Staff Bike Check:
Andi's Commencal Meta AM 29
Discipline of bike: Enduro
Brand: Commencal
Model: Meta AM 29
Wheelset: Hunt Enduro Wide V2, 29in
Tyres: Vee Tire Co. Attack HPL 29 x 2.5
Fork: Suntour Durolux 36 EQ
Shock: Suntour Tri Air
Handlebar: Burgtec Ride Wide alloy 31.8
Stem: Burtec Enduro MK3, Toxic Barbie Pink
Grips: Burgtec Bartender Pro
Saddle: Burgtec Cloud
Dropper: Crankbrothers Highline 170mm drop.
Drivetrain: Sram GX Eagle
Brakes: Shimano SLX 4 piston with Galfer discs
Name: Andrew Sykes
Age: 41
Height: 178cm
Location: Peak District
Riding Style: Enduro
Bike Size: Medium
Dream Bike: Commencal Supreme or Sunn Radical (OG Steel One)
Go-to riding snack: Apple with peanut butter
How long have you been in the bike industry?
Around 7 years in total. I've previously worked as a bike mechanic, and before joining Hunt, I was the Technical Editor at Singletrackworld.com for 5 years.
What is your role at Hunt?
I'm the Brand Manager of Hunt MTB. I'm involved with every aspect of the mountain bike side of the business, from product development and testing all the way through to product launches, media relations, advertising, social media and even athlete/race team support and management.
What do you enjoy most about mountain biking?
I enjoy pretty much every aspect of mountain biking. I love riding them, learning about new tech, team rumours, and racing. I enjoy talking about mountain bikes, building them, and tweaking them. Did I mention I enjoy riding mountain bikes too?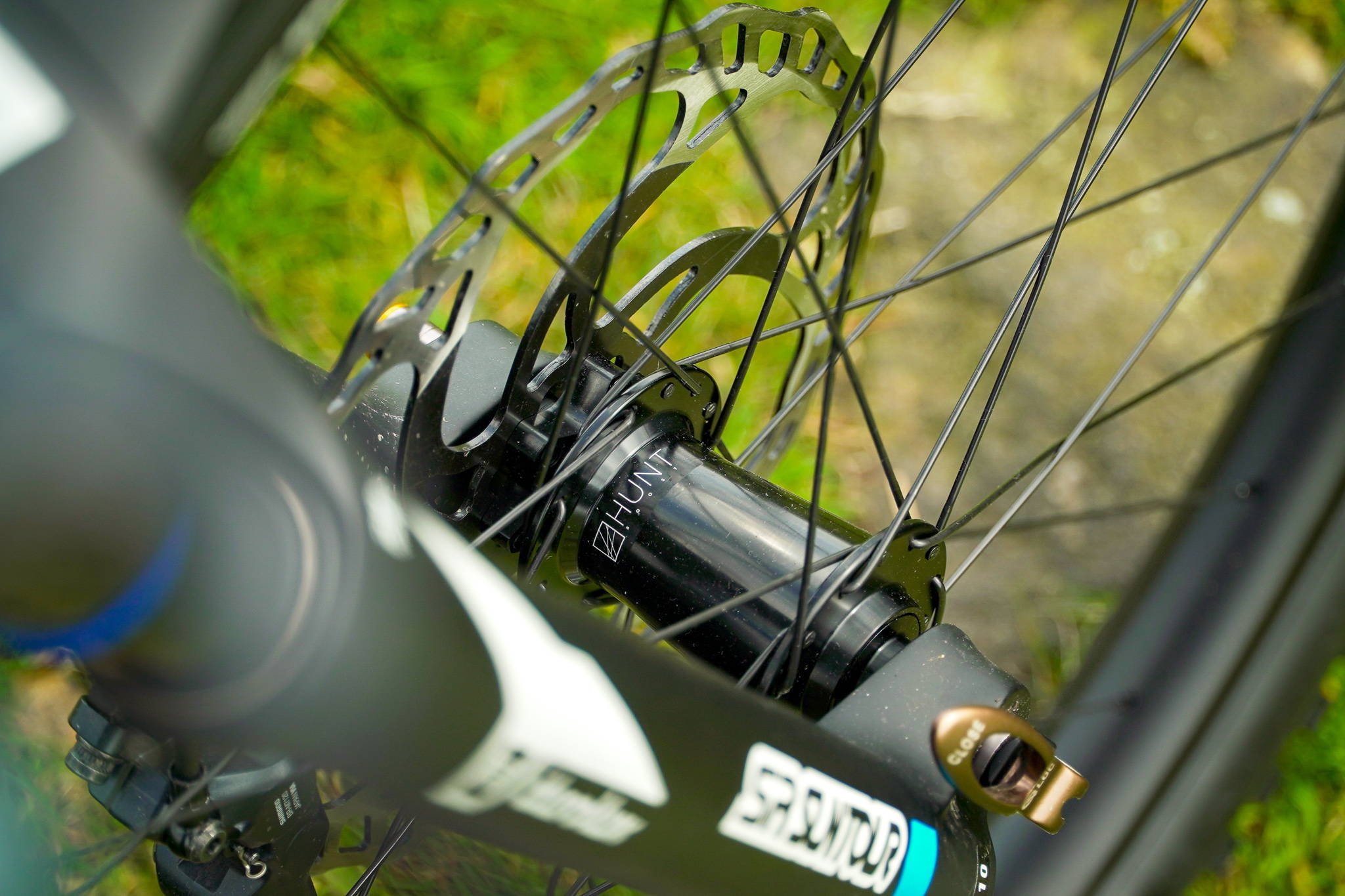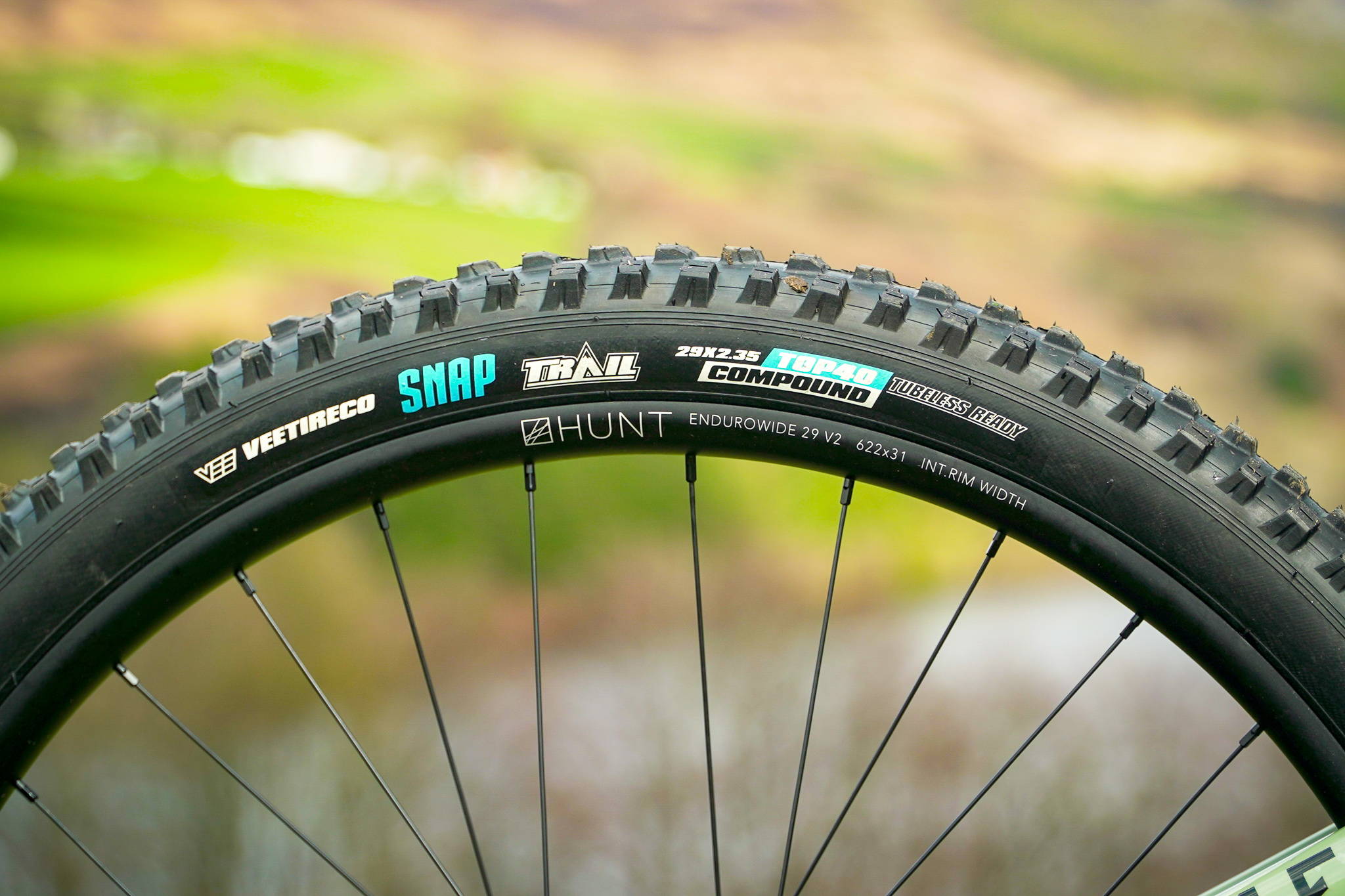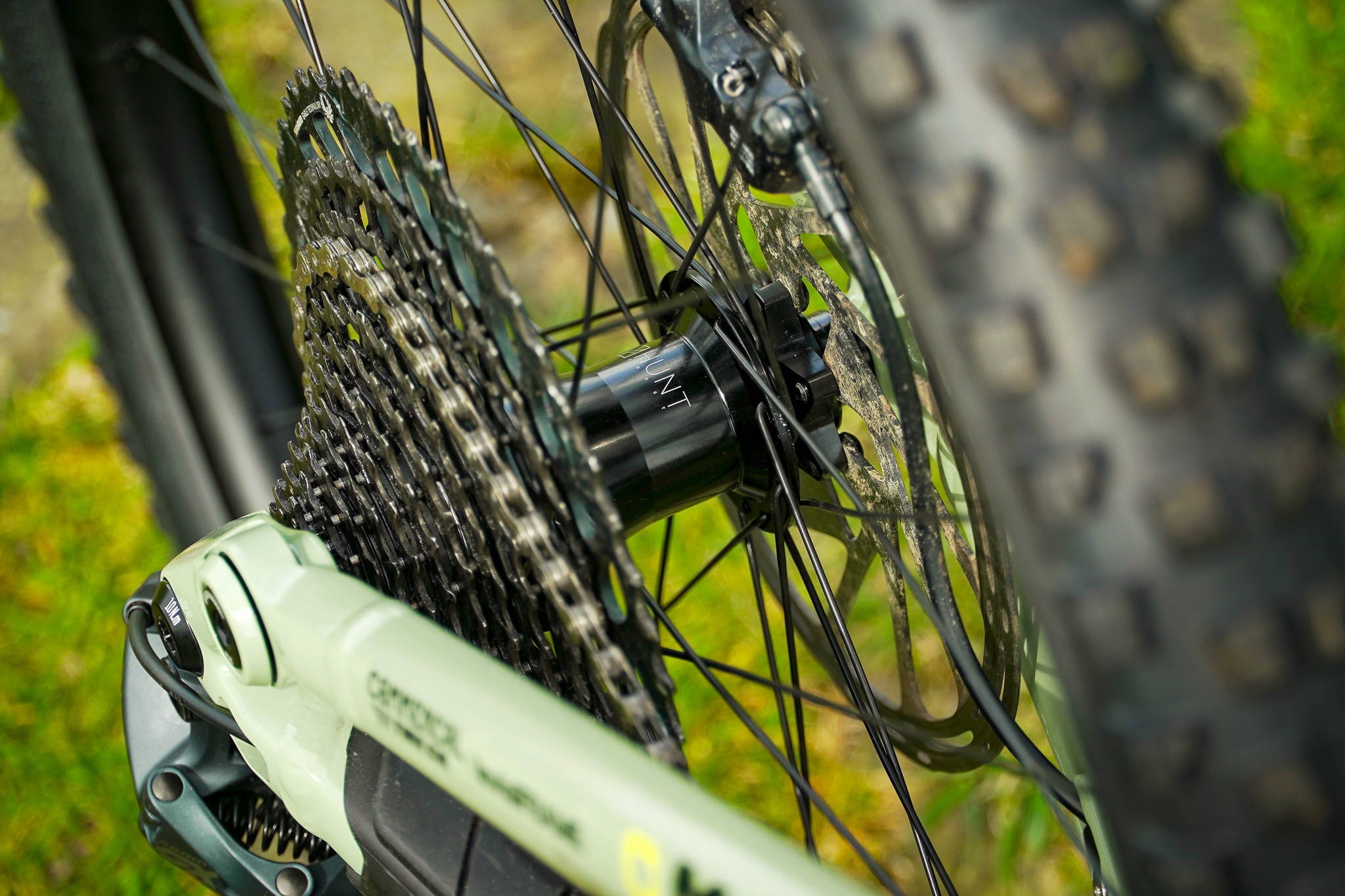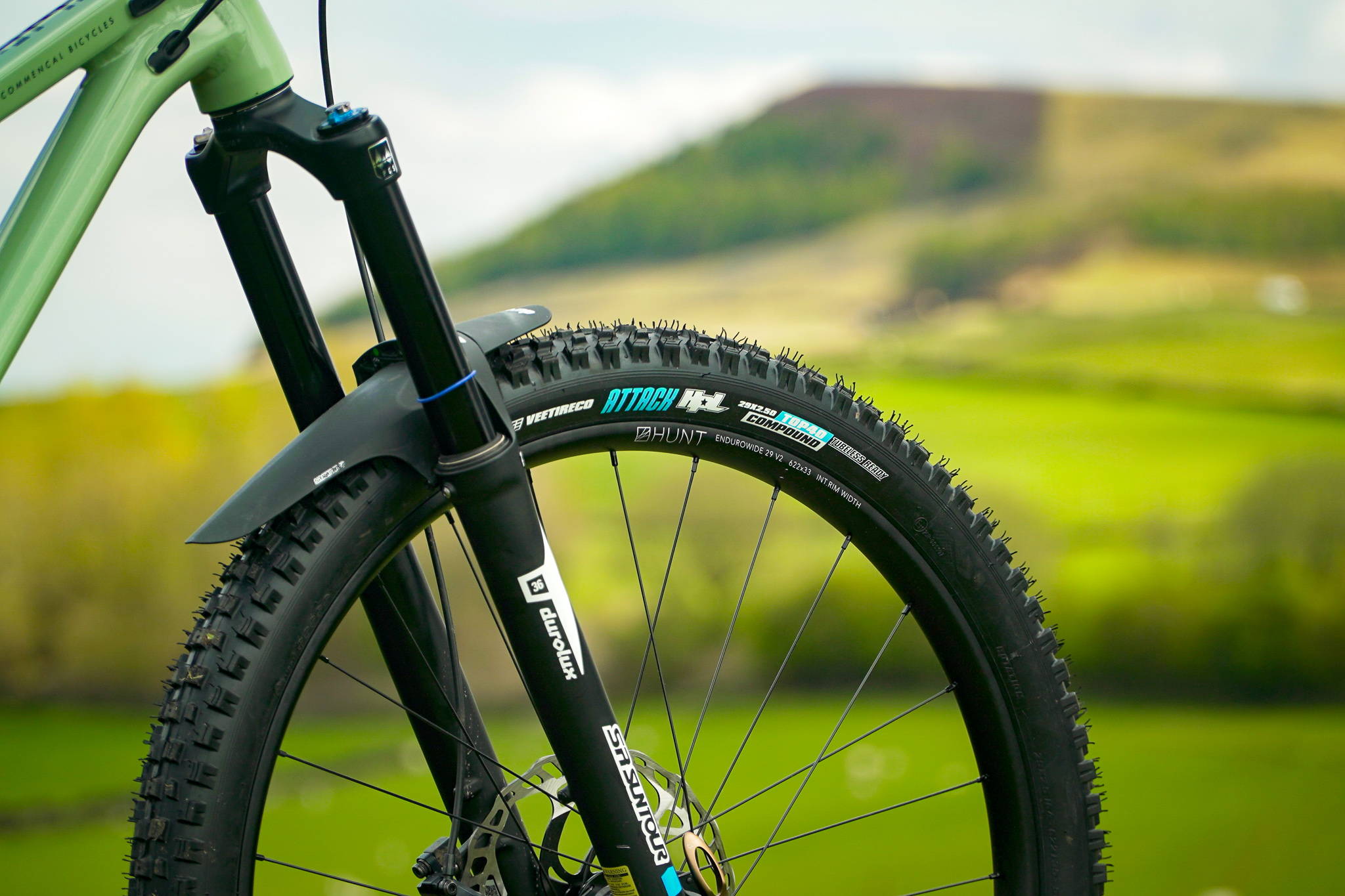 How often do you ride?
 Not enough! I try to get out about twice a week if I can, but ideally, I like to get out more often. I have a couple of different bikes too, so I can mix it up with some gravel or even a lunchtime trip to the pump track.


What is your favourite trail?
Living in the Peak District, I'm spoilt for choice regarding trails, and I don't really have a favourite. I just like anything flowing, natural, steep and fun.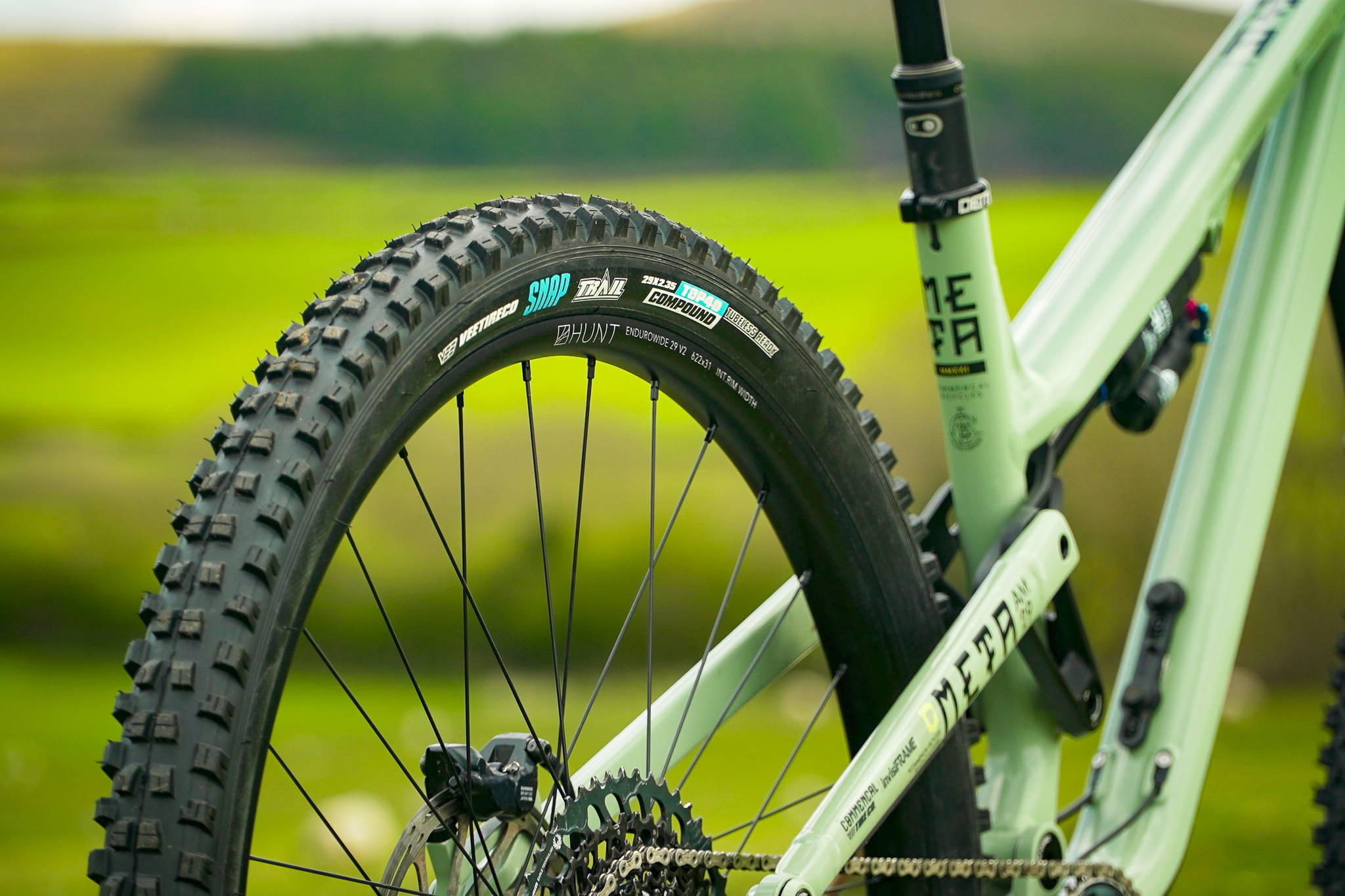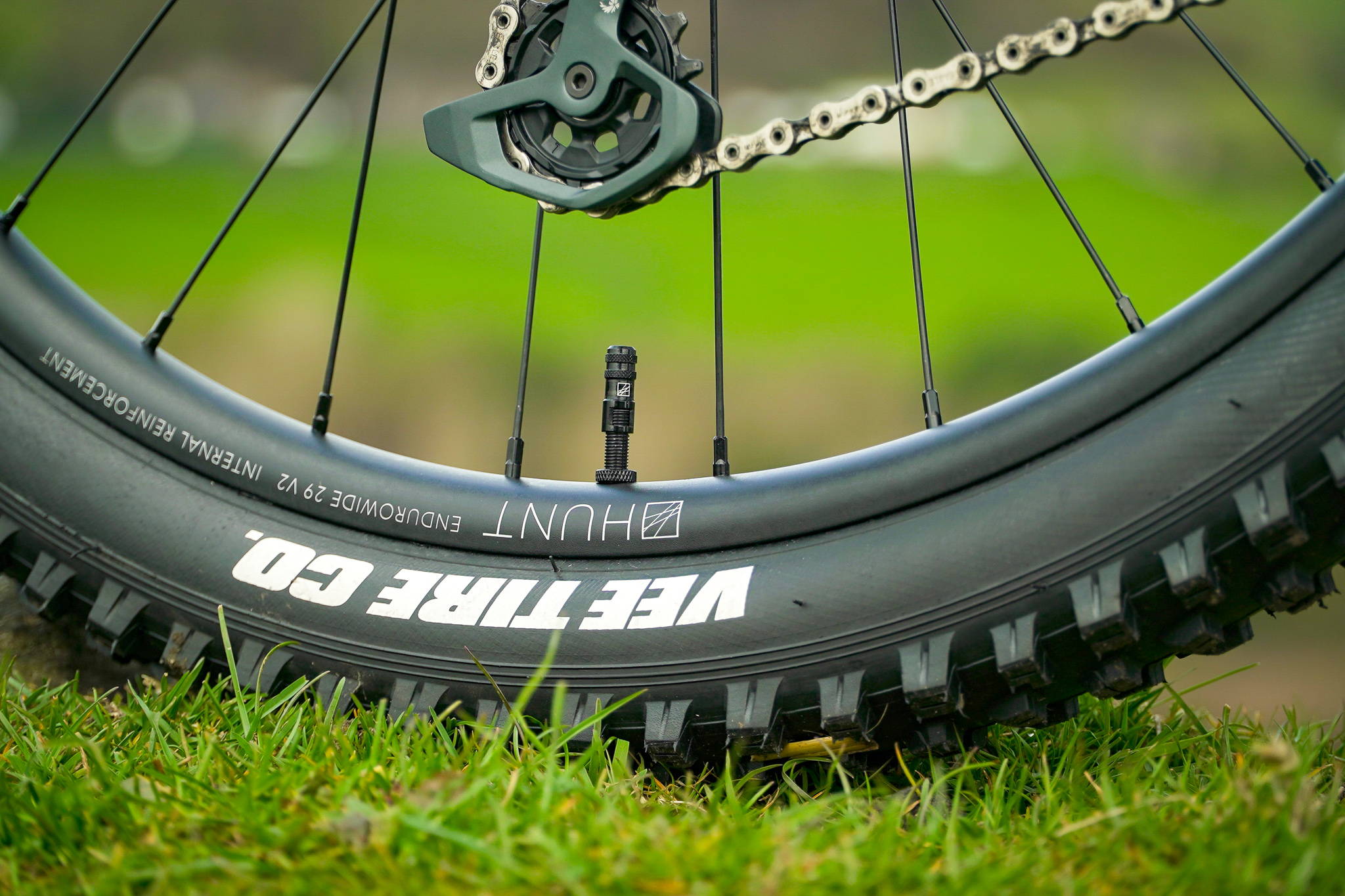 Why did you choose this bike?
I've tested a couple over the years, and I finally decided to treat myself to one as I enjoy them so much. I'm also pretty good mates with some of the Commencal DH riders and know the team out in Andorra, too, so it just felt like a good choice.
Do you have any changes planned for your bike?
These photos are actually slightly out of date, and I'm now running a Fox Factory 38 fork and Fox DHX coil shock on the rear. I also hear Hunt is working on some new wheels that I'm very keen to try ;)