Jay Sharp: Hunt in the Hills
"When are we going on a bivvy?"
This last year and a half has been a funny old time. A new job with a rapidly growing company during the time of Covid. Many staff have been drifting in and out of the office in conjunction with lockdown restrictions and many of us have only got to know each other digitally, as working remotely has become the new norm. Since things have eased, evening social rides have become a bit of a thing, a chance to connect and relate to each other through a shared enthusiasm for cycling.   This is how 'Flare Bar Thursdays' came in to being, where I would share some of the more hidden away and not necessarily bike friendly bridleways and tracks with a small but enthusiastic group of work colleagues.
The weather has been up and down. Did we even properly have a summer? I'm not entirely sure. The tracks and trails have yo-yoed between ankle deep, horse churned quagmires and rock hard, egg box corrugations, rarely hitting that sweet spot. Actual gravel is anyway a bit of a misnomer in Sussex. There are bits, even some really good bits but they take some finding and they're not big on continuity. Falling over in mud and being violently shaken are more the order of the day and there are precious few miles of pristine fire roads through Pine forests.
Despite all this, these rides have been enduringly popular and there has always been a core of riders who keep coming back for more, alas squashing a couple of hours in before a pub finish wasn't always quite enough. The natural progression would be to do an overnighter, to spend a bit more meaningful time together and to go further than the 15 mile radius around Partridge Green. I love organising that kind of thing and I was pretty sure that we could get something organised at some point, but the summer rushed by and it was 'now or never' as a long, wet British winter was staring us down.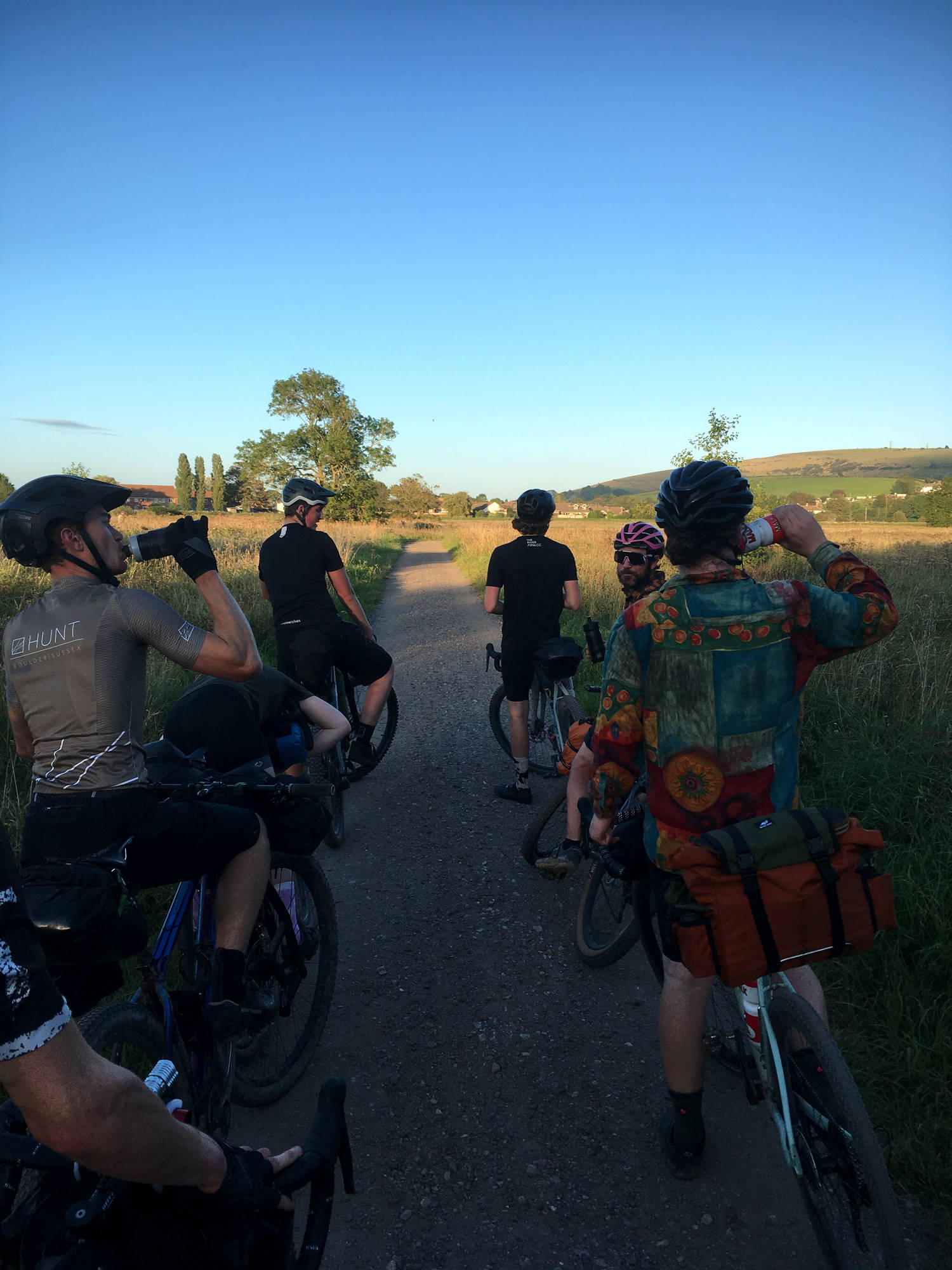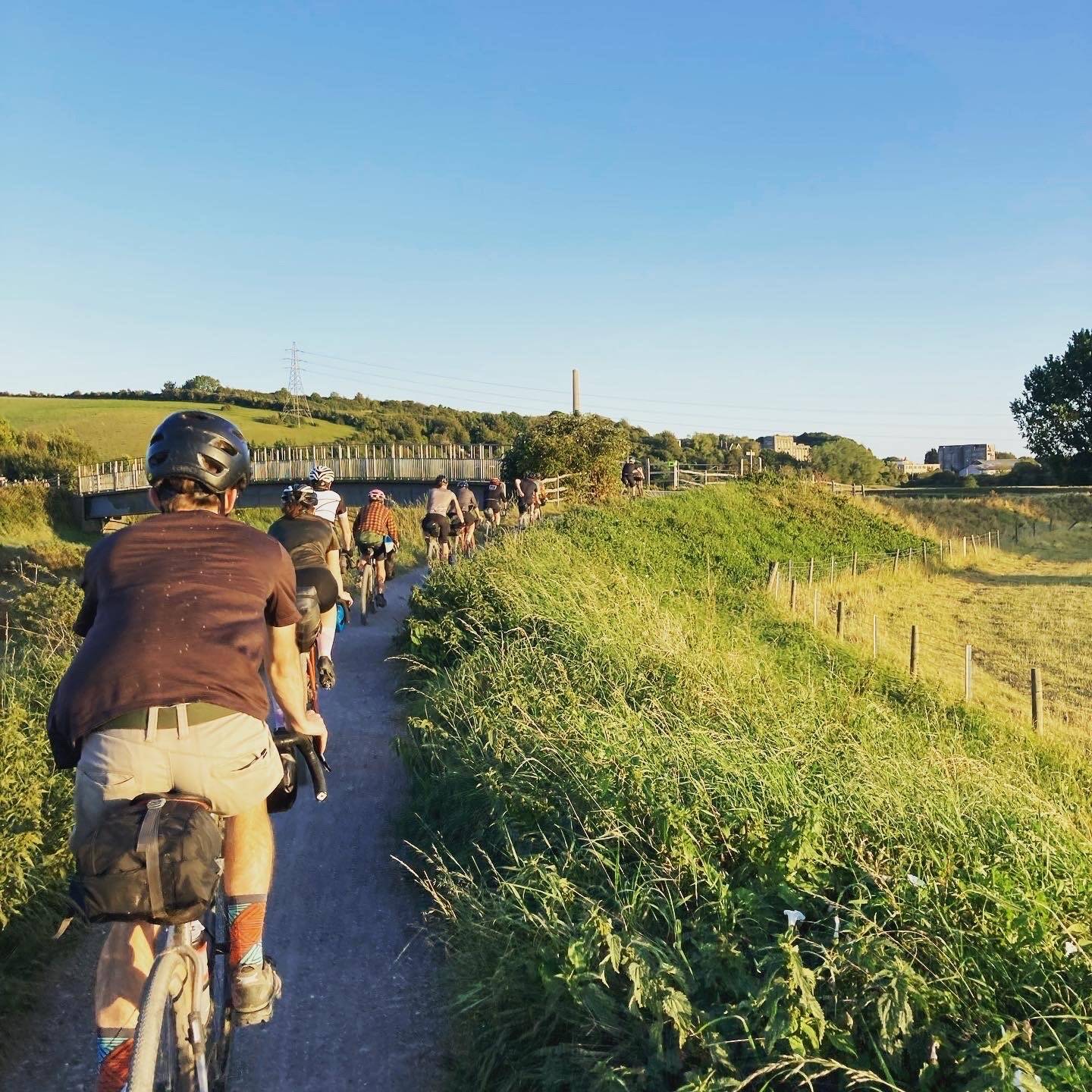 Time to commit, a date was suggested, a rough plan was proposed, but no one could make it. Understandable, I thought. I'd maybe left it a bit late. Rainy days were frequent and the nights were noticeably drawing in. I'd jiggle things about, suggest another date and see what happened. This did the trick and there was immediately a lot more interest. I soon had a dozen takers and a bit of a 'buzz' was emerging. Several of my colleagues hadn't slept out like this before and it's difficult to discreetly wild camp and 'leave no trace' with a dozen riders, so it was decided to opt for a campsite.
A soft introduction to bivvying.
I knew the perfect place, but sadly it was booked on the date that we could all make. We wanted somewhere where we could all make camp together in a fairly unregulated style and ideally have a fire. The YHA campsite on Truleigh Hill came up trumps with the bonus that you could get a decent meal and breakfast there, plus there are toilets so no need to dig holes in the woods. For those new to bikepacking and bivvying, and for a large group, this was the ideal scenario. The preceding week at work was a flurry of excitement, sorting out kit, discussing rigs and finally on the Friday people were rocking up to work in the morning on their fully laden bikes, ready for the 'grand depart' in the evening.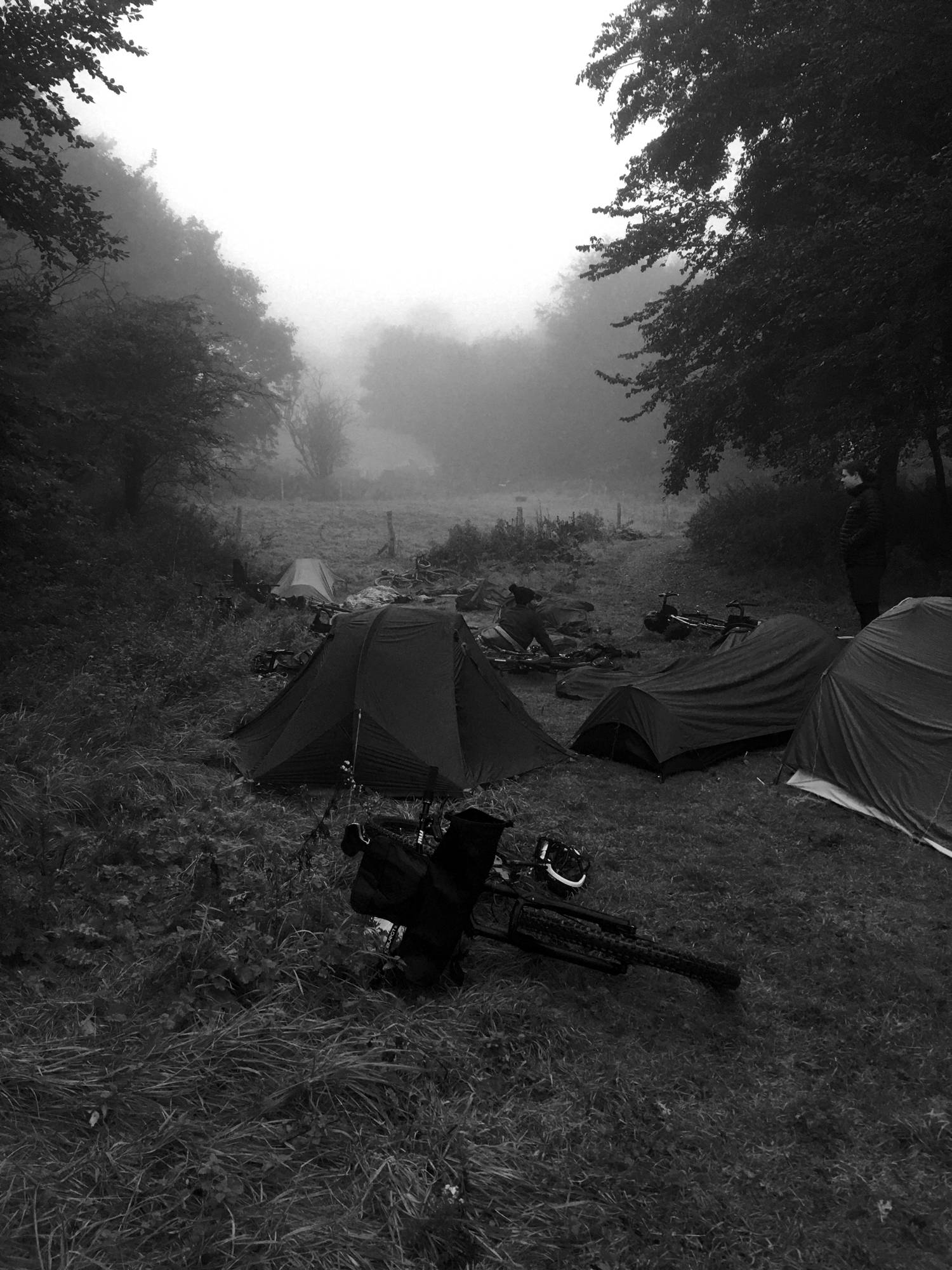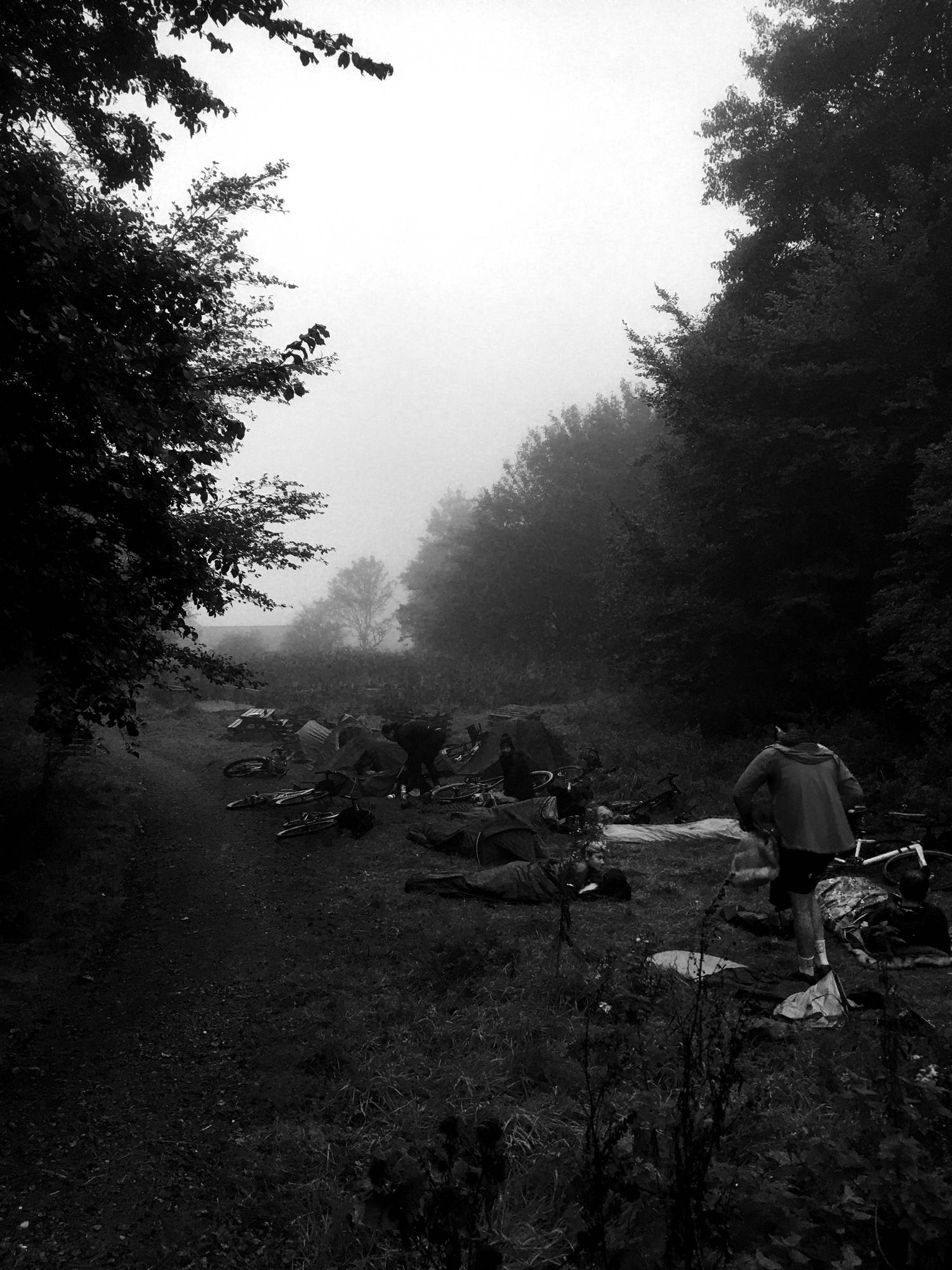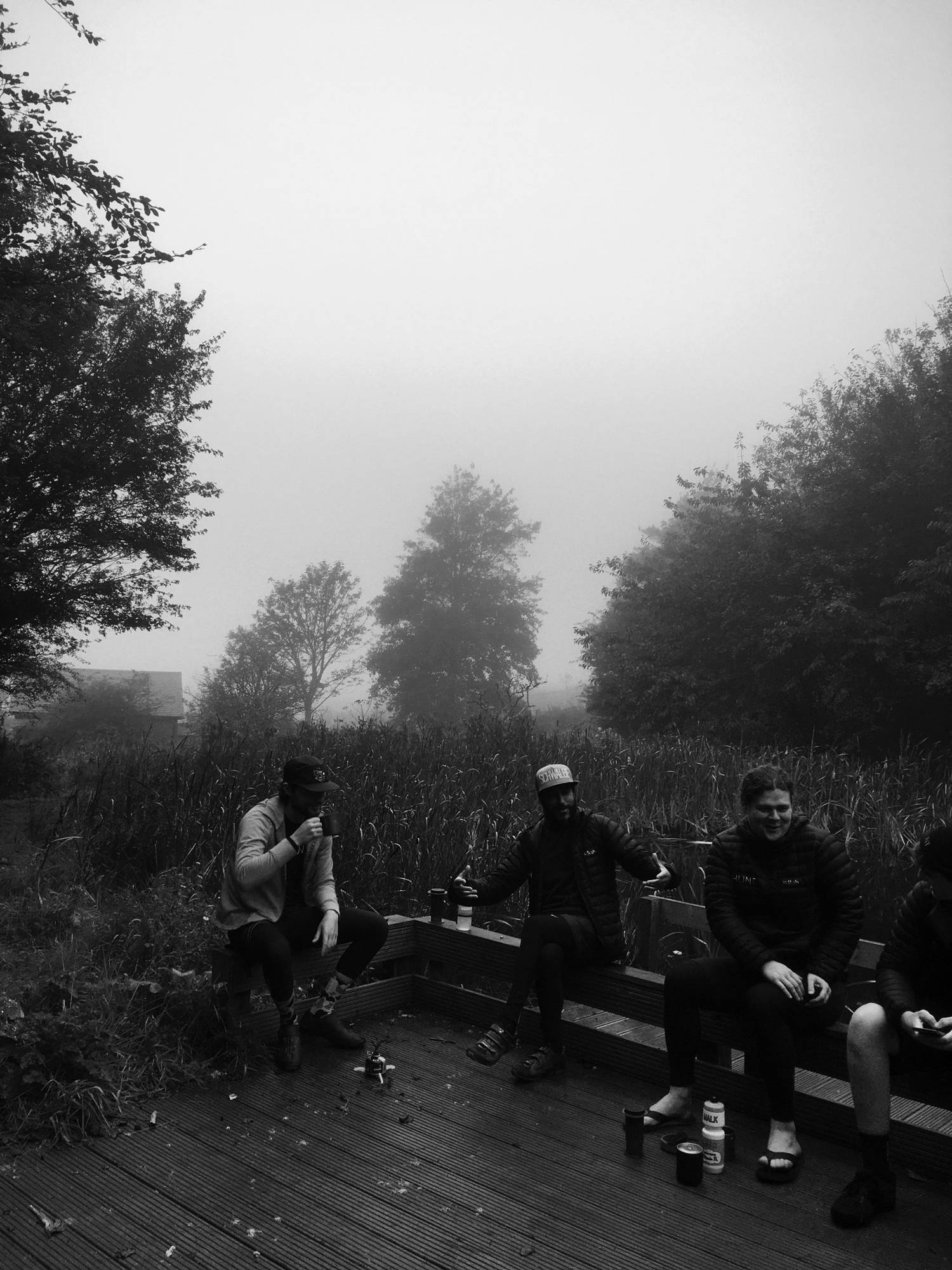 We left straight after work, down the Downs Link, an easy sociable, ice breaker off a ride culminating in a significant climb up to the Hostel. Any of you who have ridden the South Downs Way will know it. We checked ourselves in and found a tucked away corner of the campsite conveniently adjacent to the fire pit and set ourselves up. A dozen different people and a dozen different approaches to sleeping out but mostly variations on the bivvy bag, with a sprinkling of tents. We ate well in the hostel, (no dehydrated pouches of punishment fodder here) and got a reluctant fire going.
Chairs were drawn in to the circle, drinks were opened and we chattered and joked away as the stars emerged and the embers glowed and sparked. It got to that quiet stage of the night, a time of contented silence and contemplation staring in to the dancing flames. The weight of the last year or so seemed to dissolve. There is overuse of the term 'family' in some businesses, but around this campfire there was such an abundance of connection, good will and unforced empathy, a remarkable and diverse bunch of individuals, all chilling around the fire and all united by a genuine passion for cycling in all it's myriad forms.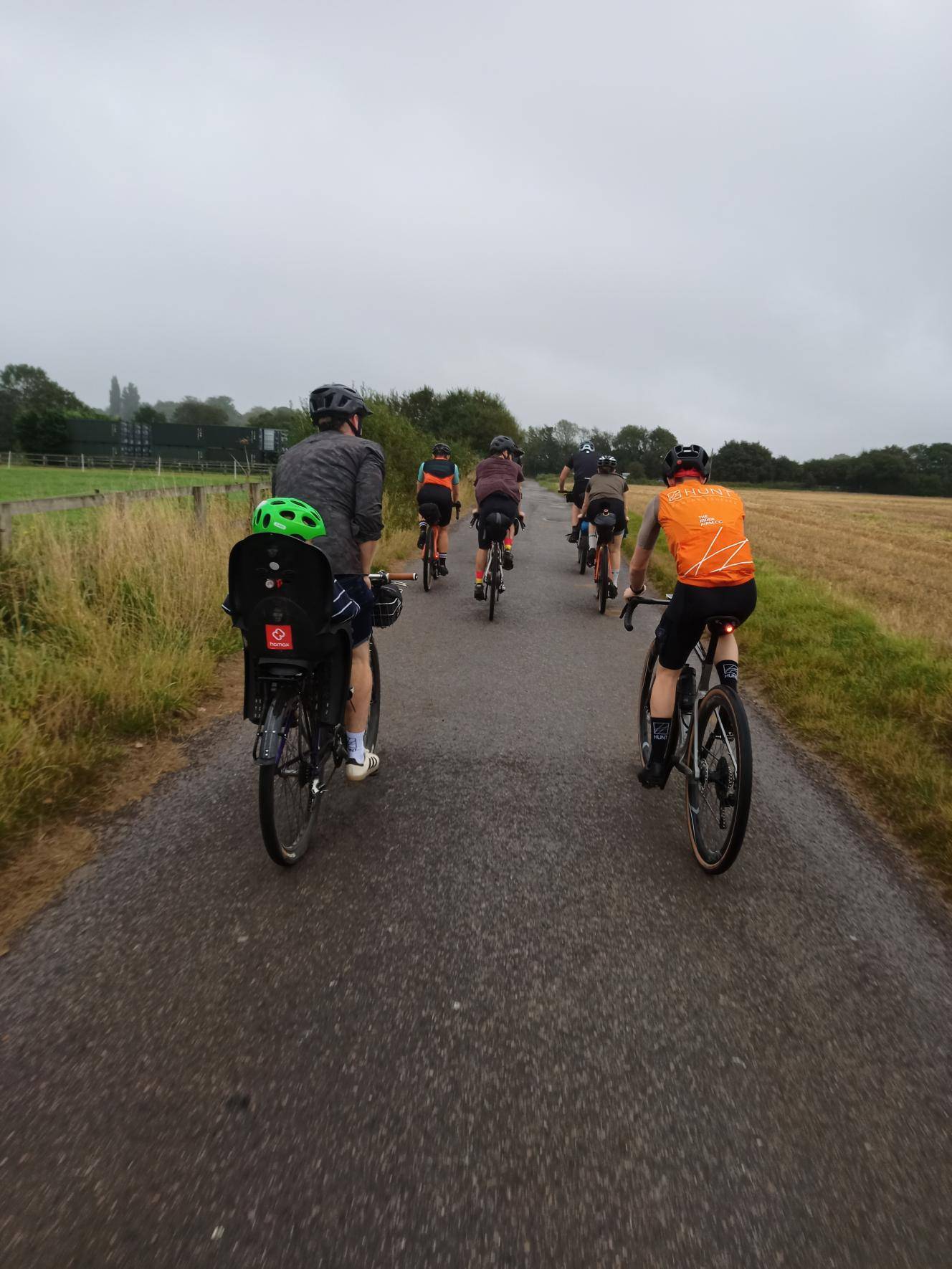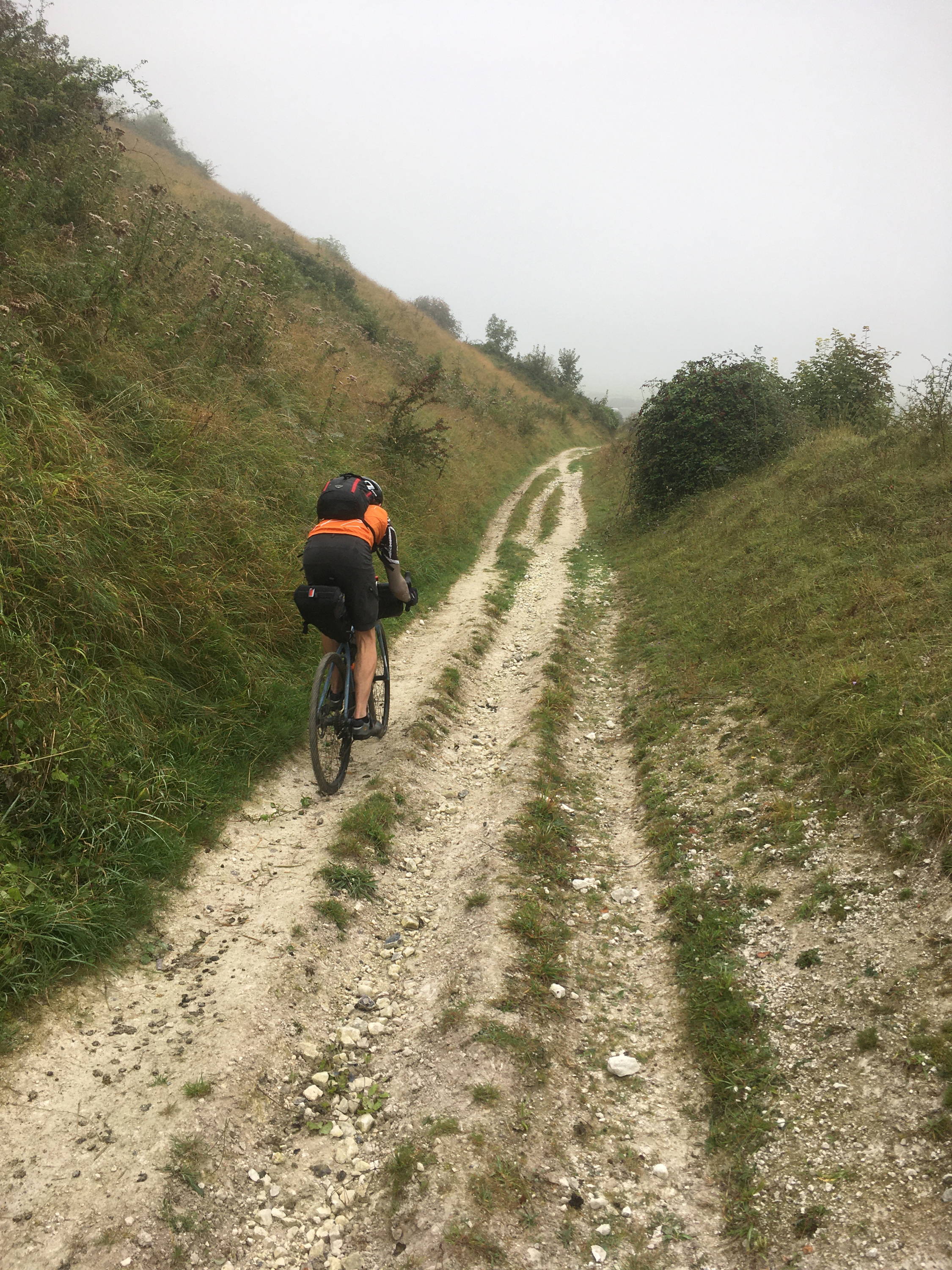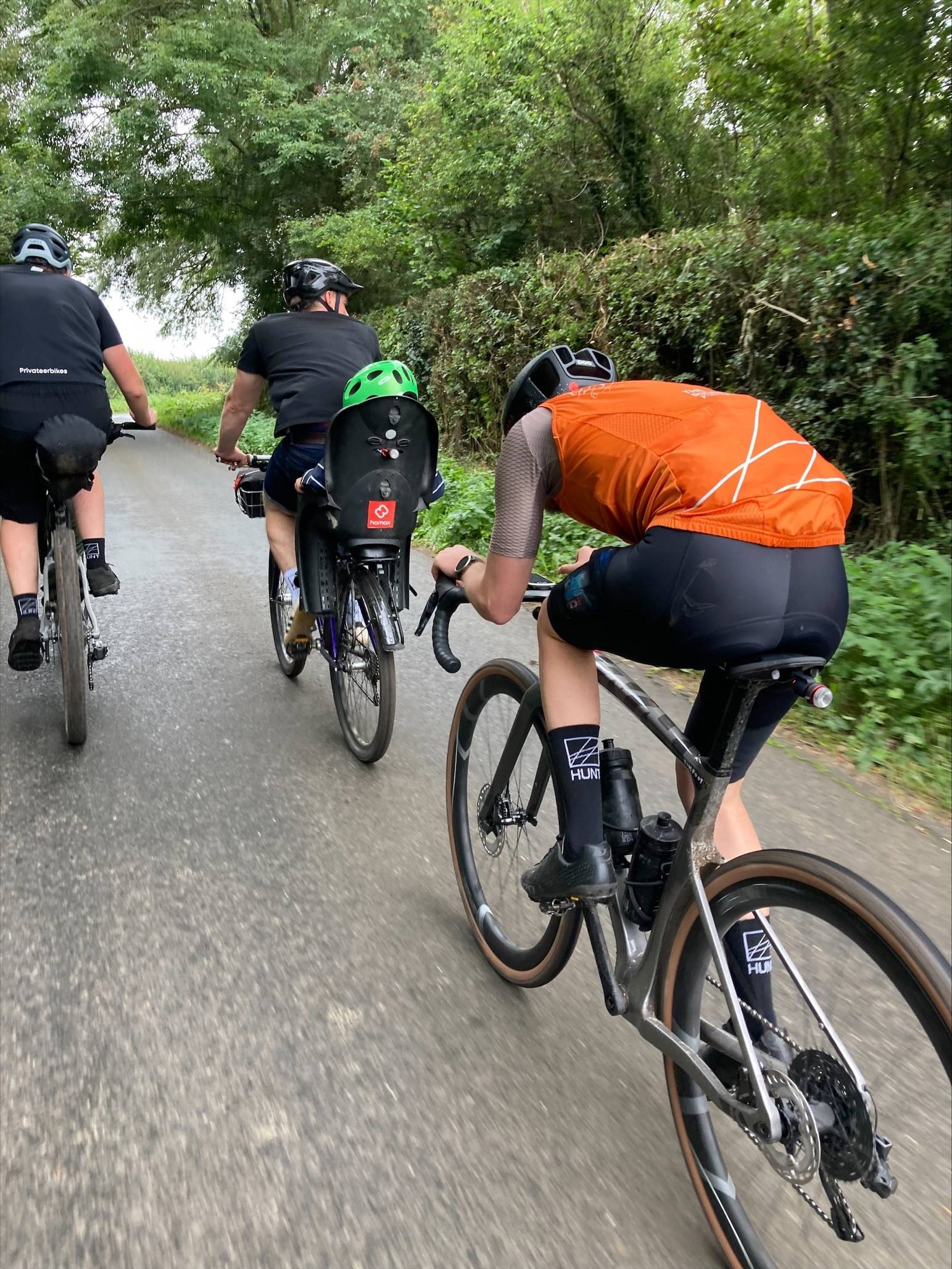 Talk turned to settling down and for many, this would be the first time sleeping out on the ground, exposed. It is a big deal the first time you do this. There's a vulnerability, something primal that makes your mind race and when you do drift off into sleep, your dreams are frantic and lucid. It was a mild night, the stars were out and we were sleeping in a 'dark sky zone' on the top of the Downs. These high spots attract clouds and by morning we were enveloped. Water droplets fell from the surrounding trees like rain and daylight was slow to arrive.

Gradually, to the accompanying wake up call of a wood pigeon, bivvy bags started to rustle, zips started to open and figures emerged through the mist. Some of us had slept better than others and I was grateful for a solid 5 or 6 hours.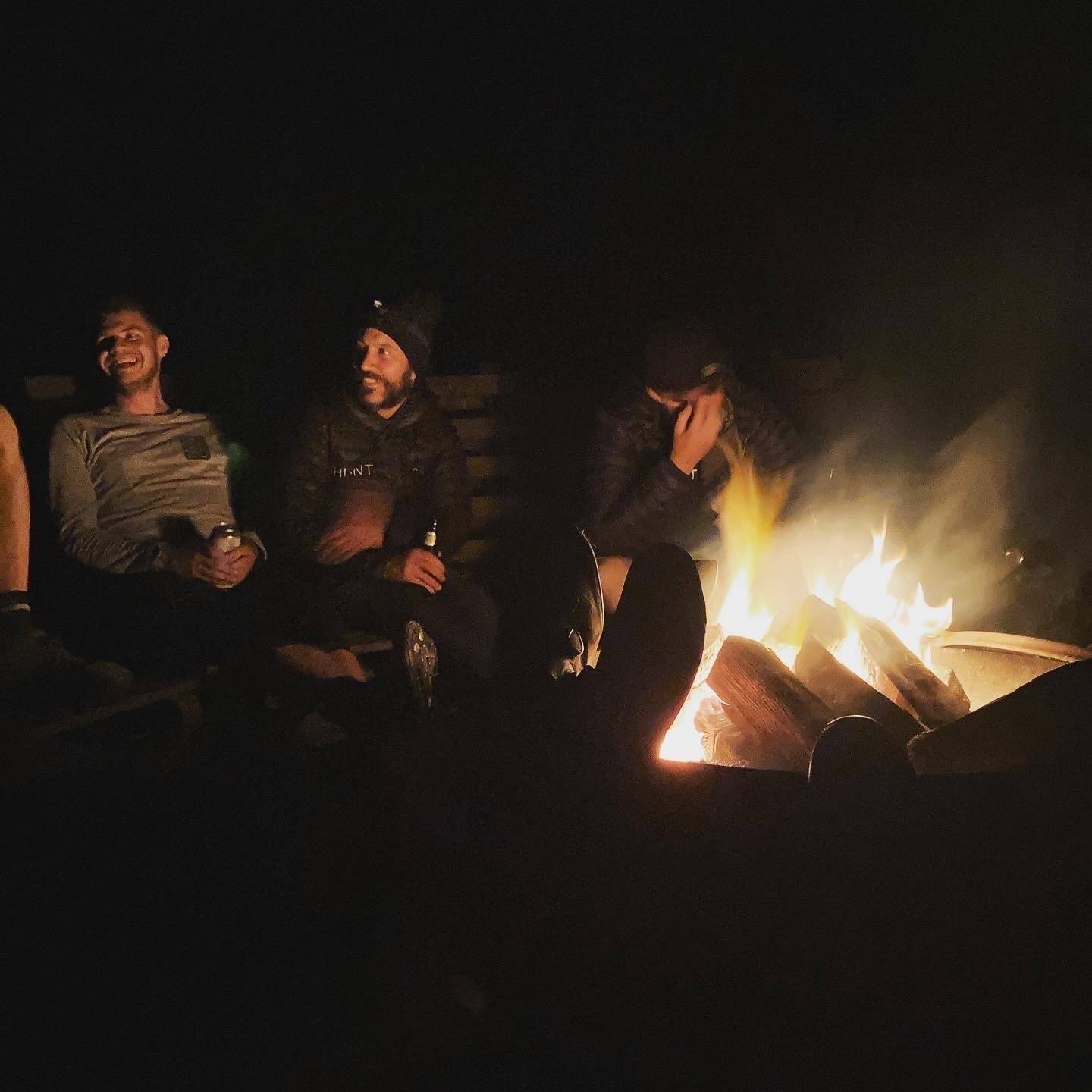 Whispered conversations started, damp kit was forced in to dry bags and strapped to bikes and the amazing staff at the YHA sorted our dishevelled group out with a staggered breakfast. All packed away and fed, we were ready for our ride and after the customary amount of faffing we were on our way starting with a sketchy, slippery descent down the Truleigh escarpment and away from the hilltop clouds.
We picked our way through bridleways and lanes towards Lewes with no sense of urgency, just enjoying riding and each other's company and winding through the drizzle we arrived at the new Abyss Brewery taproom in the early afternoon. The sun emerged, beer was enjoyed and soaked up with amazing Mexican street food from Carlito's Burrito van. This was a true summer send off and at the same time a promise of things to come. So next year when asked 'when are we going to do a bivvy?', I'll get my act together a little earlier in the year and we'll manage more than just the one.
Some of the happy campers: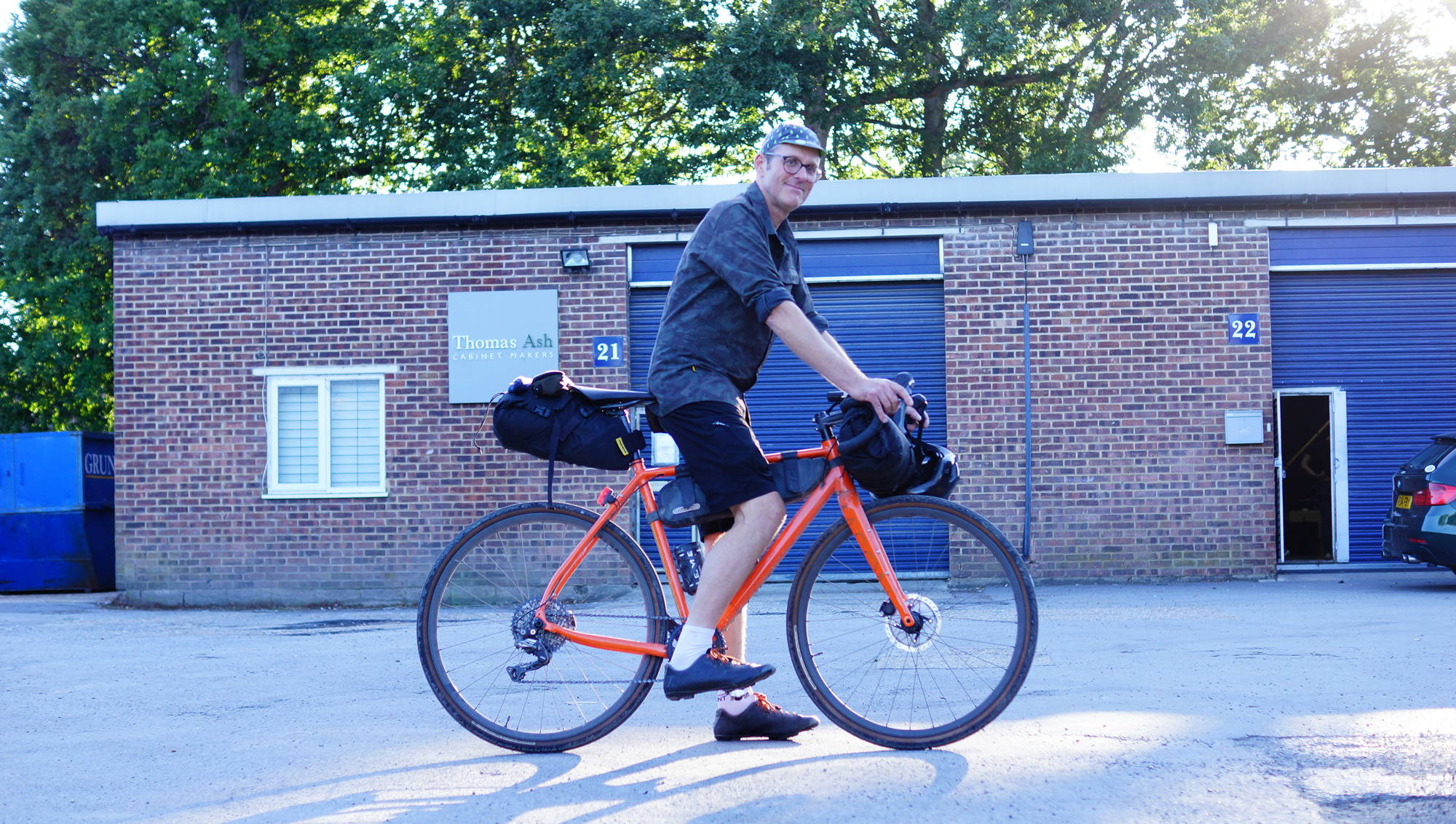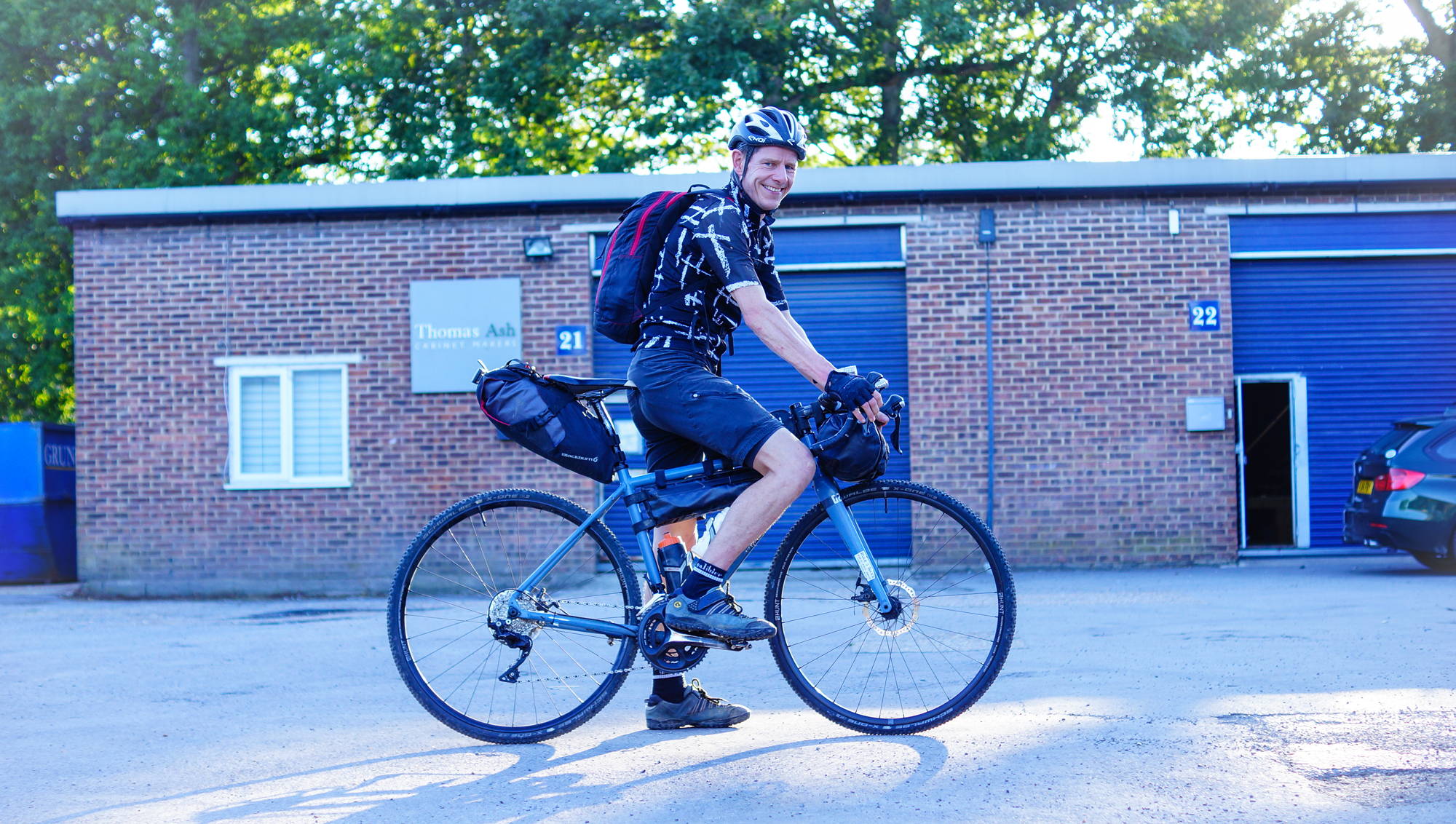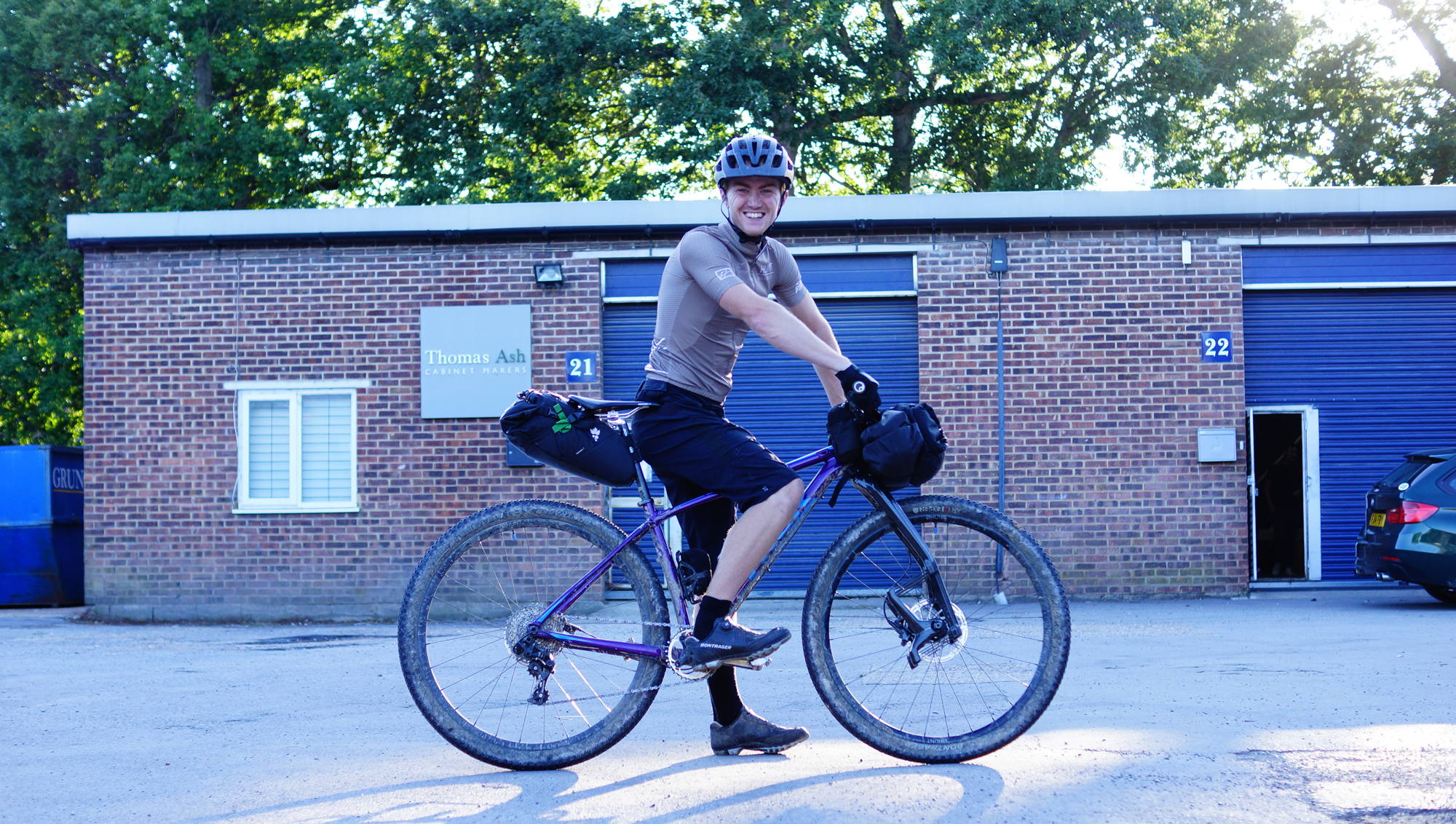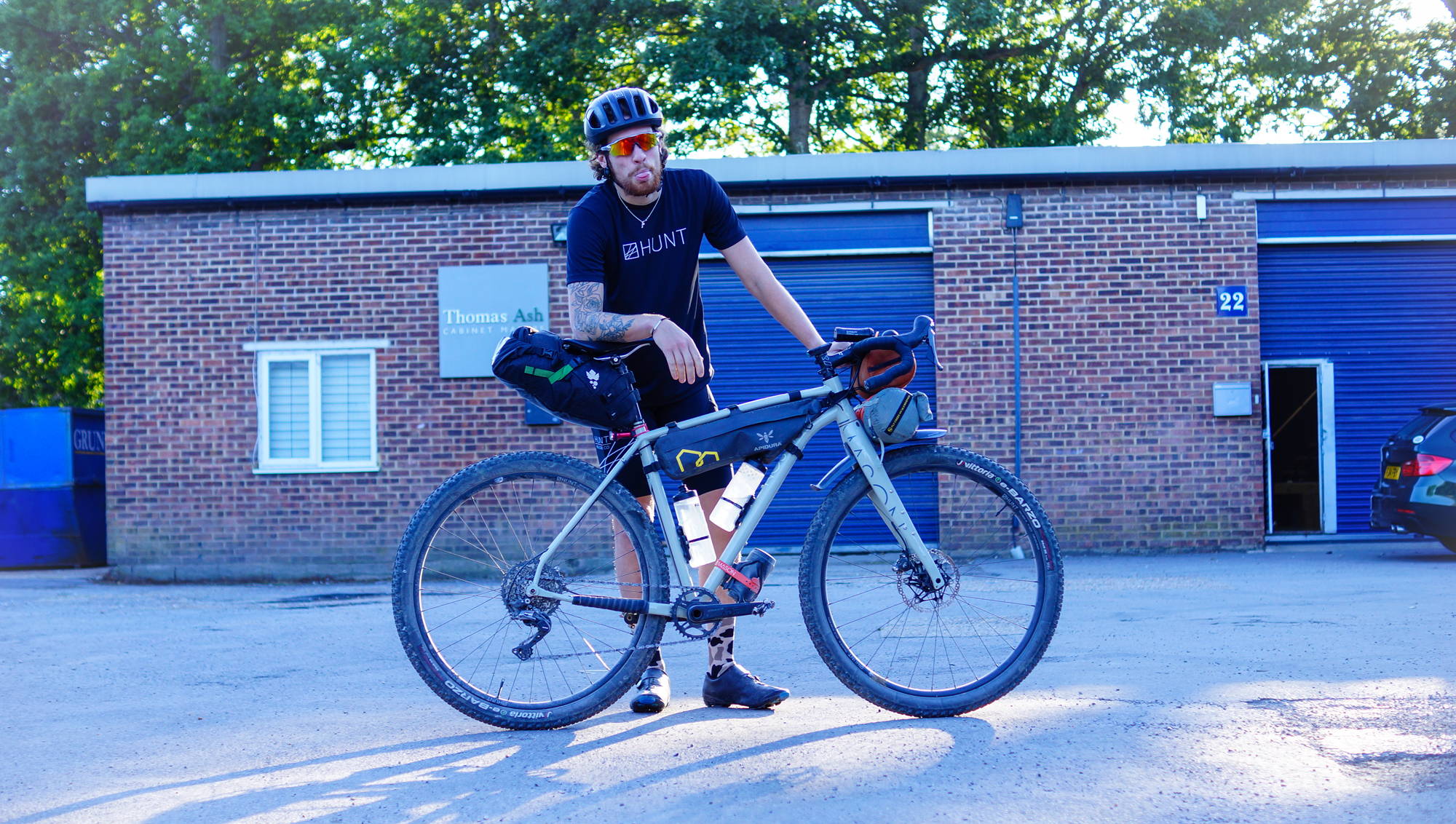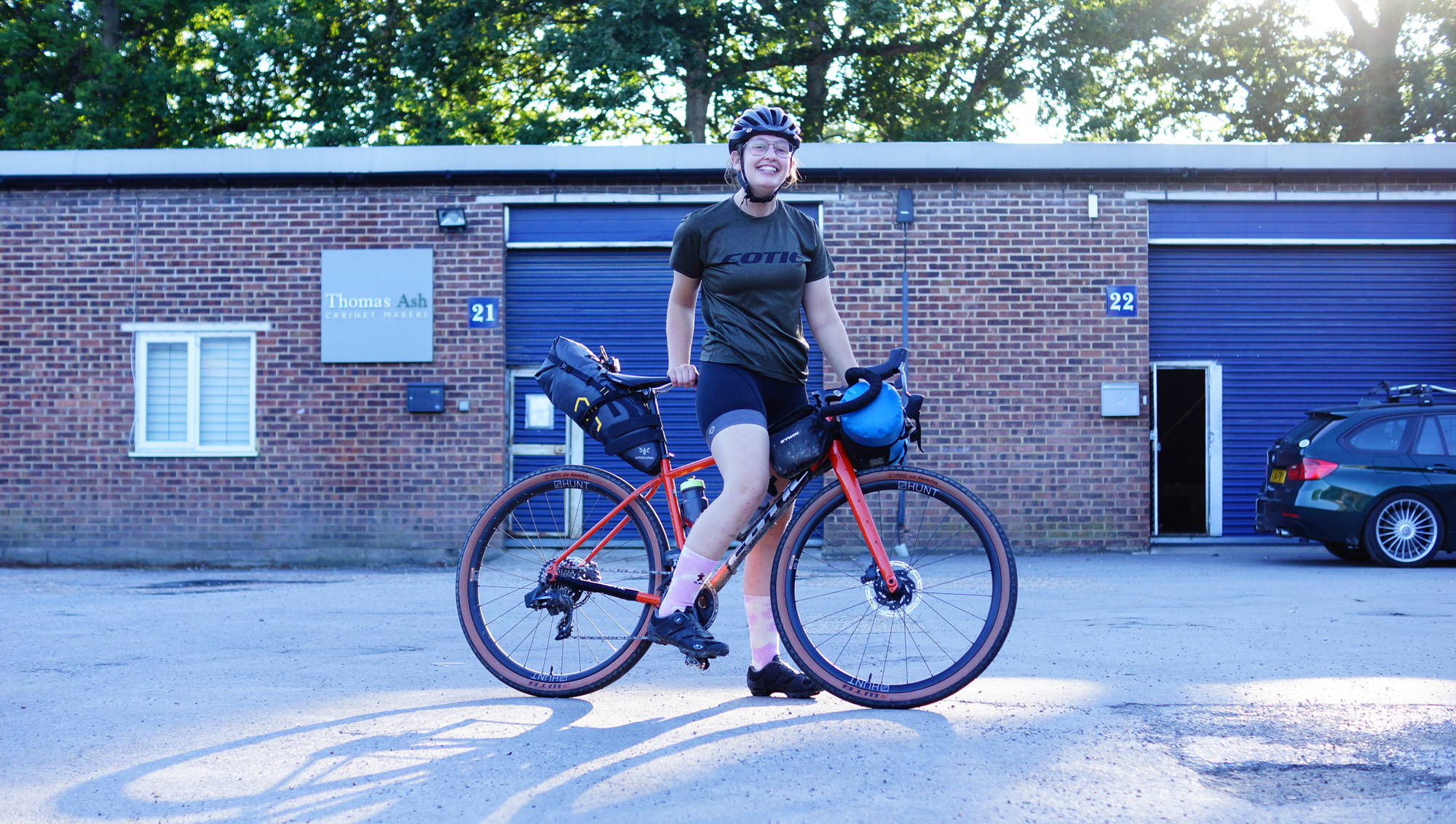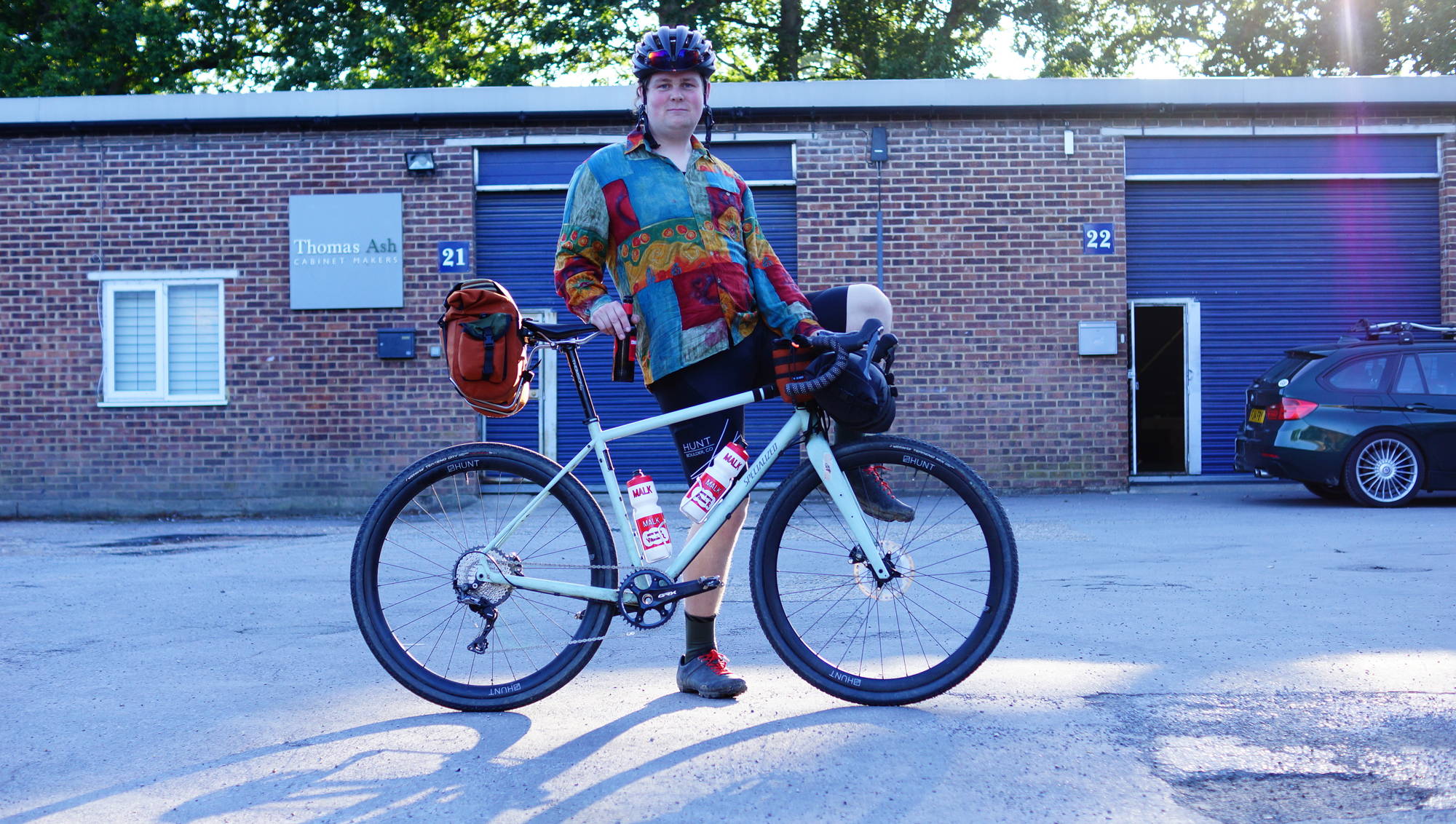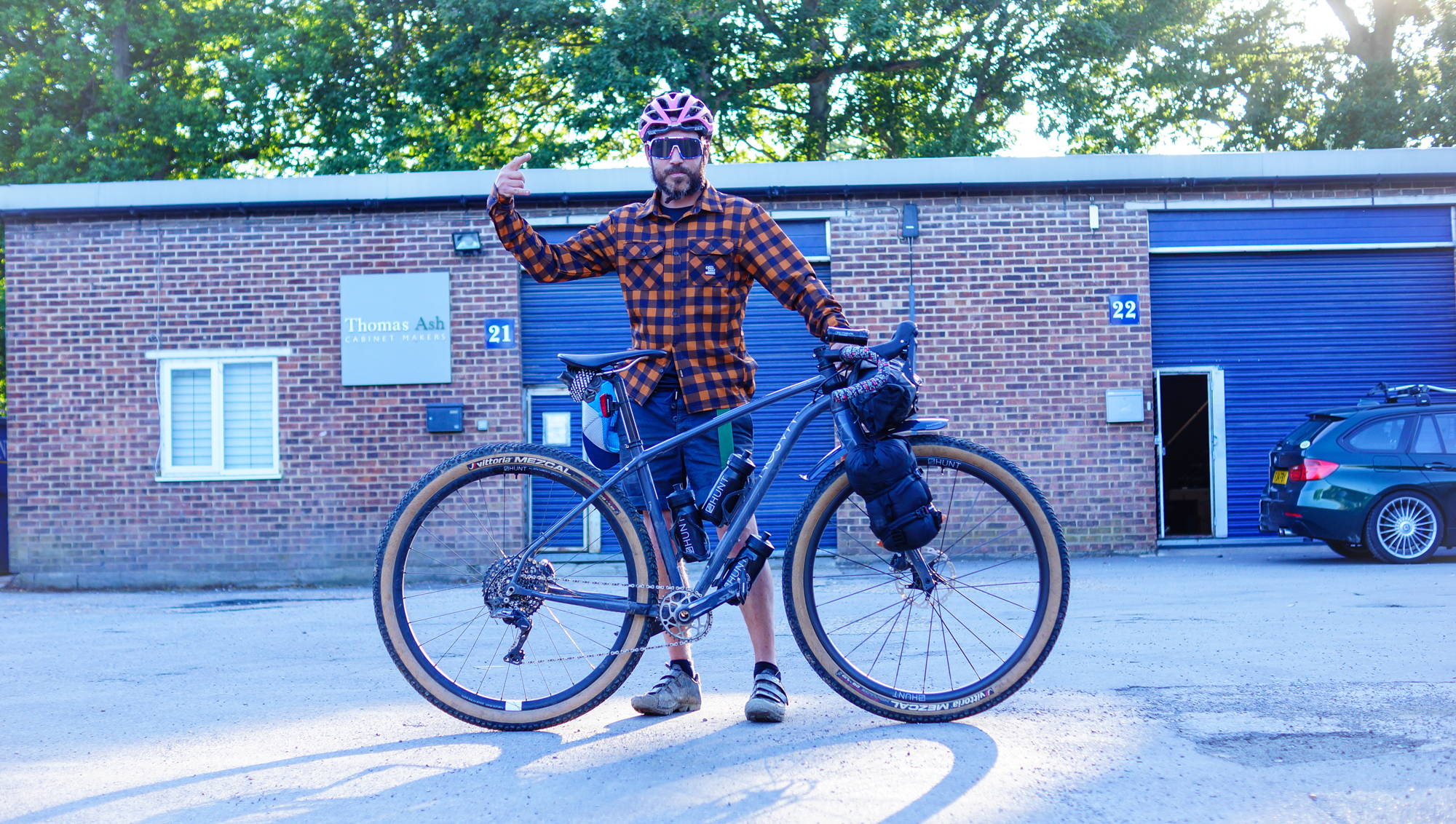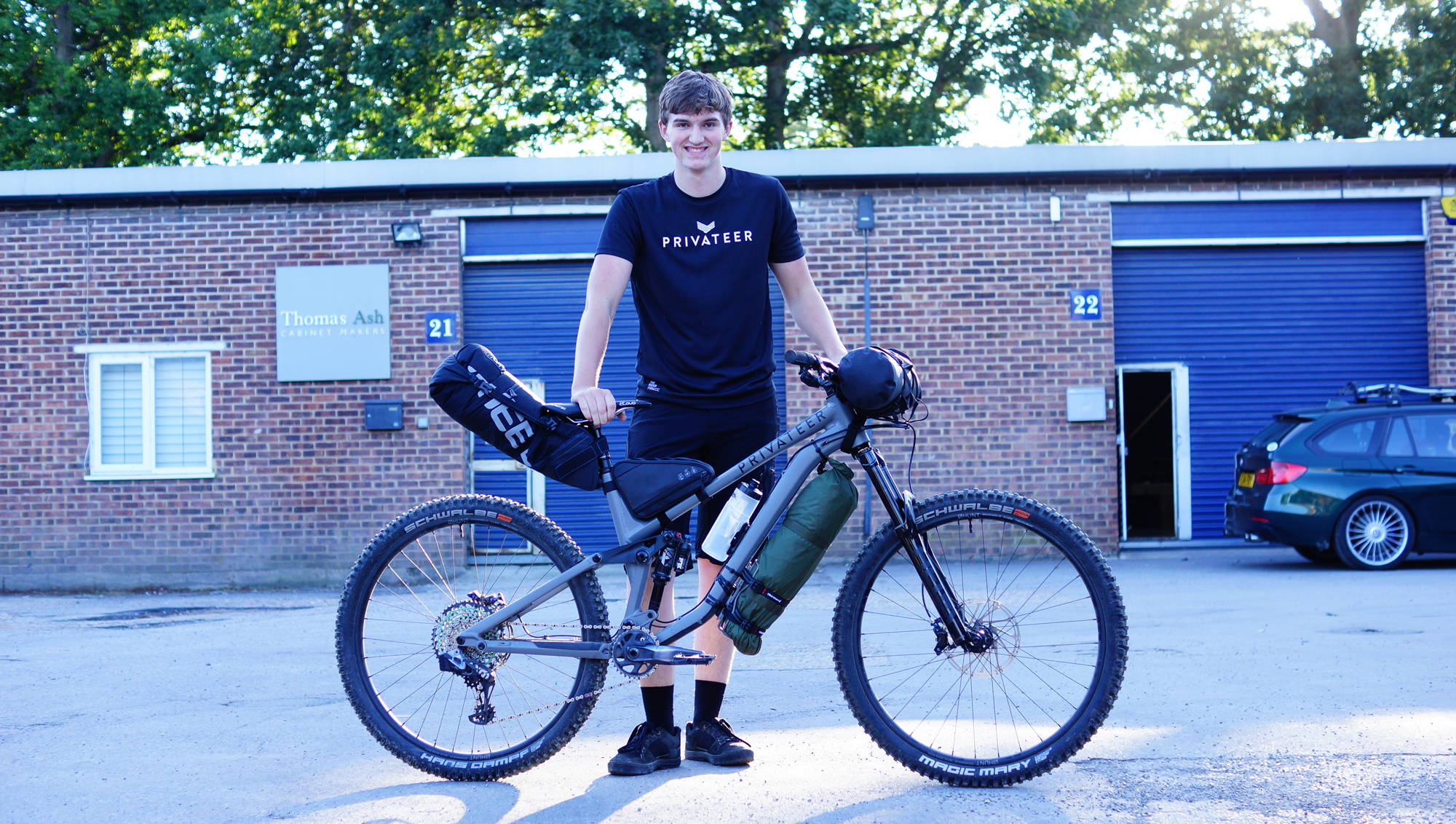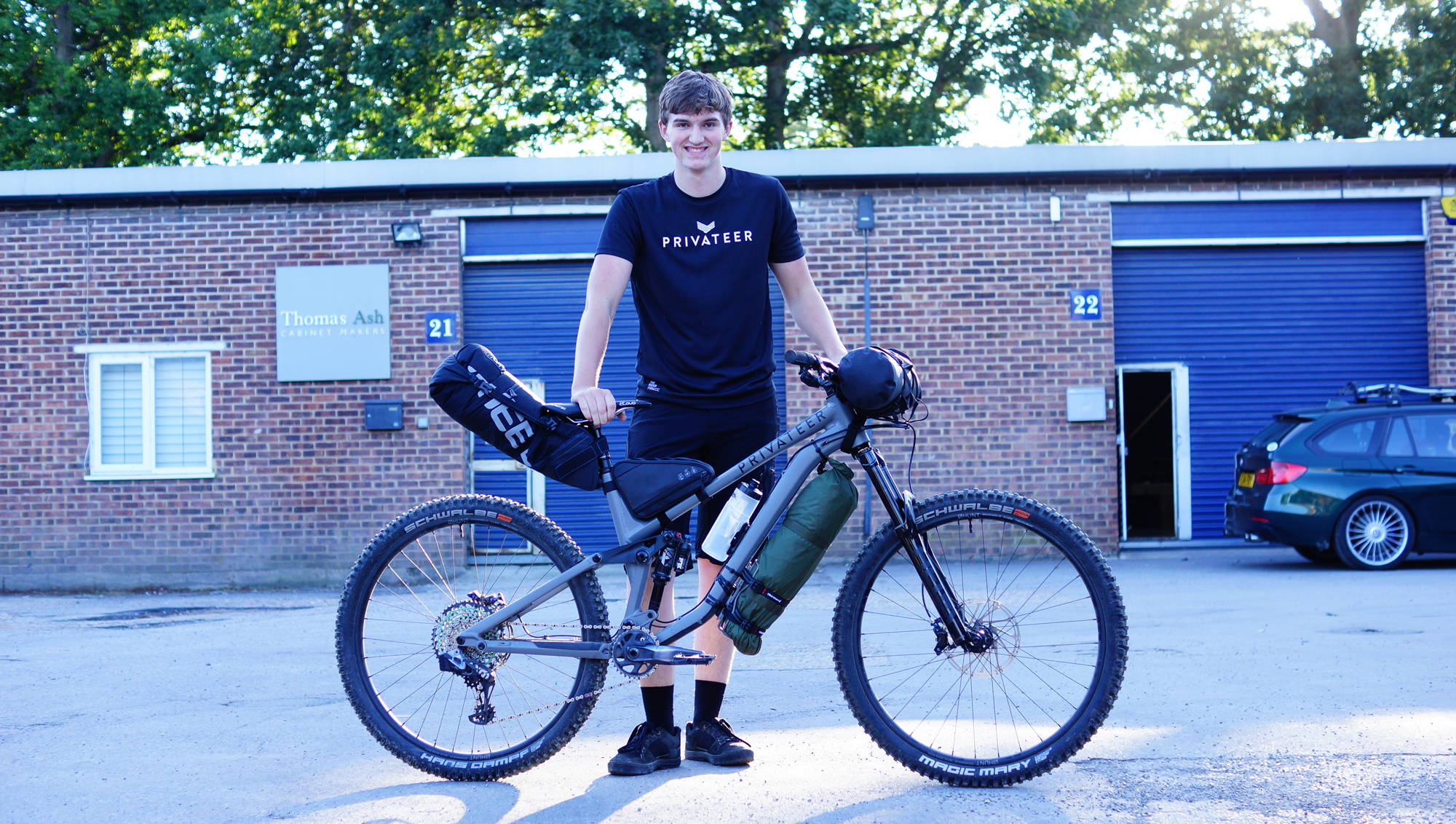 ---