The EWS season kicked off a few weeks ago at the very place it ended in 2021! The Tweed Valley is always a great location for racing no matter the weather, but it's especially good when the sun is shining as it was this year. Riders from across the globe made a beeline to the Scottish borders to try their luck on the tight, technical, steep, and surprisingly dusty trails.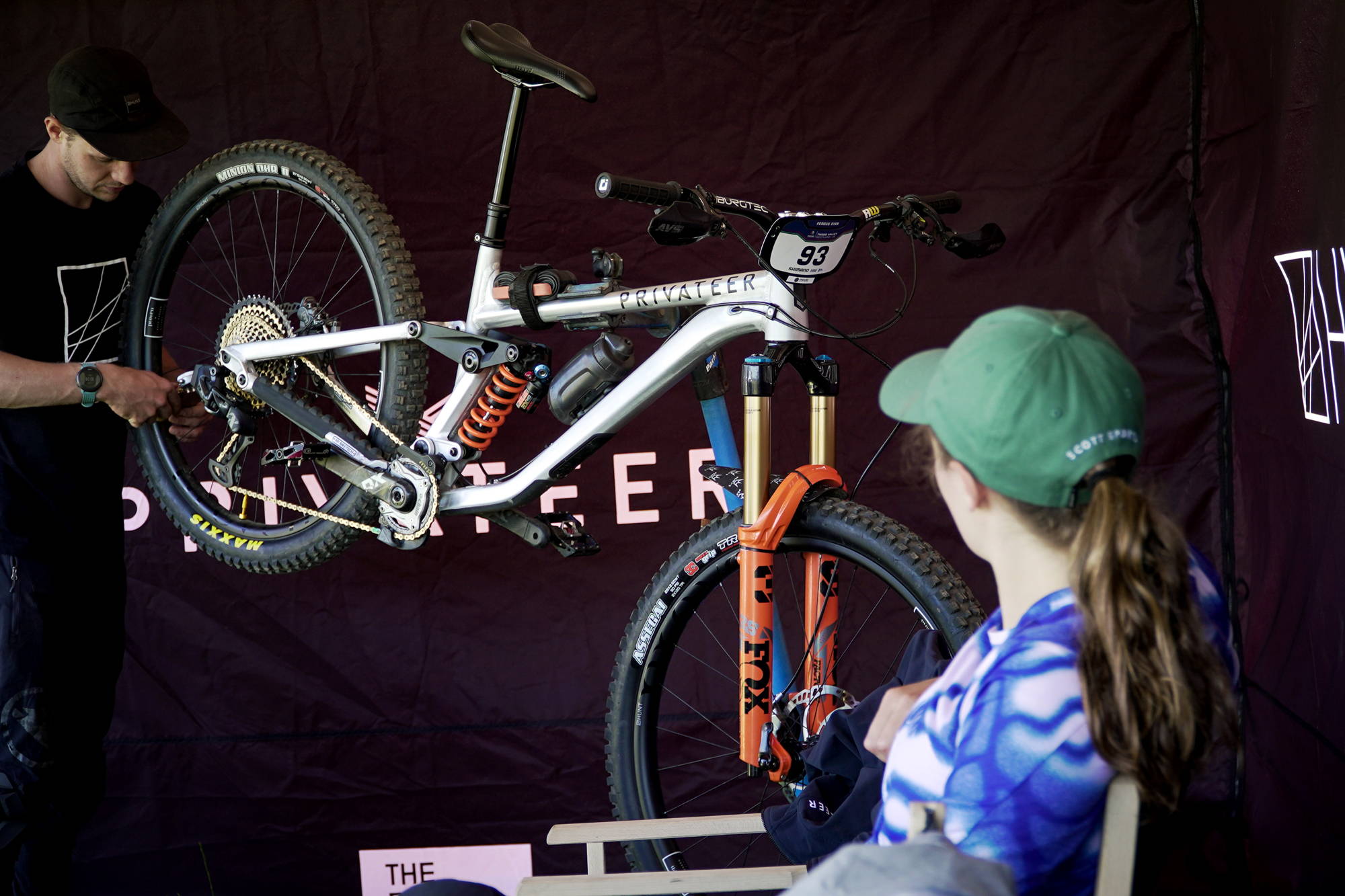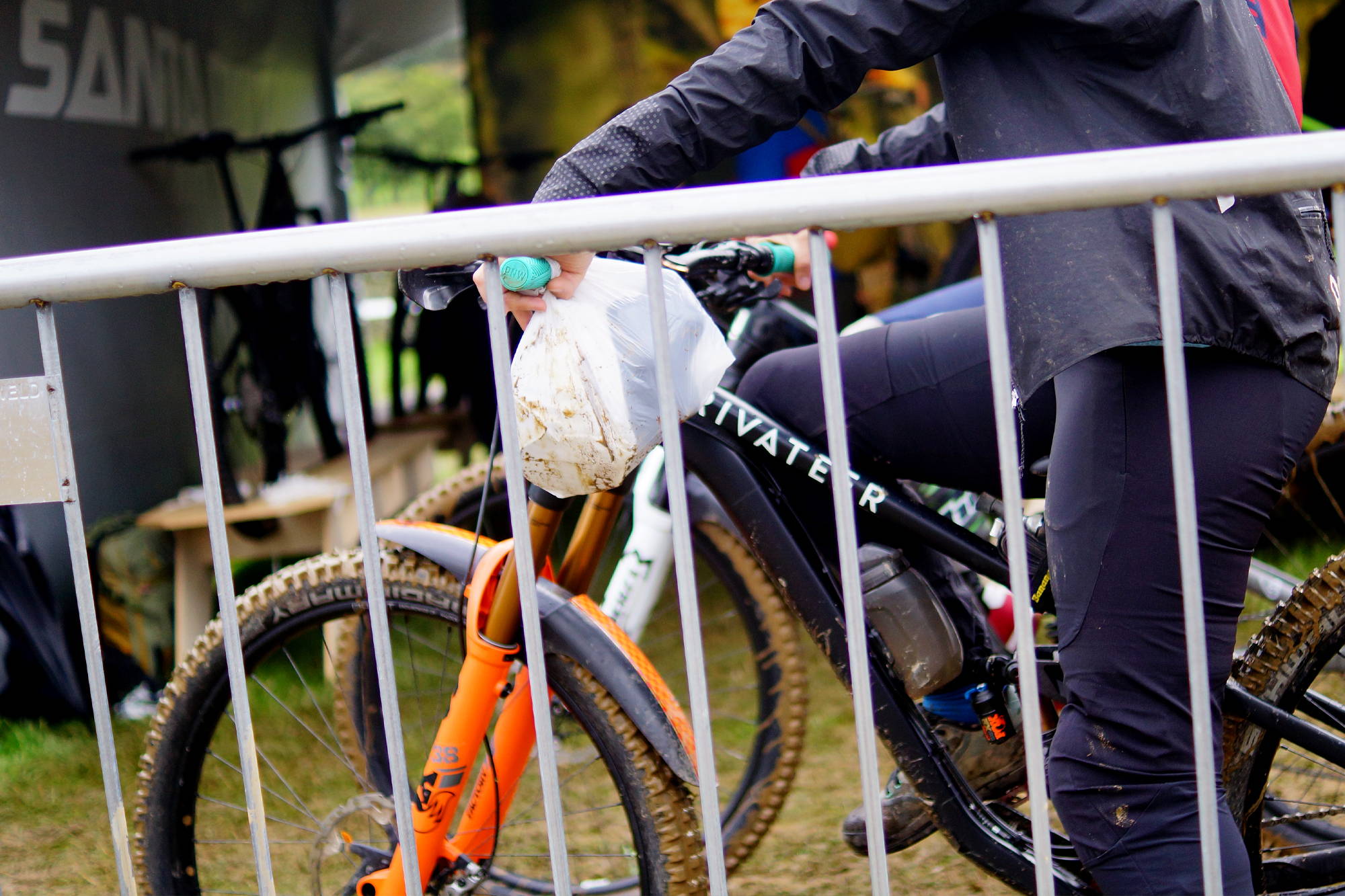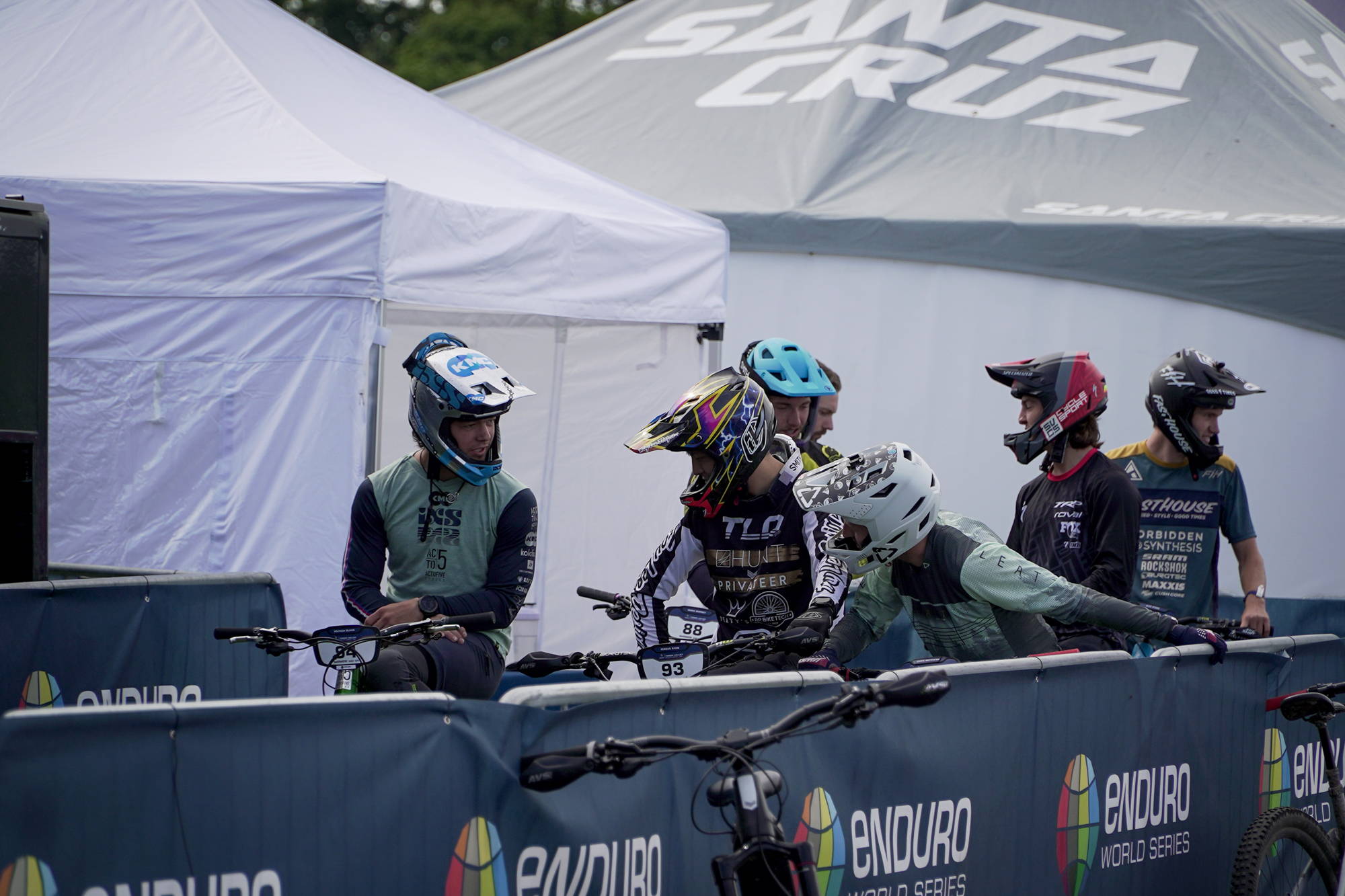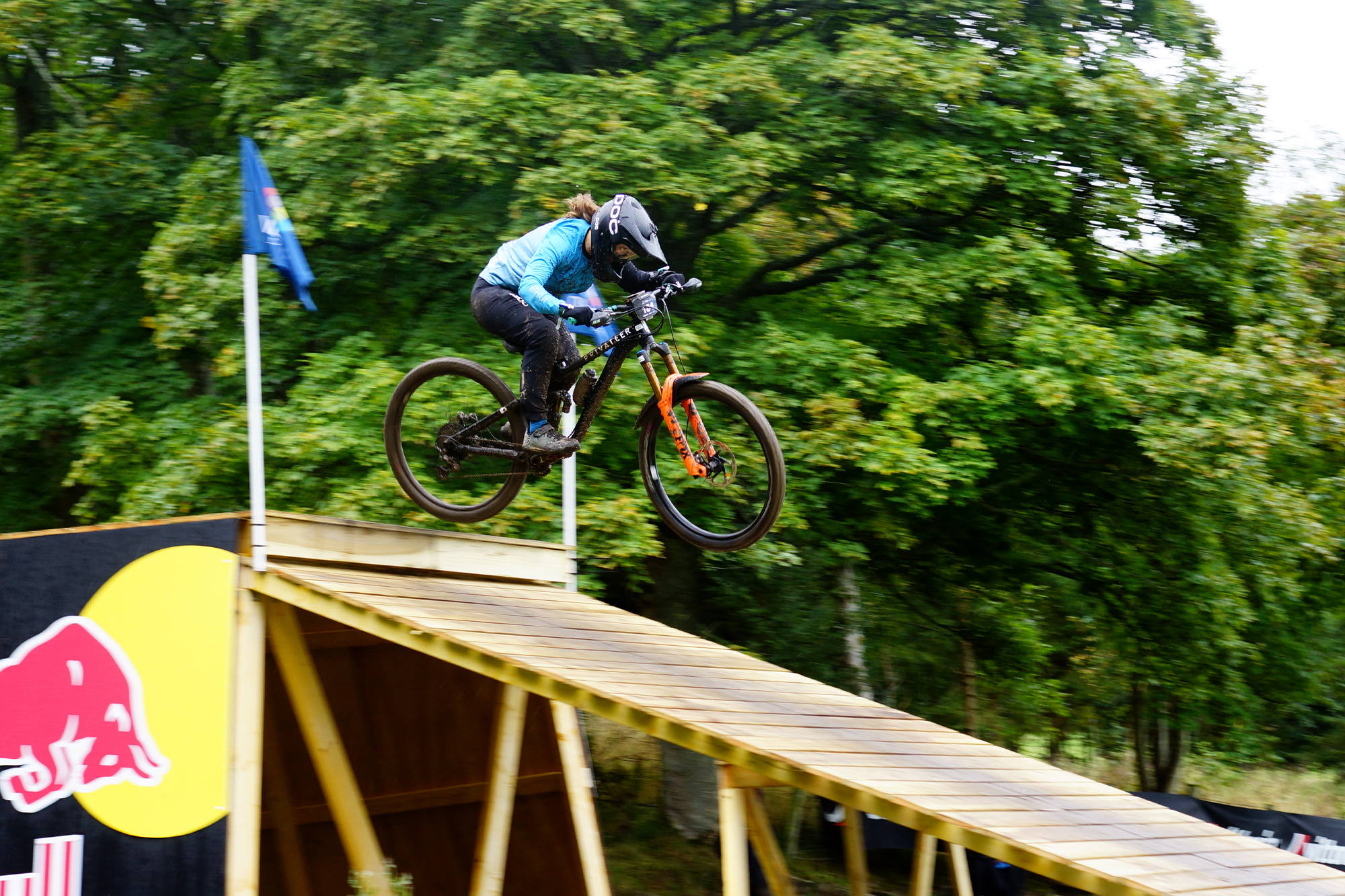 Each EWS race of the season is split into a number of events to suit riders of all abilities, and with races covering both standard and electric bikes, there was something for every enduro fan to enjoy.
On top of the spectacular trails, the race village was filled with factory teams, entertainment tents and brand expo areas. Of course, both Hunt and Privateer Bikes teams were on hand with products, freebies and a few top-secret items which eagle-eyed event-goers probably spotted.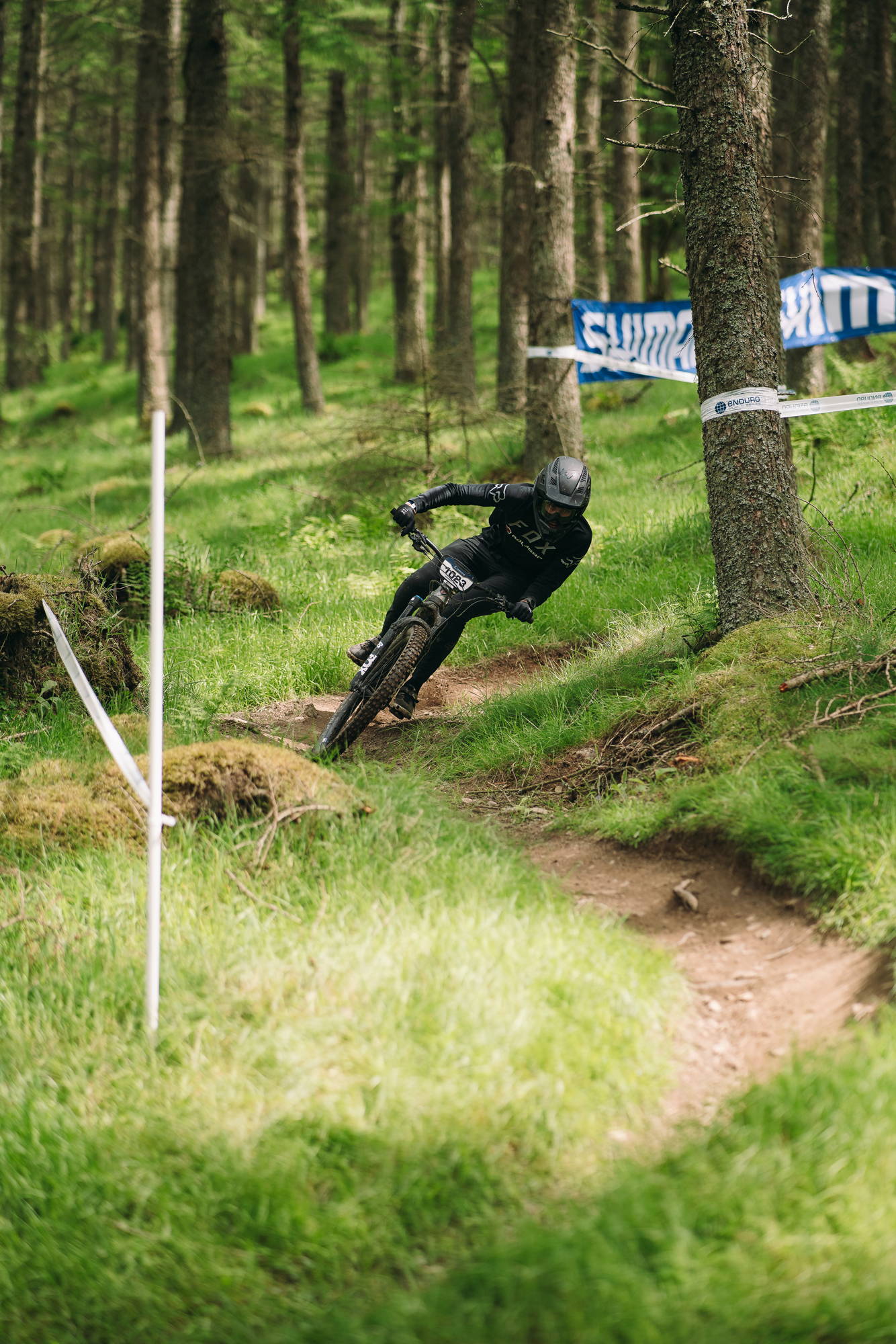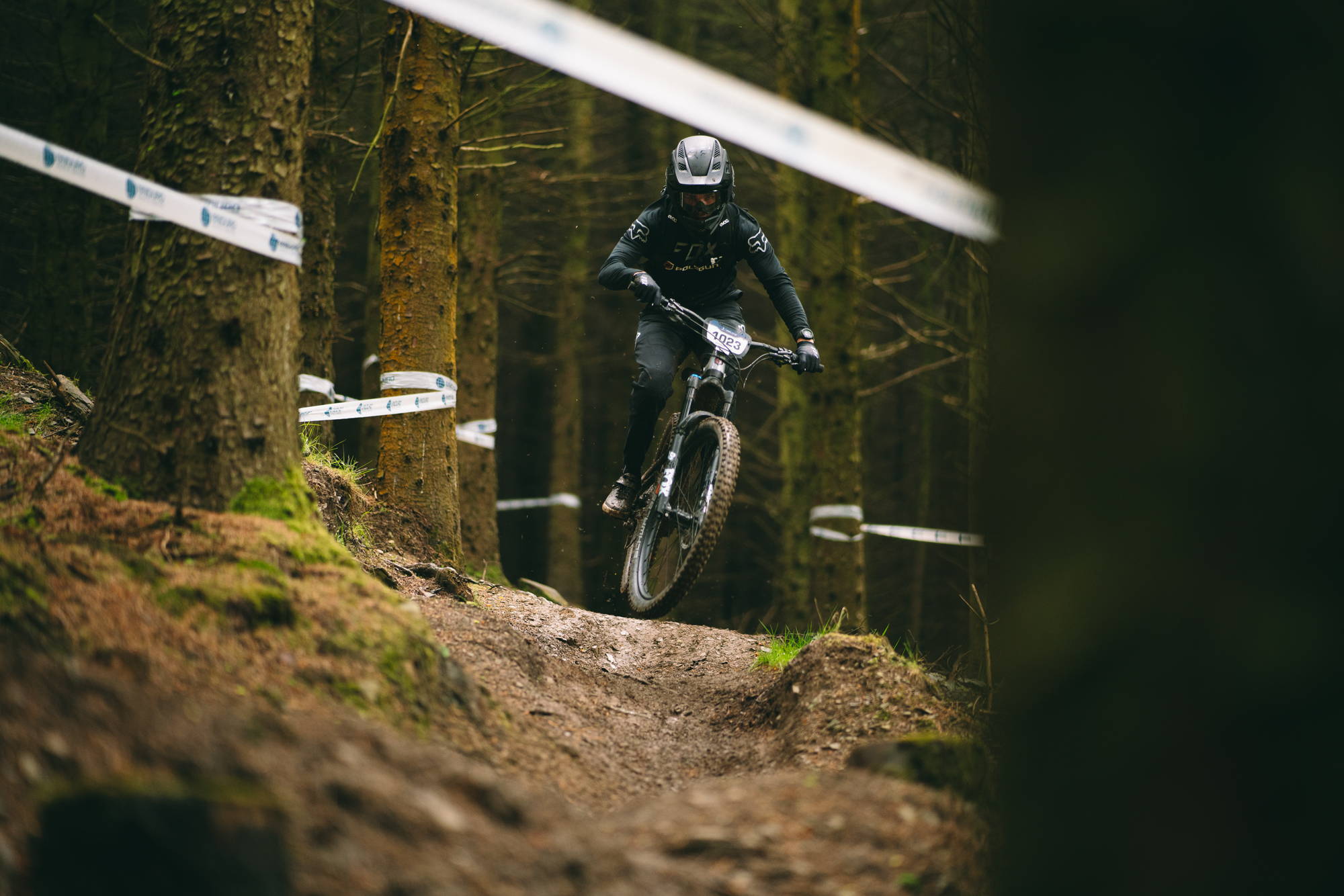 In addition to meeting and greeting Hunt and Privateer customers, we were also on hand to offer race support for our sponsored athletes. This year Hunt was on hand to support Chloe Taylor and the Whyte Enduro team, while both Hunt and Privateer teams took care of enduro rider Fergus Ryan and Scottish DH racer Kerry Wilson.
The heat and scorching sun made racing tricky for riders as trails quickly dried out and dust shifted to expose holes, rocks and roots. The dappled light between open and wooded sections also caused riders issues, but the results piled in thick and fast!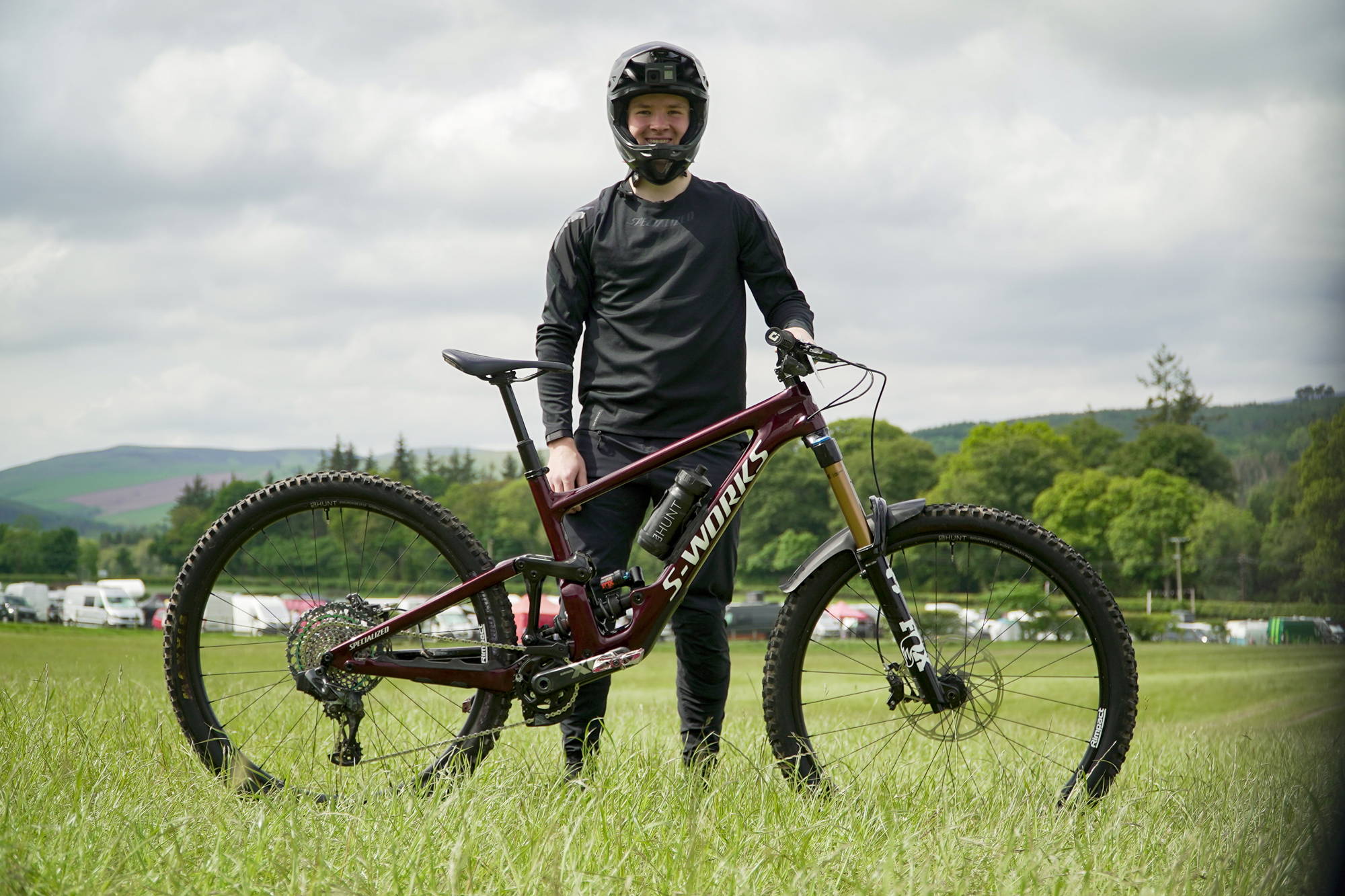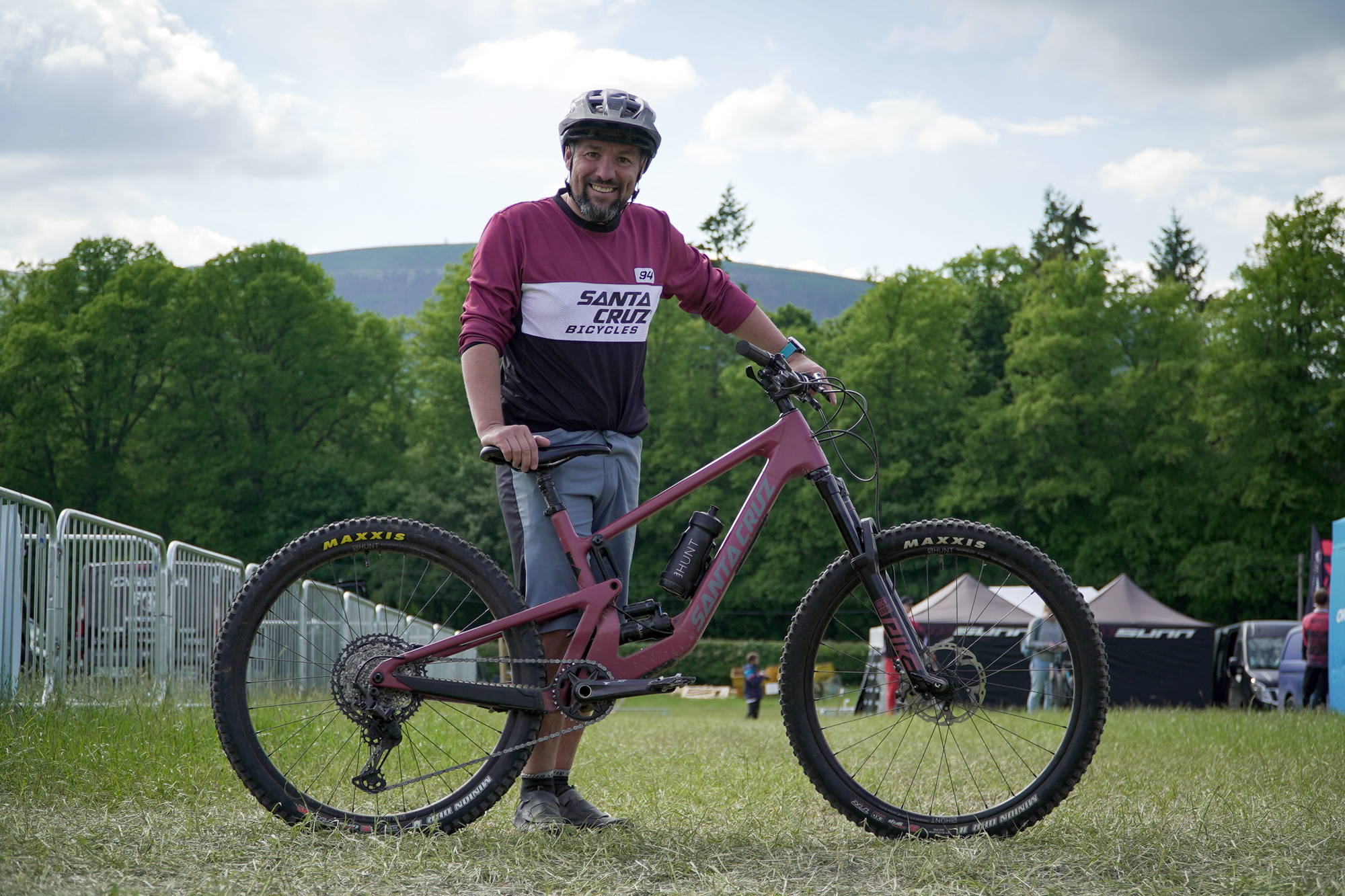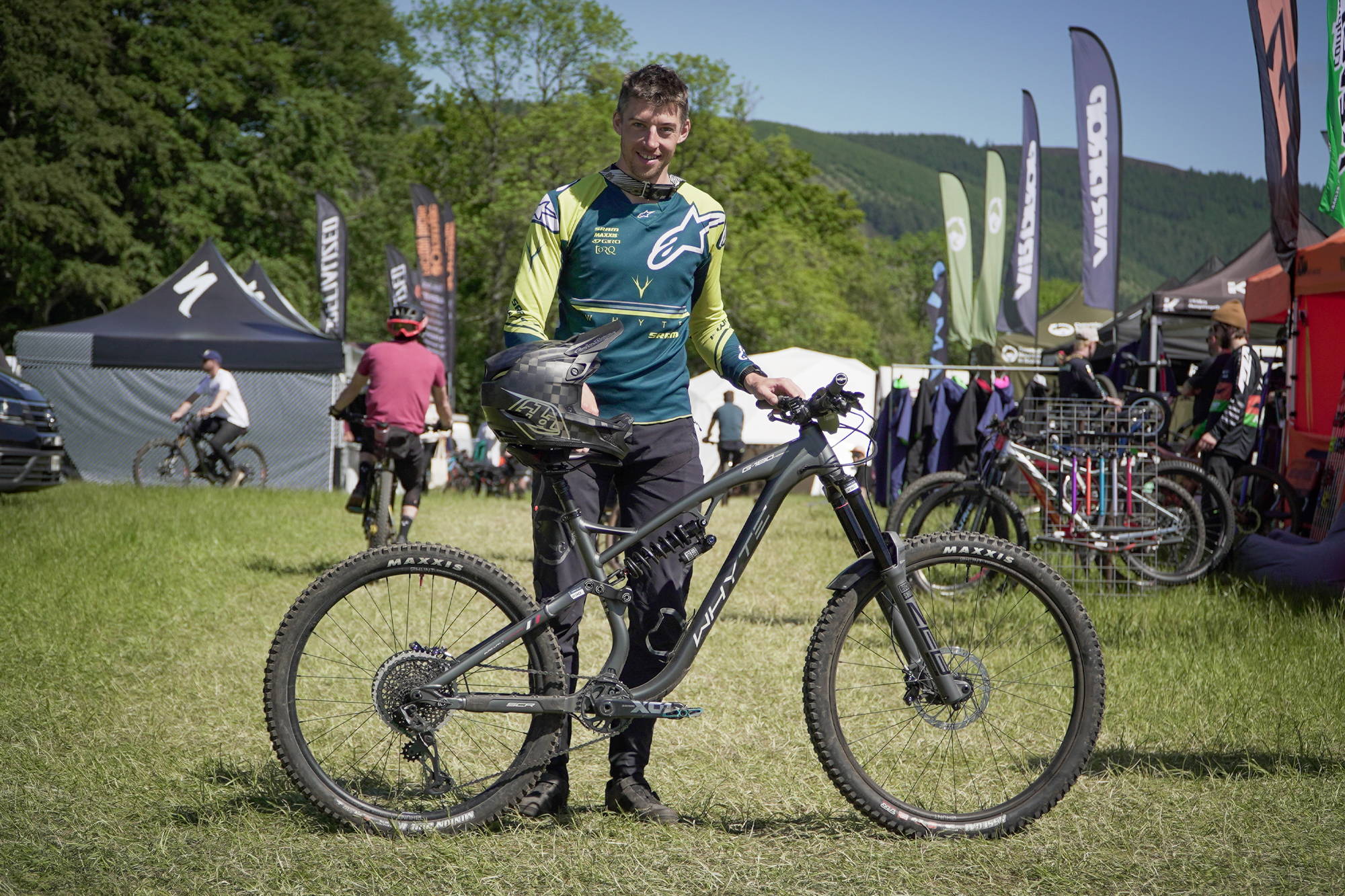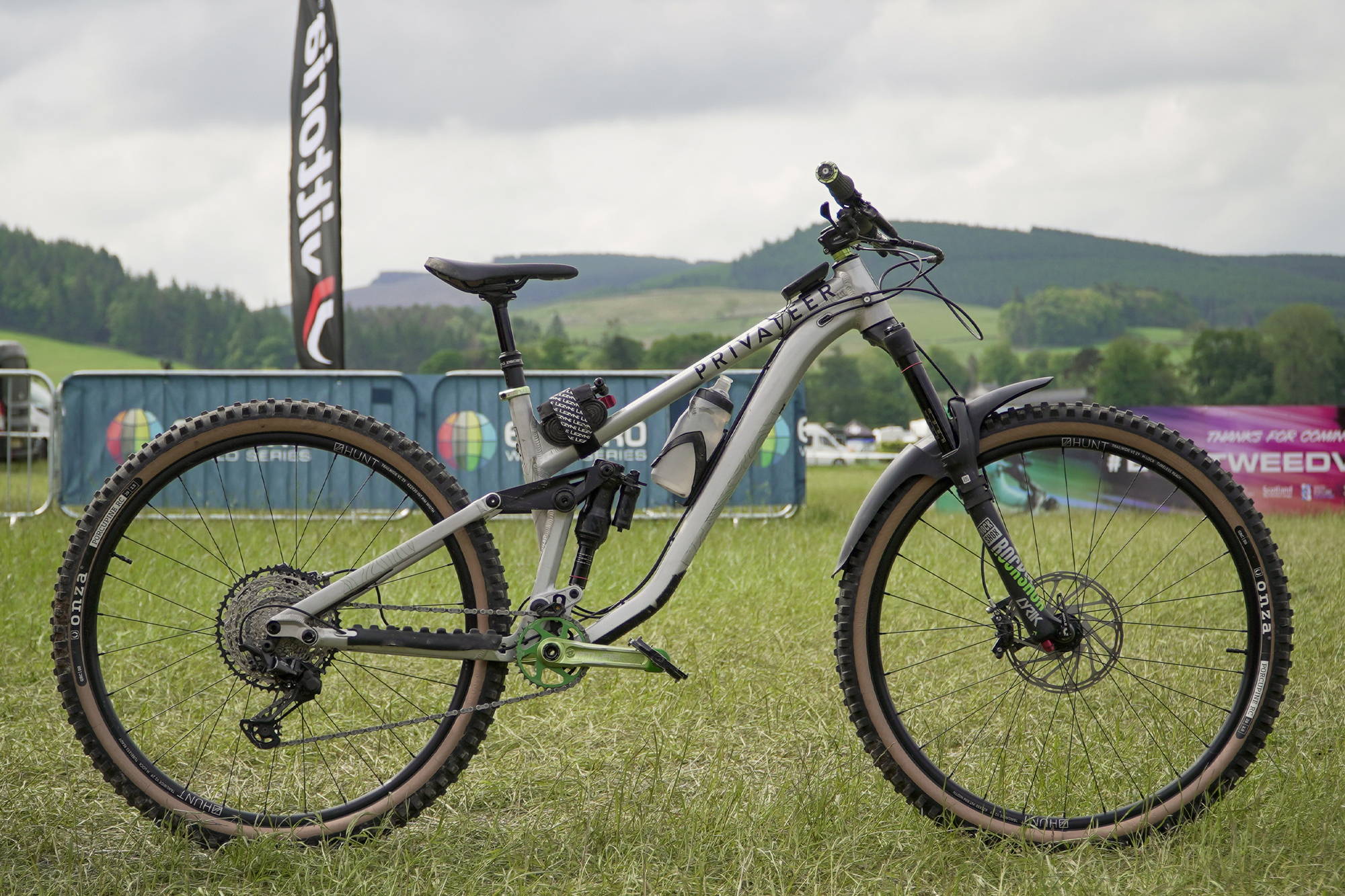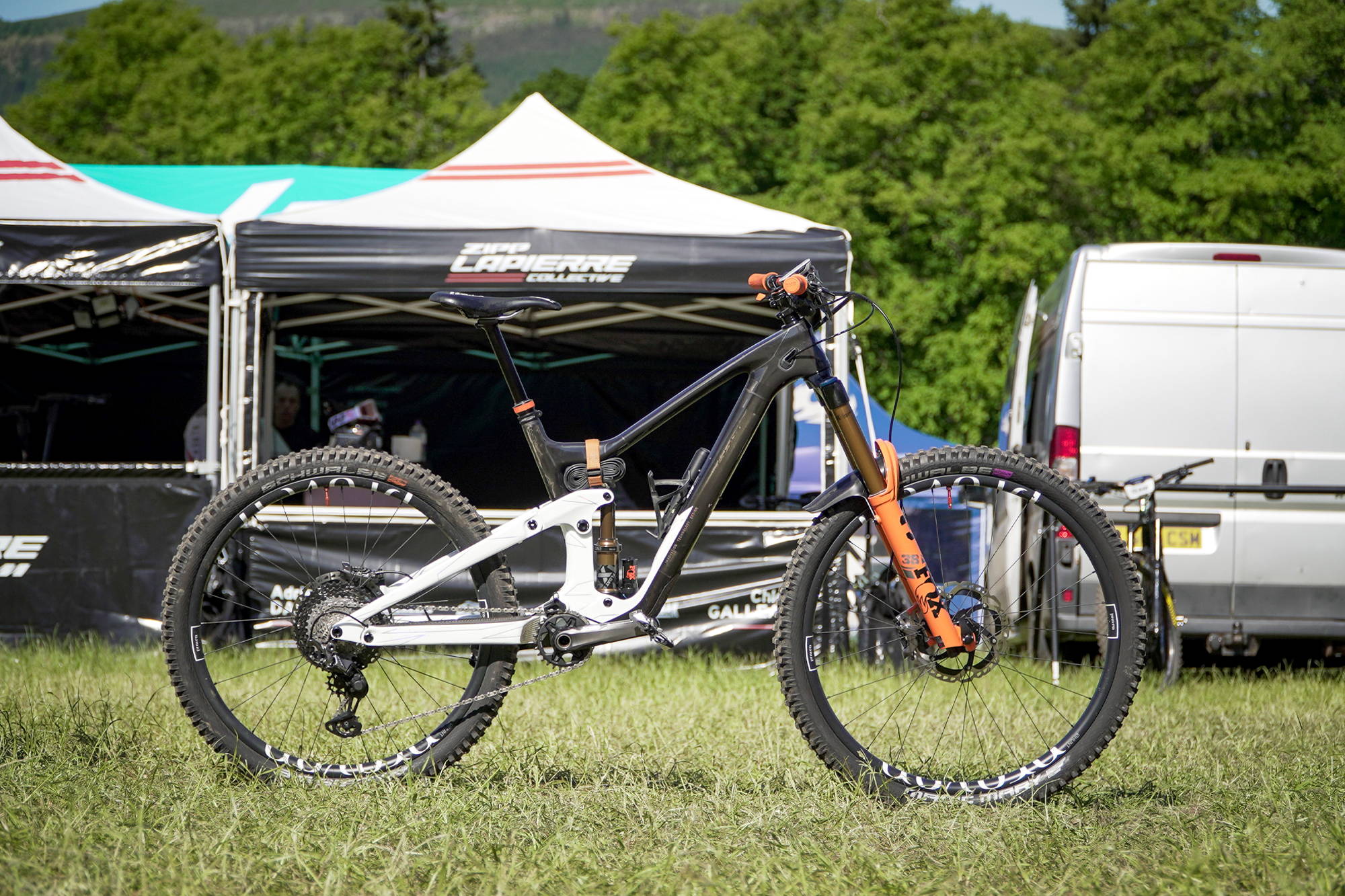 Kerry Wilson, racing in her first-ever EWS 100, brought home 3rd place, while Bike Rumours Jessie May Morgan took the win riding on a pair of Hunt Enduro Wide V2 wheels.
In the EWS 80, Hunt/Privateer rider Oli Mckenna took the win, while Whyte riders picked up top places in the EWS E. Samuel Shucksmith with a 15th place and Martyn Brookes 25th.
The EWS Pro Stage also saw more Hunt success. Chloe Taylor picked up 13th on the day for the Elite Women. Elite men's results were 60th spot for Sam Shucksmith, 83rd for Henrik Jensen and 84th for Fergus Ryan. Martyn Brookes broke into the 1op 10 with 6th place in the Master's race.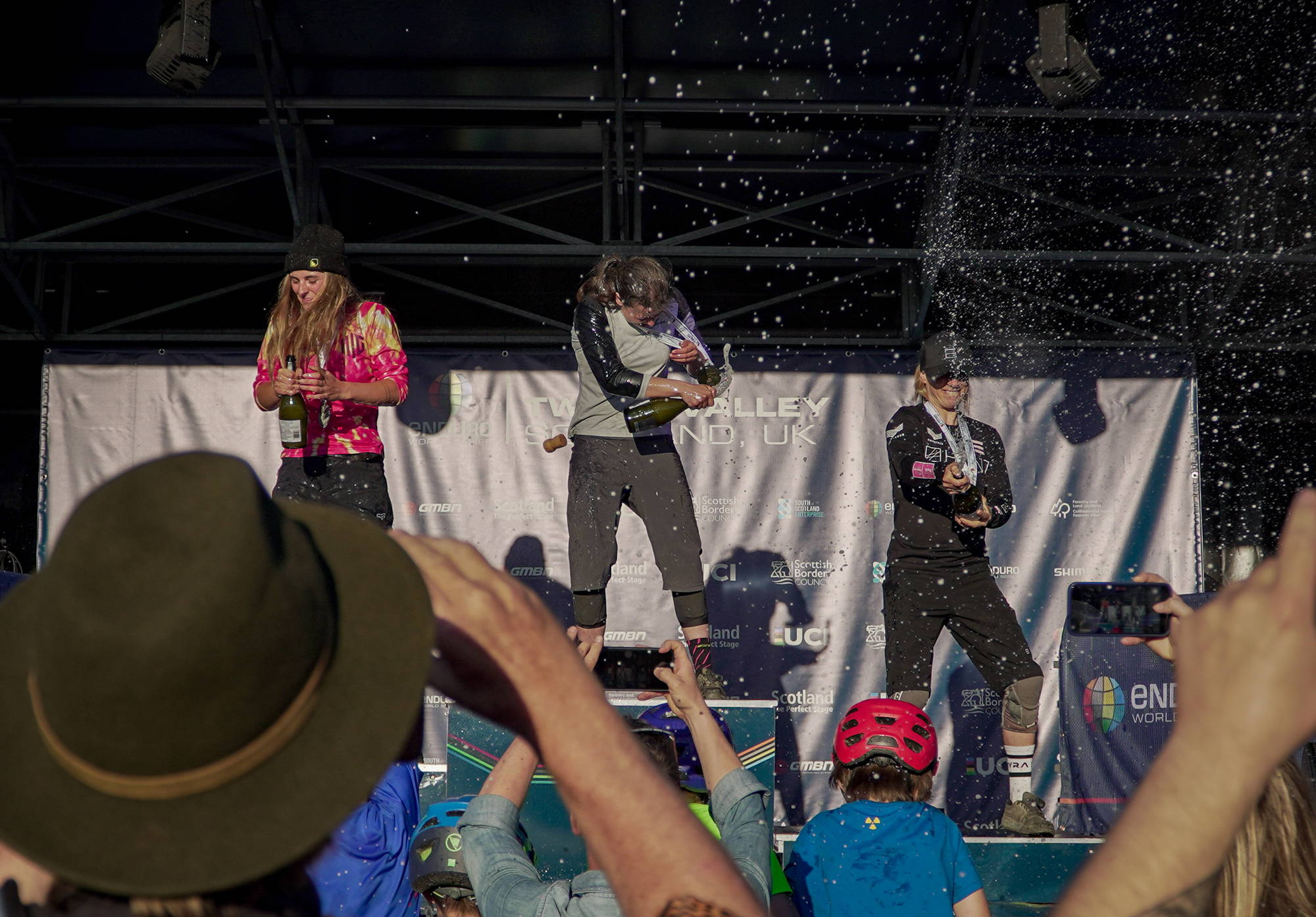 It's a truly race-filled weekend, and after the pro stage, our riders had to prepare for a full day of racing. Again, Hunt riders brought home the goods, with Chloe Taylor picking up 13th in Elite Women. Samuel Shucksmith managed 72nd in the competitive field, with Henrik Jensen in 77th place and Fergus Ryan 97th. Martyn Brookes demonstrated his consistency in the Master's race, picking 6th place for a second day.
Riders are now making their way to the 2nd round of the EWS in Petzen, Jamnica. We can't wait to see how the team performs! Keep an eye out for more EWS race results and news on our Journal.
---
---