Hand-Built Wheels for Devoted Riders
Journal
HUNT rider Becci Skelton collaborated with Gee Millner to show off her build, featuring Proven Carbon wheels.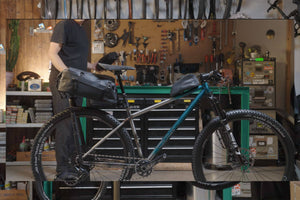 The Ultimate Bike Packing Beast, created by Tailfin and Sour Bikes, powered by our HUNT Proven Race XC Wheelset.
World's fastest wheels
Wind tunnel proven against world leading wheels.
Designed by HUNT's in-house engineering team.
HUNT: LIMITLESS RESEARCH
Limitless Research is the body of in-house experts at Hunt Bike Wheels who push the limits of wheel aerodynamics, mechanical and materials engineering.
Find out more
Shop Wheels
We fitted thousands of tires in the last year, and not one had an inner tube.
Find out for yourself how much faster and more comfortable tubeless tires feel by ordering them with your wheels.
Shop Tires
How we set up tubeless
Developed by real-world riders, trusted by pros.
What better way of developing the best wheelset than giving it to professional riders to test and race on!
Shop wheels
SEE HUNT ATHLETES