Why Choose CeramicSpeed Bearings?
CeramicSpeed is a brand that needs no introduction. Since 2004, they have been the absolute industry leader in bearing development. Working with a technical partner like CeramicSpeed ensures we're able to deliver you the fastest wheels in the world. The benefits of CeramicSpeed bearings are twofold: increased durability and reduced friction. 
Ceramic ball bearings have a higher level of hardness and stiffness than traditional steel ones. This means that they are less likely to deform or become misshapen over time, which in turn leads to a longer lifespan and better overall performance. They are also less prone to corrosion, which is particularly important for wheels that are frequently exposed to moisture and salt, such as those in the UK! According to CeramicSpeed, not only are their bearings far superior to steel equivalents (lasting up to 10x as long), but also last between 3-5x longer than other ceramic bearings on the market, owing to the quality of materials used and the precision of their manufacture.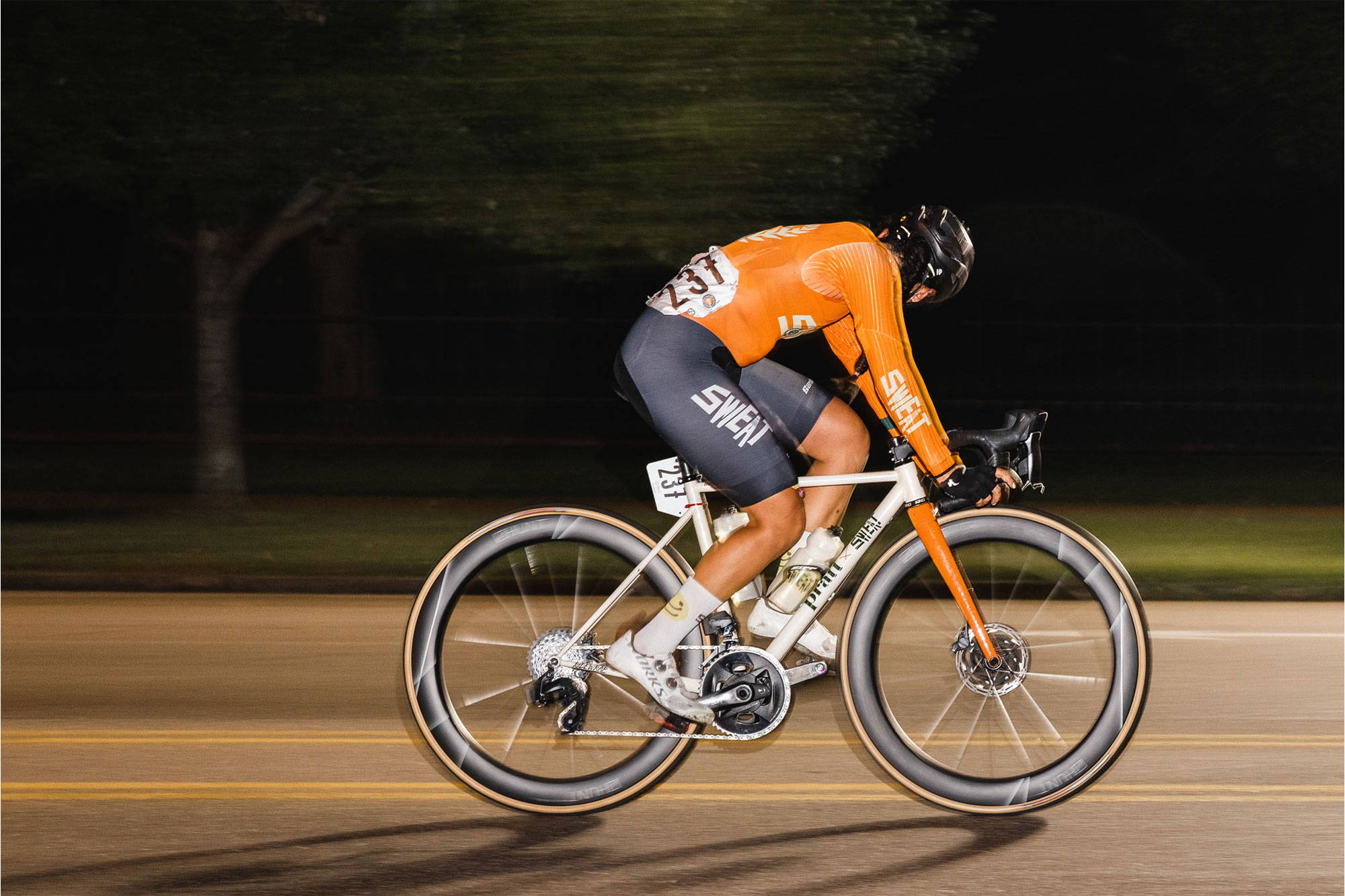 Another key benefit of CeramicSpeed bearings is their lower friction coefficient. Friction is a hidden force acting as a barrier to speed. The smooth and uniform surface of ceramic bearings creates less resistance than steel bearings, allowing for a more efficient transfer of power from the pedals to the wheels. This translates to less energy expended by the rider, and ultimately, faster speeds. With CeramicSpeed products in your hubs, pulley wheels and bottom bracket, tests show that you'll save between 6–9 watts, compared to using standard bearings. 
The CeramicSpeed bearings included in our wheels have been specifically designed to fit perfectly with our Sprint, Sprint SL, and Sprint SLC hubs. This precision ensures that your wheels roll smoothly and efficiently, maximising both durability and speed for years to come.