Sanity and Joy: The Chase is On with Will Loyd & Ayesha McGowan
Scratching the Travel Itch
It's August, 6 months into self quarantine and we're creeping beyond stir crazy. For my wife and I (and the rest of us responsibly listening to science) this atypical halt of activity or usual routine has hit hard. By this time of year we'd be well into our 4 or 5th trip of the year. I myself was looking forward to being overseas again for Tour De Friends Italy.
But these dreams were snuffed out, all events and plans were cancelled for the foreseeable future. At first, my wife and I decided to bunker down inside. Like some many on social media picking up new safe hobbies we tried exploring cooking recipes I kept putting off; plants, so many new plants; reading lists galore; and last but not least the great savior Netflix. Quarantine was not going to beat me, we were going to keep it fresh. Surely it would be "back to normal" soon right?
Realistically having fun wasn't that high on the list of priorities for me. I live in a state that has arbitrarily done the least to keep its citizens informed or protected. While I had the privilege of being able to stay home, even going out for recreation still created issues. Cycling, while always a central part of our lives recently, saw a boom of interest. Everyone from newbies to those dipping their toes back into the sport. While this is awesome any other time, the thought of hitting up the local trails was off the board. The one time we did decide to roll the pathways, I counted 2 masks the entire ride (special shoutouts to the dude killing it downhill on his goalie mask MTB sesh though!).
So what does that mean? Just stay inside forever and not have fun outside anymore?? While that's how it felt at times, it wasn't the only choice. We were going to get back to our road trips. We missed being on the road, going to new places, and exploring by bicycle. Traveling during COVID times definitely has its stresses but there are still ways to continue adventuring responsibly. As more of us are venturing back outdoors and further from home, it's important to start small and slow (if even just for fitness reasons).
Now it should be said I am not the planning force in our marriage, I've been told my go to phrase is "not right now". In my wife's defense, I did a ride from San Francisco to San Diego in 8 days down the PCH and didn't have a working road bike on the day we left. And for the "strava or it didn't happen" crowd, I'll link the trip cause it's still to this day one of my favorite cycling adventures (I didn't even bring a garmin but Ayesha wrote an article about the trip).
So this new trip was going to be as simple as possible to keep uncontrollable factors to a minimum. I knew I wanted another cabin experience, gravel roads, and some driving. I truly enjoy driving, as long as I got my podcasts at the ready I don't mind. I never subscribed to The Secret but it truly felt like things were aligning to bring this trip to its fullest potential.
Firstly, Ayesha found the coziest little cabin on Hipcamp that checked all the boxes; private access, remote location, gravel roads! Then icing on the cake was RAM Trucks lending us a fully loaded RAM 1500 Limited for the road trip up to the mountains of North Georgia. As anyone following on IG knows, I love my old pickup but anytime you get to try new trucks and tech you take it! All that was left was to count the days till we left, I had a working bike already too so I was ahead of the curve.
Door to door was only 100 miles one way, however it was enough of a change of scenery to fool the senses. The town of Blue Ridge reminded me of those small vacation towns. Where everyone is friendly enough, and those from out of town stand out like a hi-vis kit. Surprisingly enough, while up being in North Georgia I never felt unwelcome, although we only descended into town twice the entire time there.
It was important to bring as much as we needed with us to keep interactions low. So that meant bringing my own coffee and beer (think ahead friends and be generous with the estimates!). As far as the riding is concerned, North Georgia has it all. I mean it's got the elevation, the few stretches of unmolested gravel left in this area and hiking routes. I can't express how peaceful it was to wake up and walk outside to fresh air and a forest overlook.
Did I mention it rained (even thunderstorm) every day of our trip at some point but that didn't damper the mood.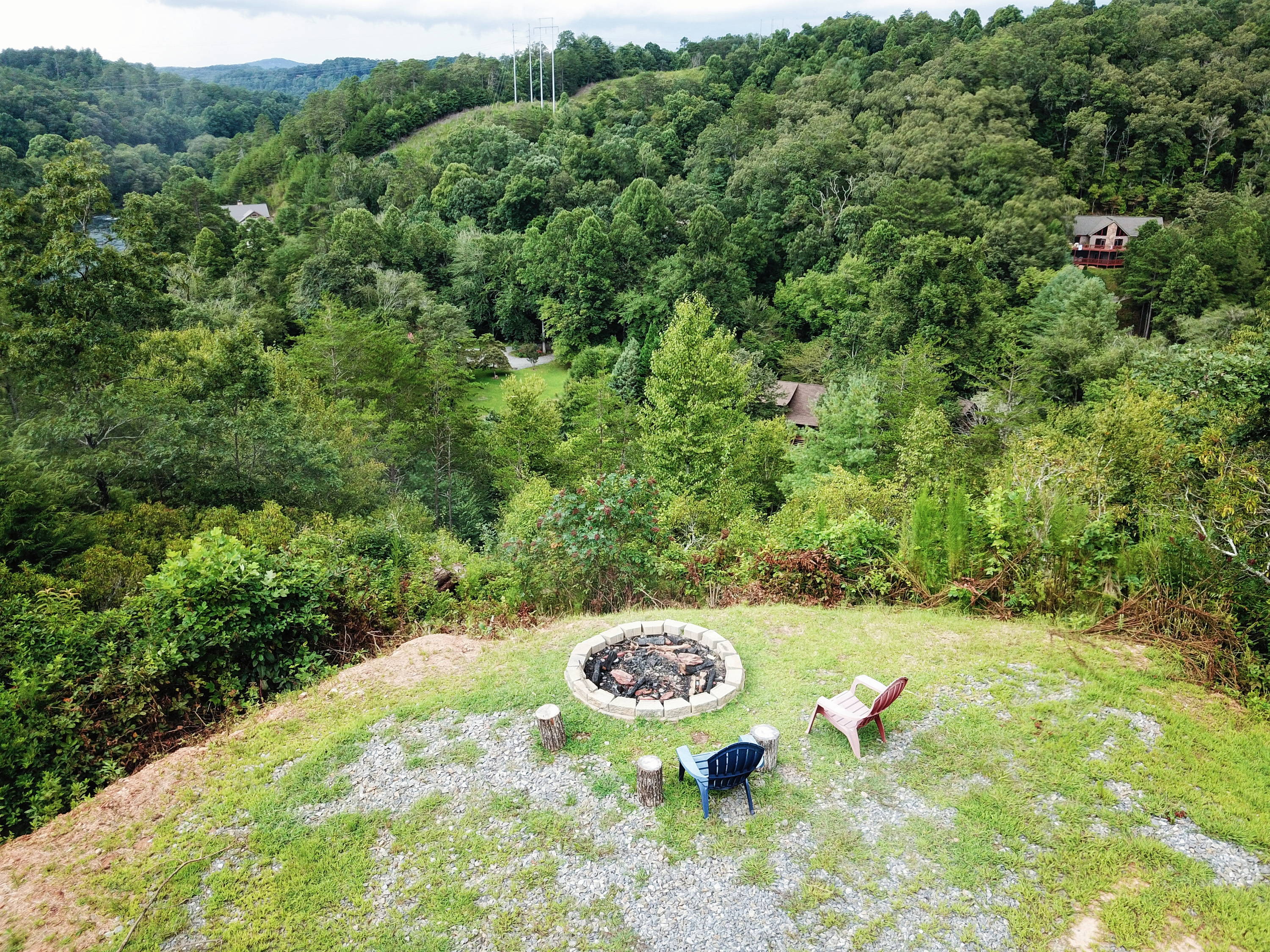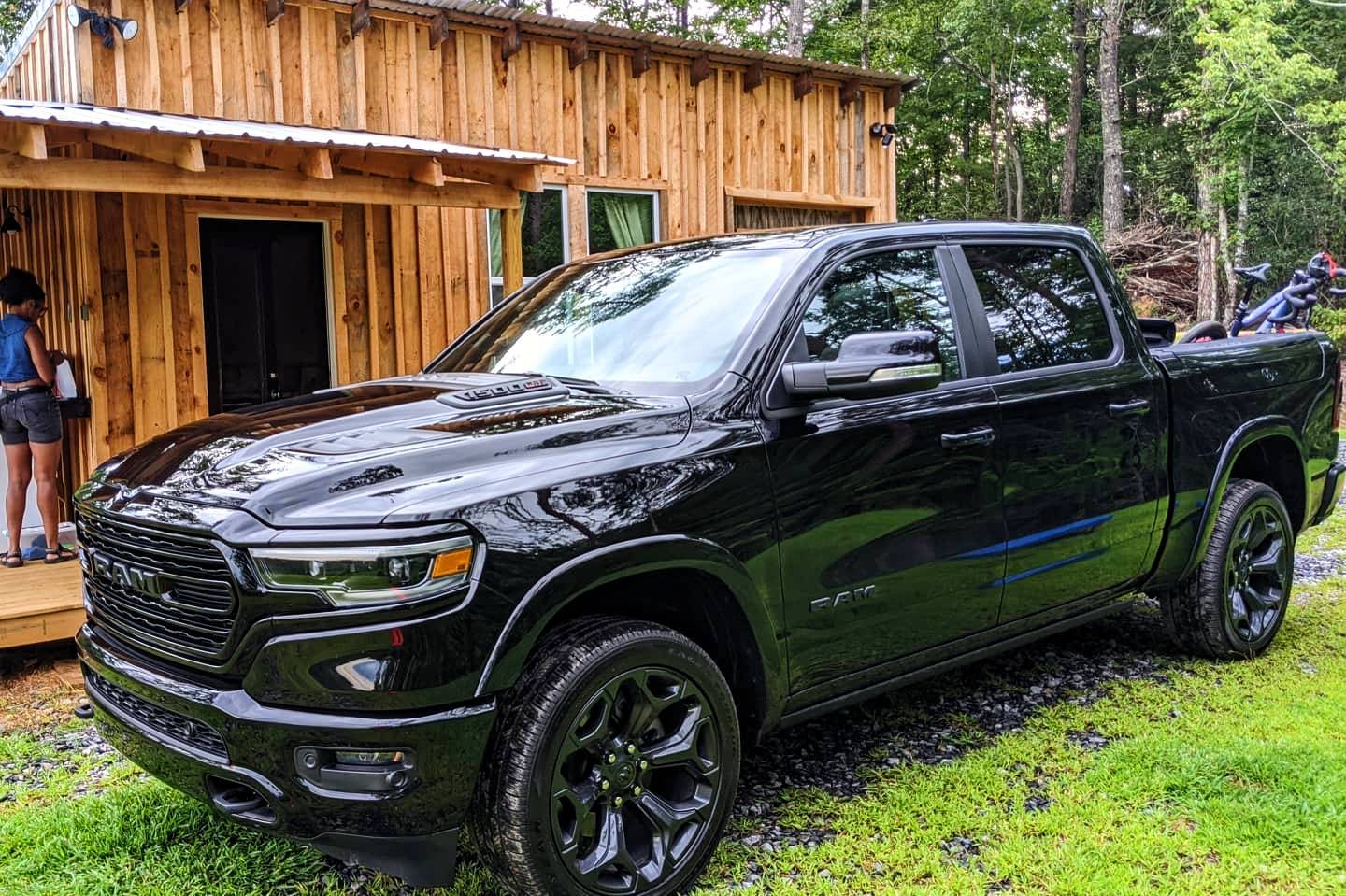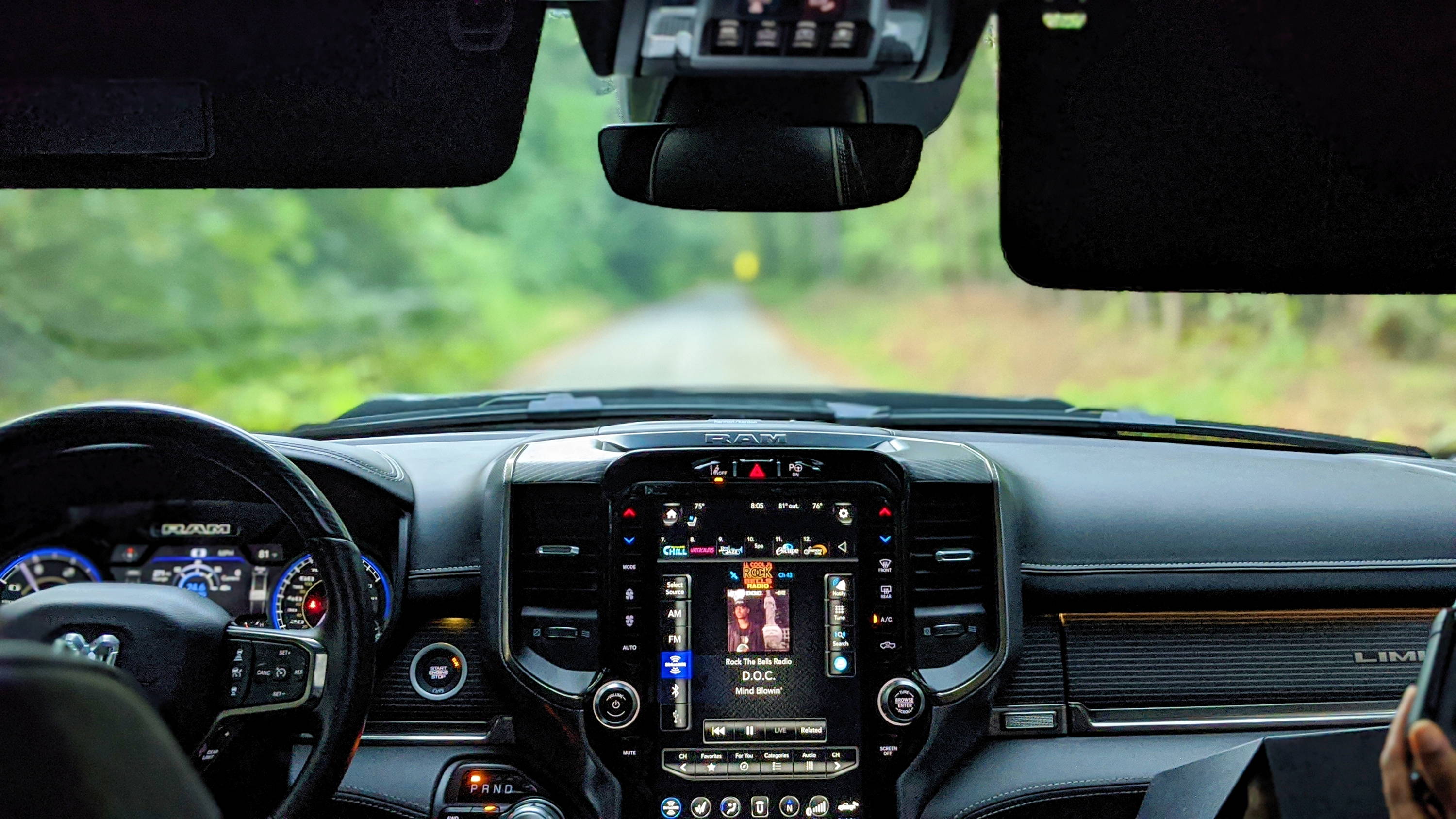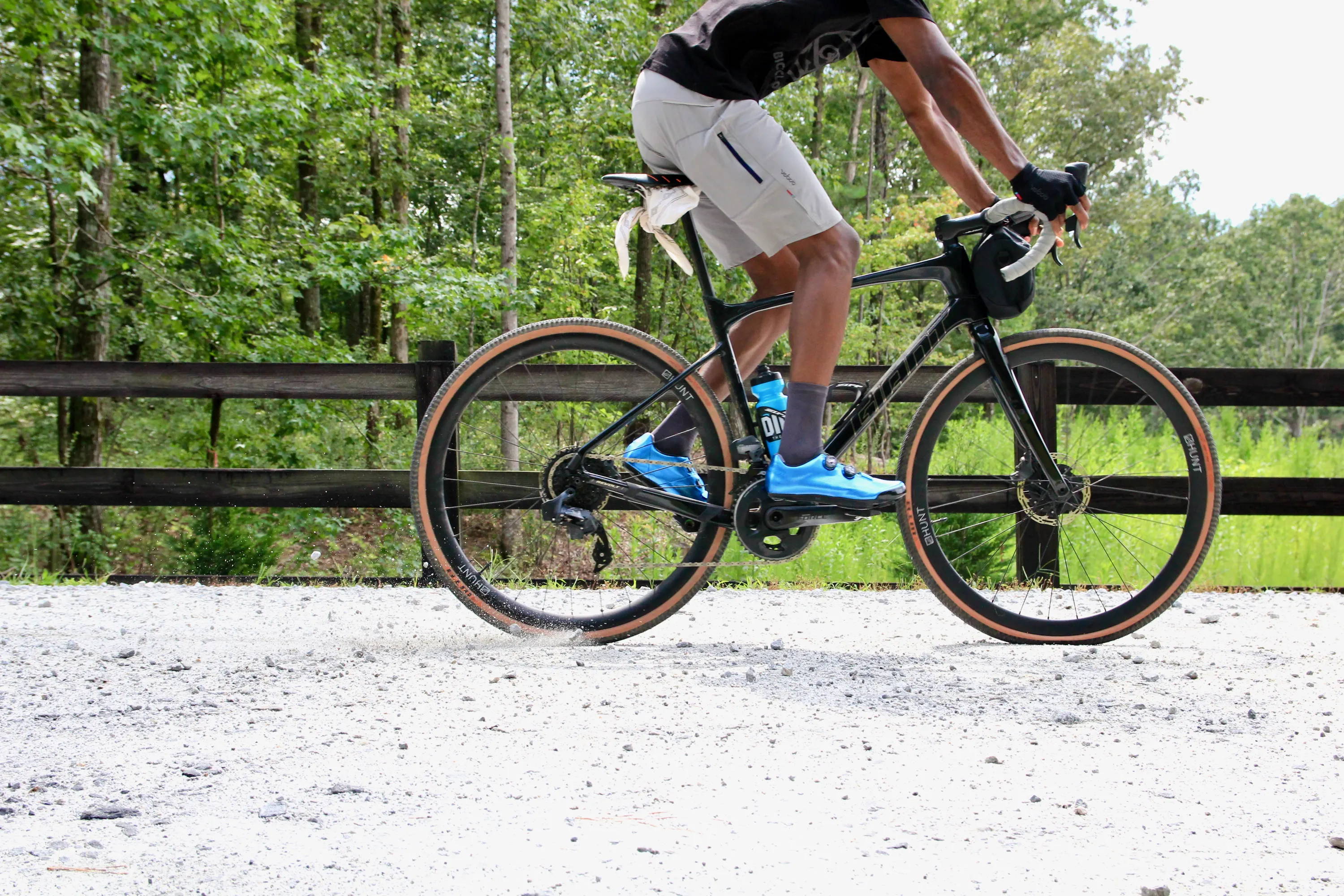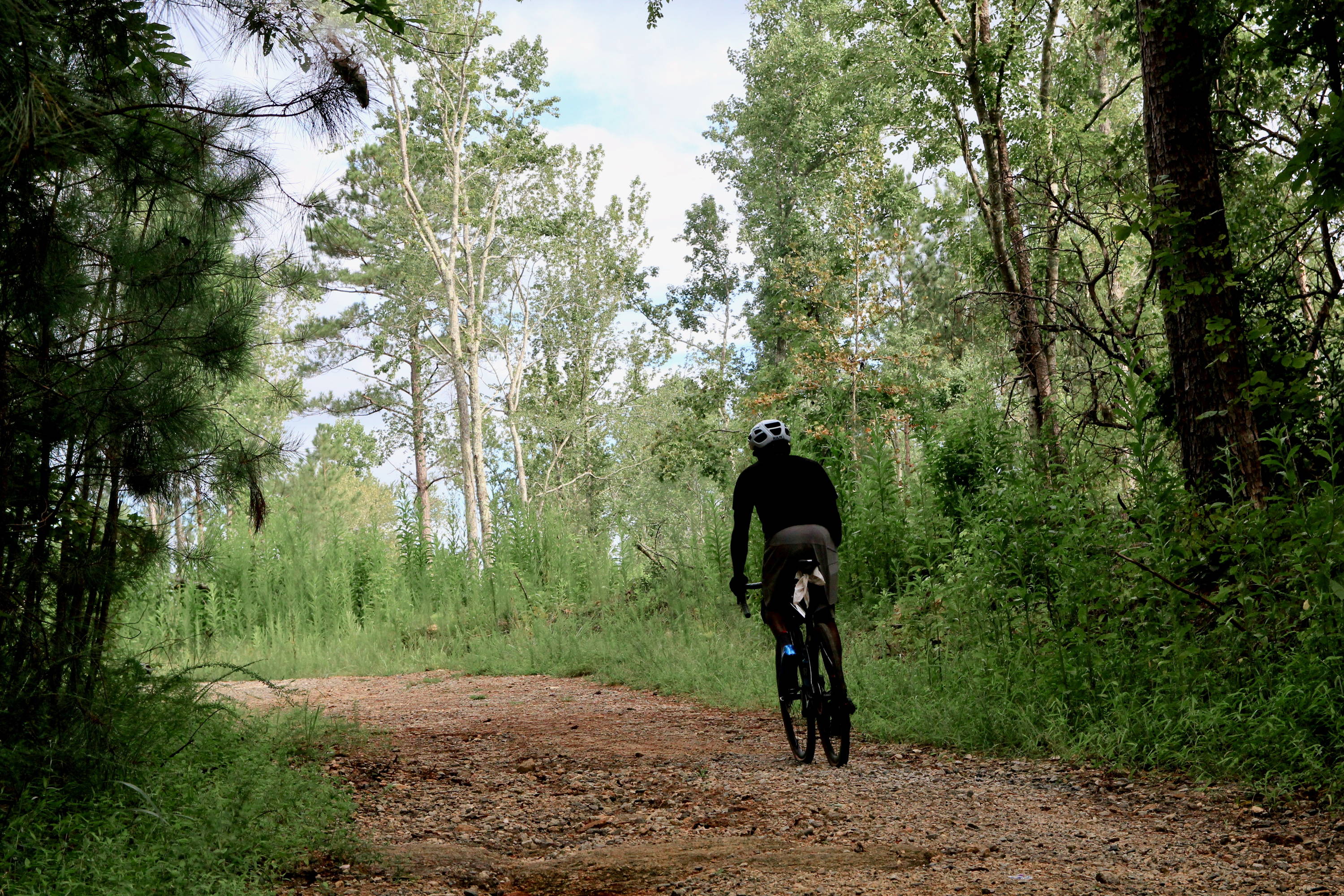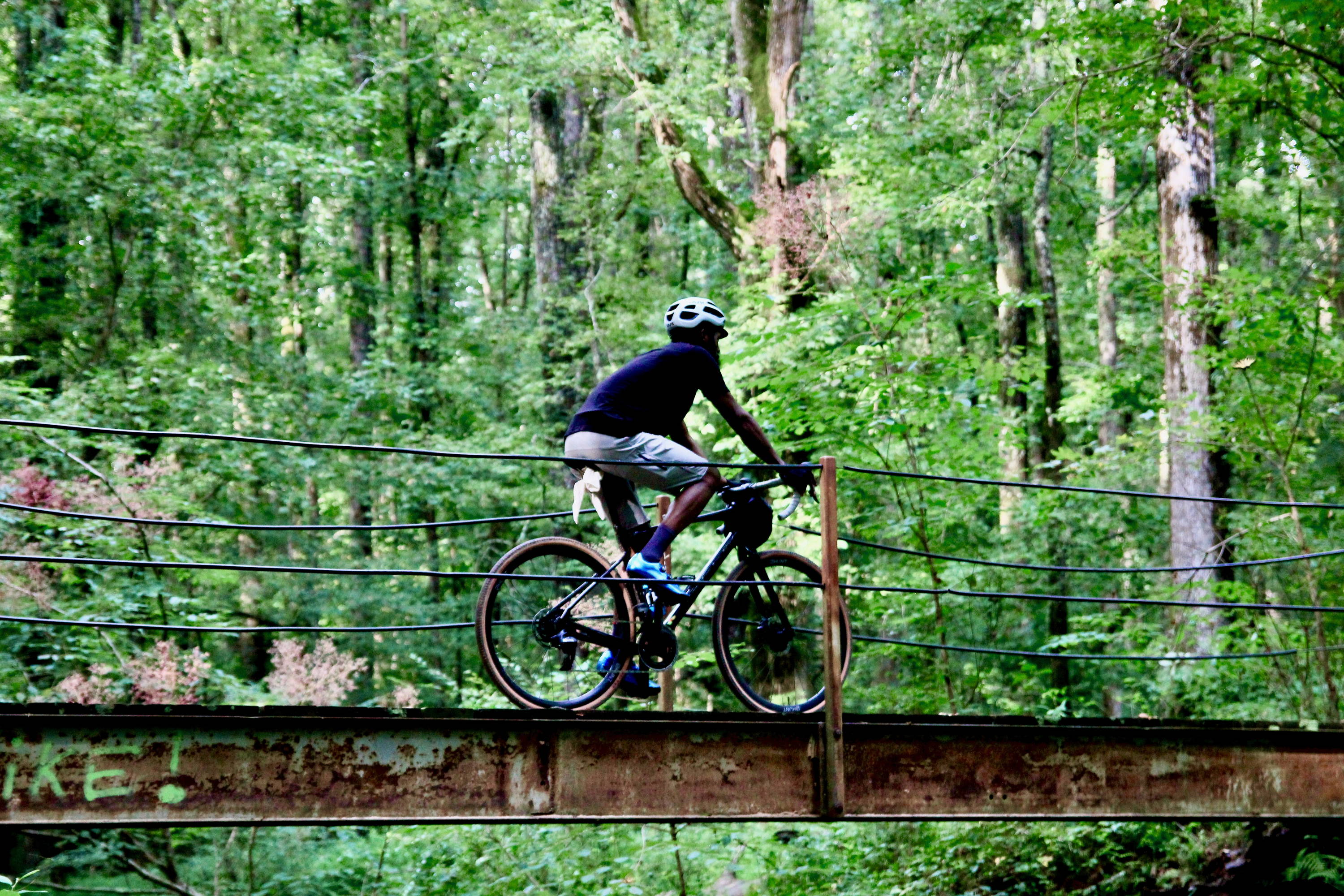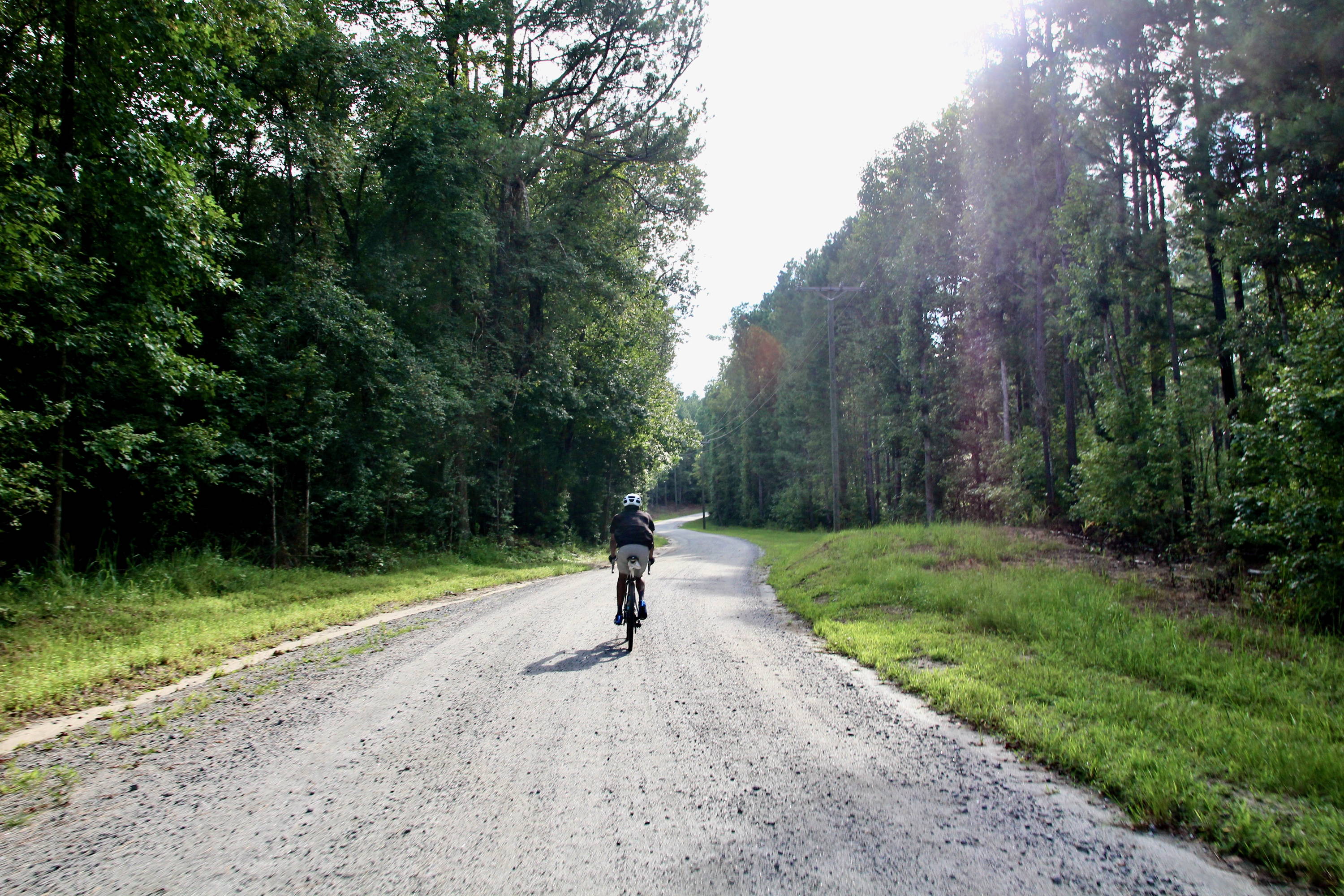 Like so many others that find joy from the outdoors, we were finally back in our element. Komoot is my new go to for finding or creating routes and continues to impress as we found some nice hiking loops from the cabin and a gravel ride loop. This trip was so necessary, mentally and physically. On top of the fact we were celebrating our anniversary, it was also my Birthday!
No we didn't leave the state, and no we didn't hike or bike 1000 miles, but that's okay, I'd argue I had even more fun because of it. Each day up there in the mountains it was just us, our dog and the cicadas. Adventures can be as big or small as you want them to but more importantly they should be what you need. For me this trip kept me grounded, kept me sane and I can't wait to "plan" the next adventure now.
---