Trying (& Failing) to Destroy a
Race Aero SuperDura

Tom Stewart is really good at breaking wheels. Like, really good.
If you've followed him on Instagram for any length of time (@mtb_tom), then you'll know what a Canyon Aeroad looks like when hurtling through a rock garden.
On his classic (canti) Ridley X-Night cyclocross bike is where the real hurt goes down, and so we asked the Yorkshireman to stick a set of our toughest rim-brake wheels on and do his worst.
As you'll find out below, even Tom's worst wasn't enough to scathe the Race Aero SuperDura. Nonetheless, a huge thanks to him for giving it his best effort, as well as Thom Barnett of Mamnick Sheffield for the photography & videos.
For the last few winters I've had a permanent weekly slot booked in at my local, Don Valley Cycles, for wheel repair. Like a rolling monthly subscription with 2 wheelsets in rotation constantly being straightened and rebuilt with new rims. I've been running Mavic Open Pro UST rims on Hope hubs with Sapim CX Ray spokes and generally been fairly pleased with them.
I'd go through an average of 5 rims per winter. Normally the rims would be retired due to an impact that caused irreparable damage but if they survived long enough, the grit stone slurry mix in the Peak District combined with constant braking on the rim would wear them out in less than 2 months anyway. I always thought this was an inevitability of the riding I like to do on my CX bike. Lets just say its not a style of riding that is easy on the bike.
Unfortunately this winter I found myself without a functioning wheelset after a bad run of rock garden casualties, so I messaged Ollie at Hunt and asked to buy a set of 4 Season Aero wheels (their cheapest wheelset) to use and abuse while I sorted the other wheels. We got talking and I explained about my perpetual rim replacement system and he offered to send me a set of Hunt's Race Aero SUPERDURA wheels to try. In January a pair arrived in the post and they were chucked on the bike.
That was the last time I touched them.
The SUPERDURA wheels are designed for heavier riders, and generally built with strength in mind. The rim is manufactured from alloy-T10 heat-treated aluminium which means it's extremely resistant to impact. I'd normally be about ready for my third set of Open Pros by now. Somehow the wheels weigh less than 1600 grams and cost £419. Without wanting to sound like a sales pitch, it's worth pointing out that the wheels have free next day shipping, they come with skewers, spare spokes, a nipple key and tubeless valves, and are completely tubeless ready. And that's important, because buying wheels is normally a pain in the arse.
Its been six month on these wheels now and I can tell you they have been treated like shit. They look absolutely knackered. Covered in scratches and dints but all I care about is that they run as true as the day they arrived and the braking surface is as precise as ever.
And they have never been near a wheel jig since the day they were built.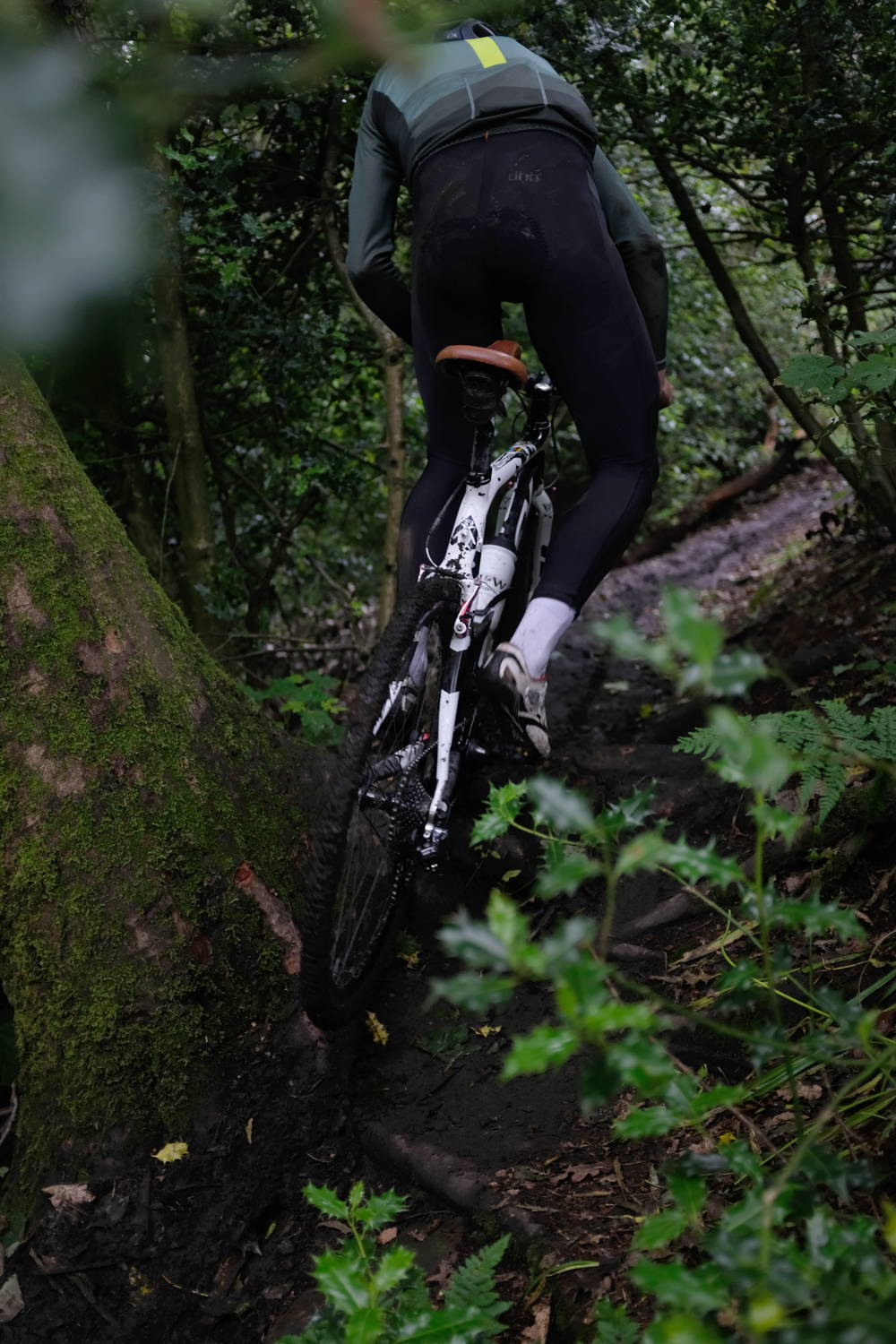 ---