Jason Kiefer: The North to South Race Bike Check
If you don't know Jason Kiefer, he's the newest member of the Hunt Beyond team and all round great guy. Having come on board j
ust before his first attempt at Unbound Gravel XL in 2021, where he placed 8
th
overall. Jason's most recent achievements include a 2
nd
place finish, behind Josh Tostado at the Colorado Endurance Series event, SBFL and also an amazing effort on the Colorado Trail Race finishing 9th.
We catch up with Jason before he sets out for the North to South Colorado bikepacking race, a 500 mile gravel race that crosses the state of Colorado, to hear some last minute thoughts and check out his race set up.
If you want to follow Jason's progress over the race you can follow his dot here and join us in wishing him the best of luck!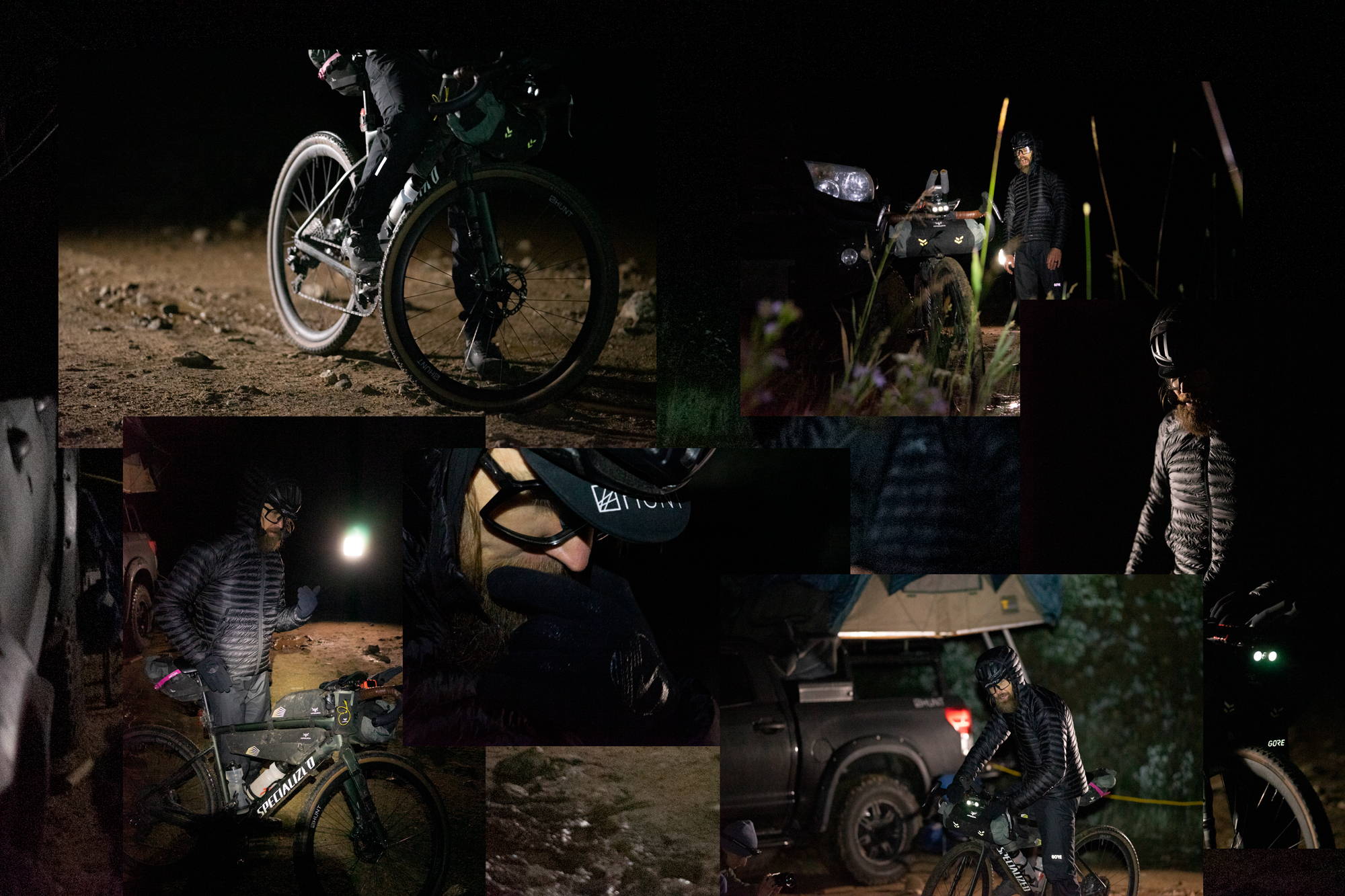 Frame: Specialized Diverge 56 Expert (Softer front end, super-efficient gravel bike which takes large tires)

Wheels:  Custom Built 35 Carbon Gravel X-Wide Disc Wheels with Dynamo Hub.

Tires: 700X47 Teravail Cannonball
Groupset: Shimano GRX Di2 w/ 44t Wolftooth (Shimano doesn't make a bigger gravel ring) with11-42 Cassette.
Handlebars: Zipp SL 70 XPLR
GPS: Wahoo Element Roam w/ map downloaded from Ride with GPS
Top Tube Bag: Apidura Racing Top Tube Bolt On (Flat kit, brake pads, pump, chainlube, rag, spares in down tube, Orange Seal Endurance Sealant.)
Seatbag: Wet weather gear (shell jacket, Rain pants, merino socks, merino/showers pass waterproof gloves, puffy jacket arcteryx)
Front roll: Sea To Summit- 30deg treated ultra light down. Mountain Laurel Design Bivy sac – no pole, no mesh just emergency use for rain/warmth. Bag is pre-stuffed in bivy sac.
Kataydy: Be Free water filter(small enough to run in hydration vest)
Hydration vest: North Face Flight 1.5 liter bladder w/ Sawyer inline filter.
Charger: 1300 miliamp cache battery charged on trickle by 2 port quick charge anchor plug.
Lights: Prototype Cateye Blinky -450 lumens (blinking the whole time it will last the whole race).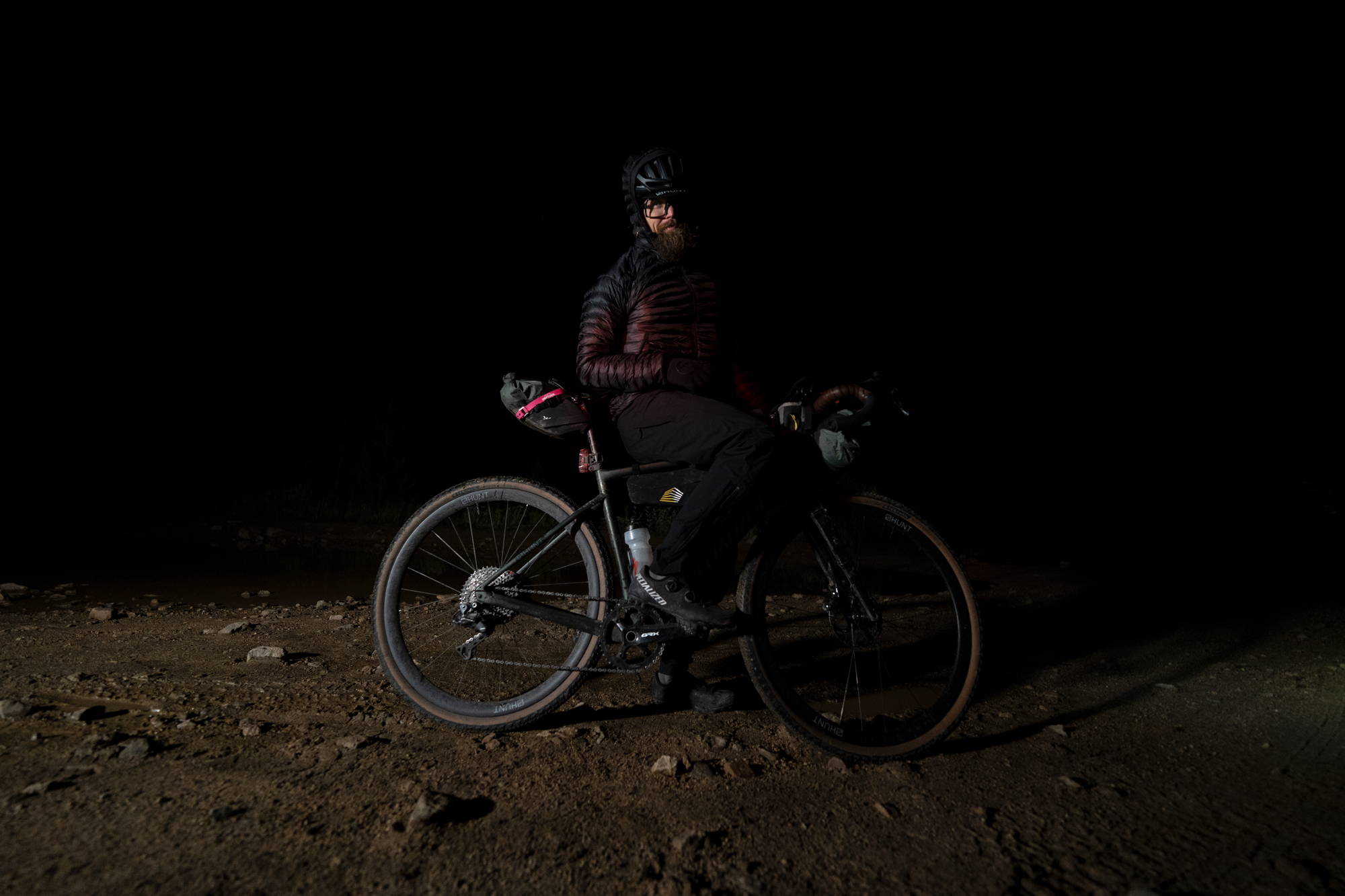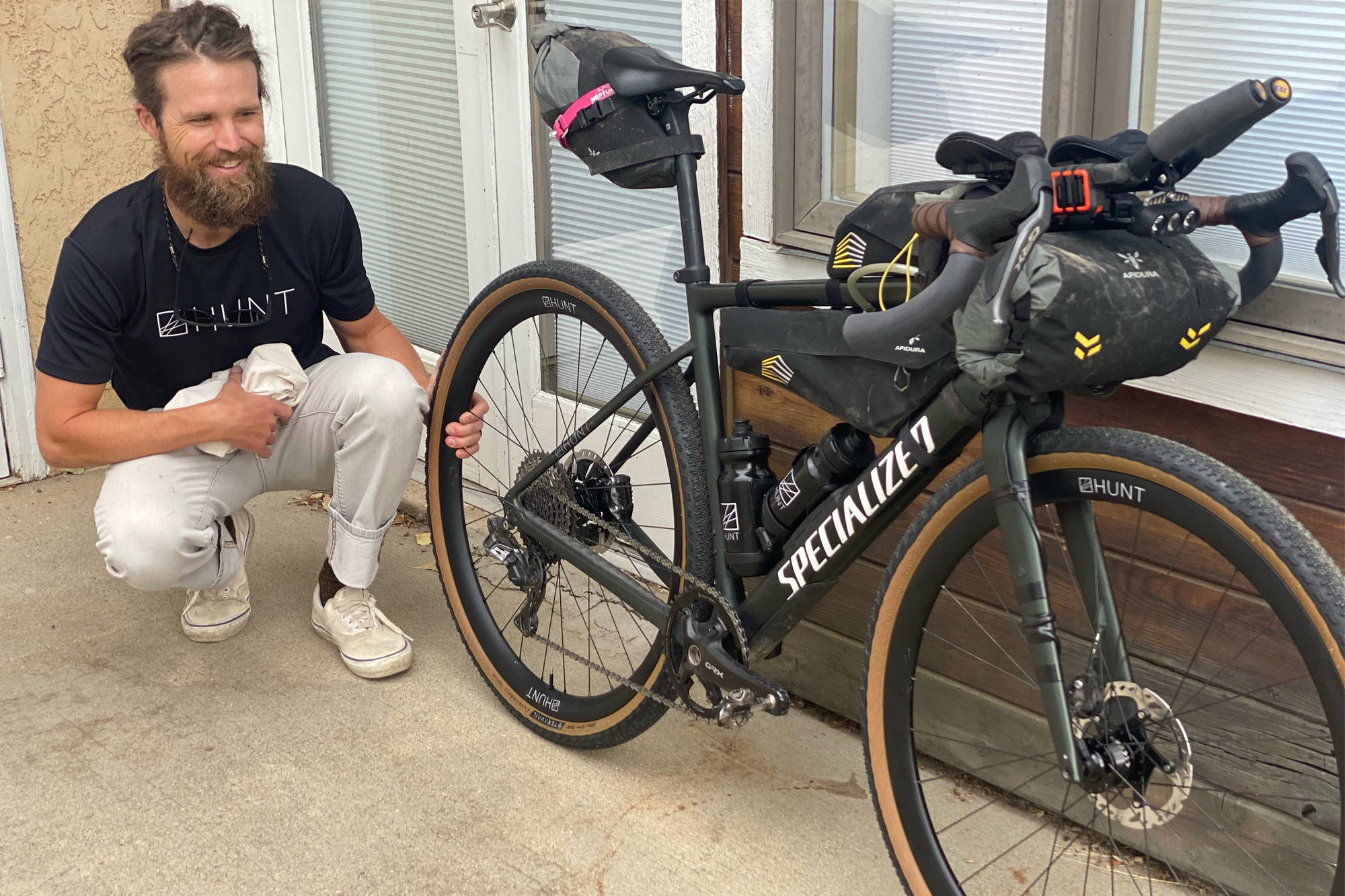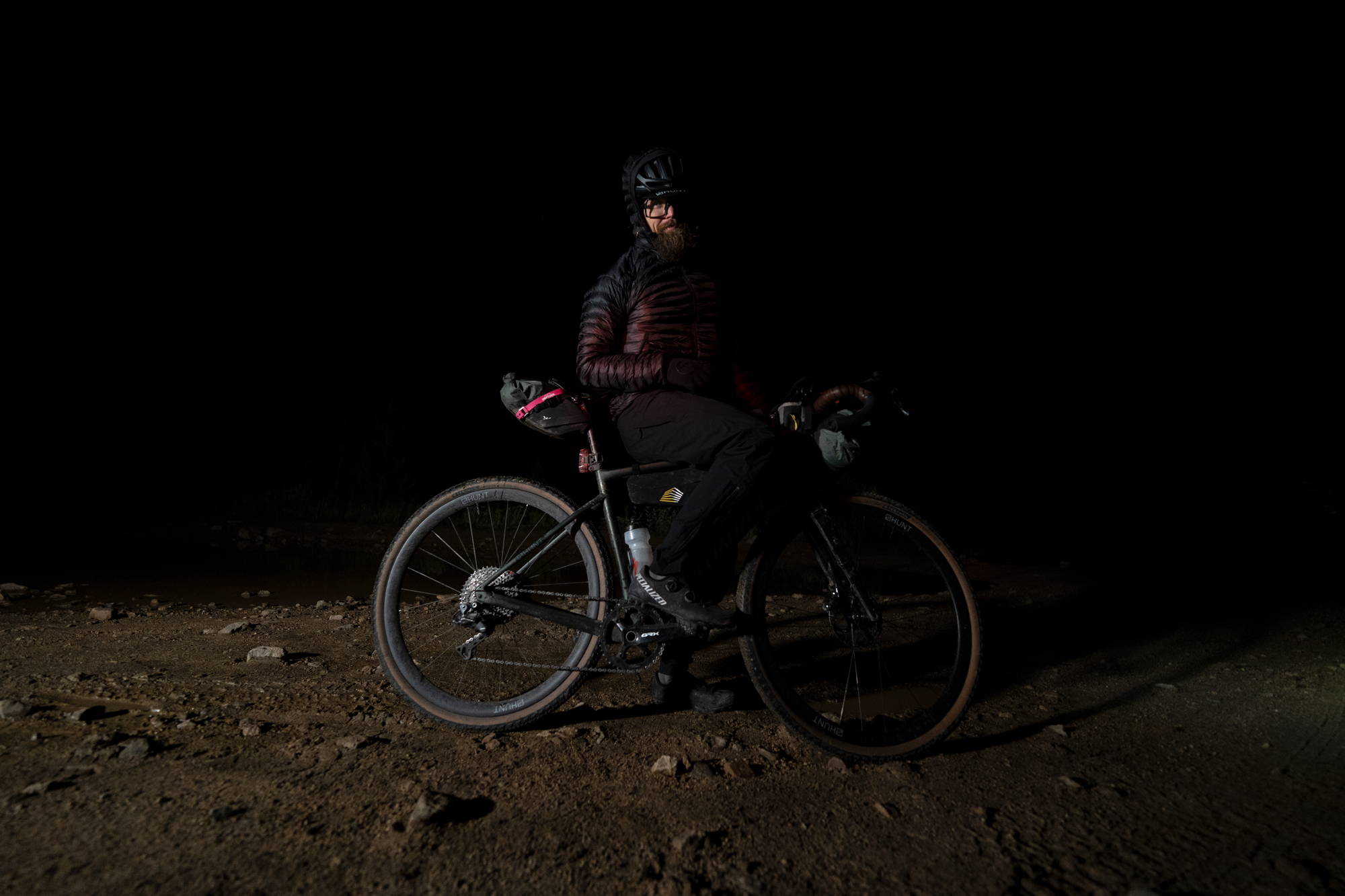 I just wanna be in the zone, riding at consistent speed and not get blown up at the start. Find a comfortable pace and stick with it. If people are blazing the start I wanna let em go and not flex on them and then roll up on them later in the day. My goal is to focus on sleep for 4hrs per night and have total down town including all stops and issues inside of 6hrs per 24hr period. "