October is a time for slapping on a mudguard, wrapping up warm, and perhaps a little Trick or Treating. It's also that time of year when some of the most talented frame makers from around the UK get together and show off their latest builds! Bespoked, has quickly become the goto destination for all things two-wheeled and handmade, and this year the event opened at Lee Valley Velo Park, just outside of London.
For three days, fans of unique bike builds were invited to the centre of the velodrome and appreciate the bikes on display, bikes not just from around the UK but also from Germany, Italy and even the U.S.
This year, the Hunt team headed to the show early on Friday morning to see what was on display and interview a couple of select frame makers who we had chosen to work with for Bespoked 2022.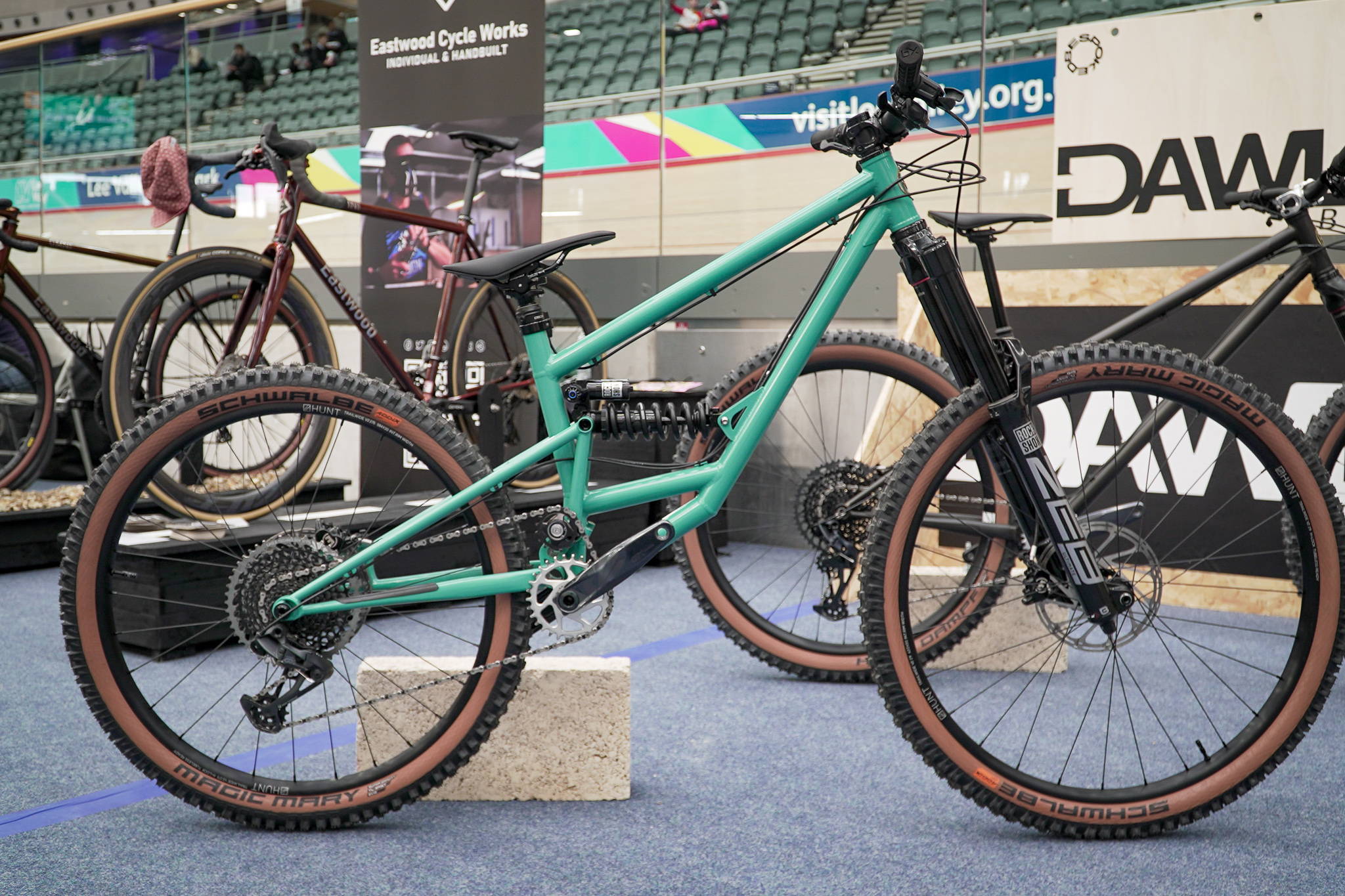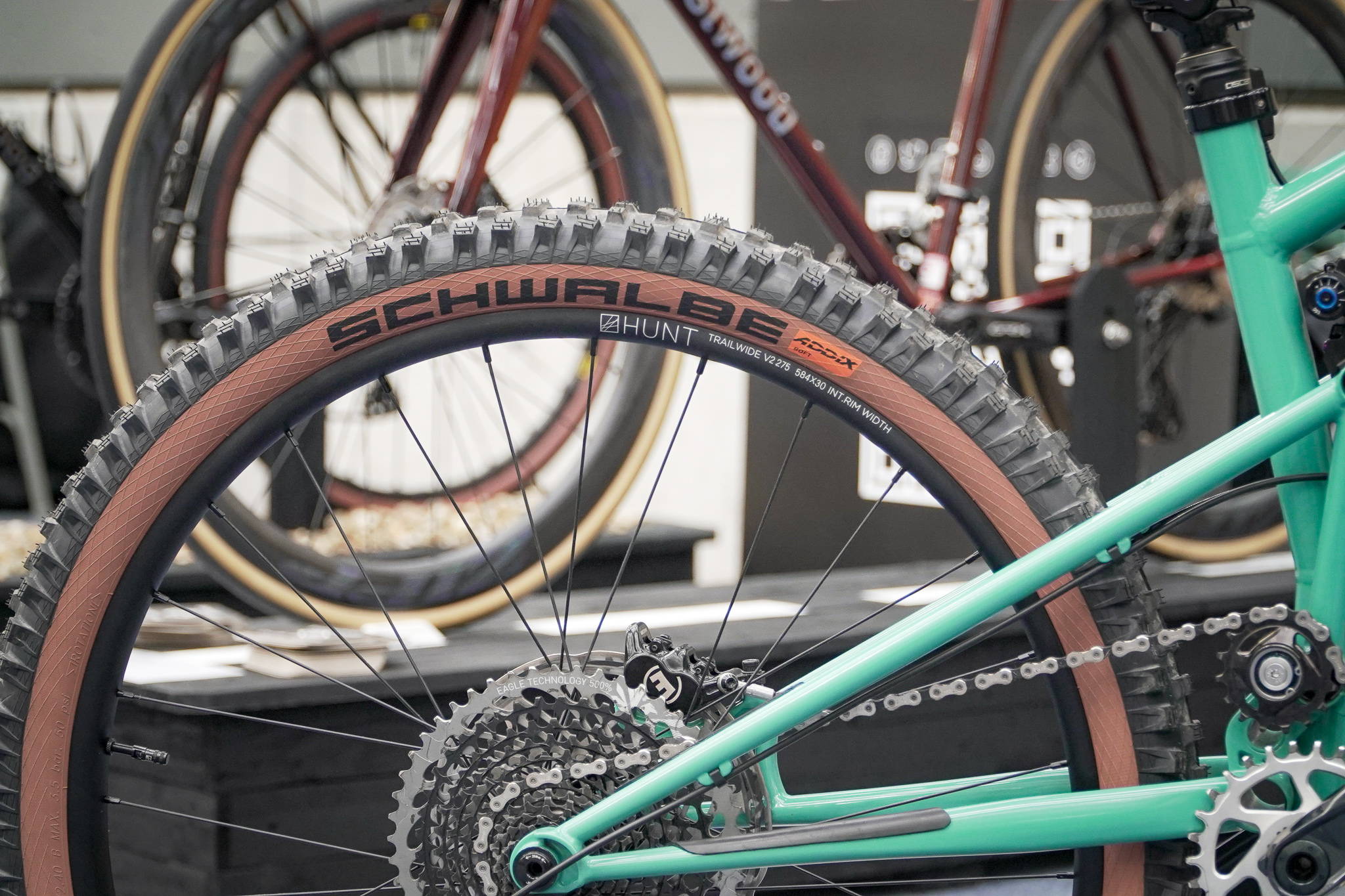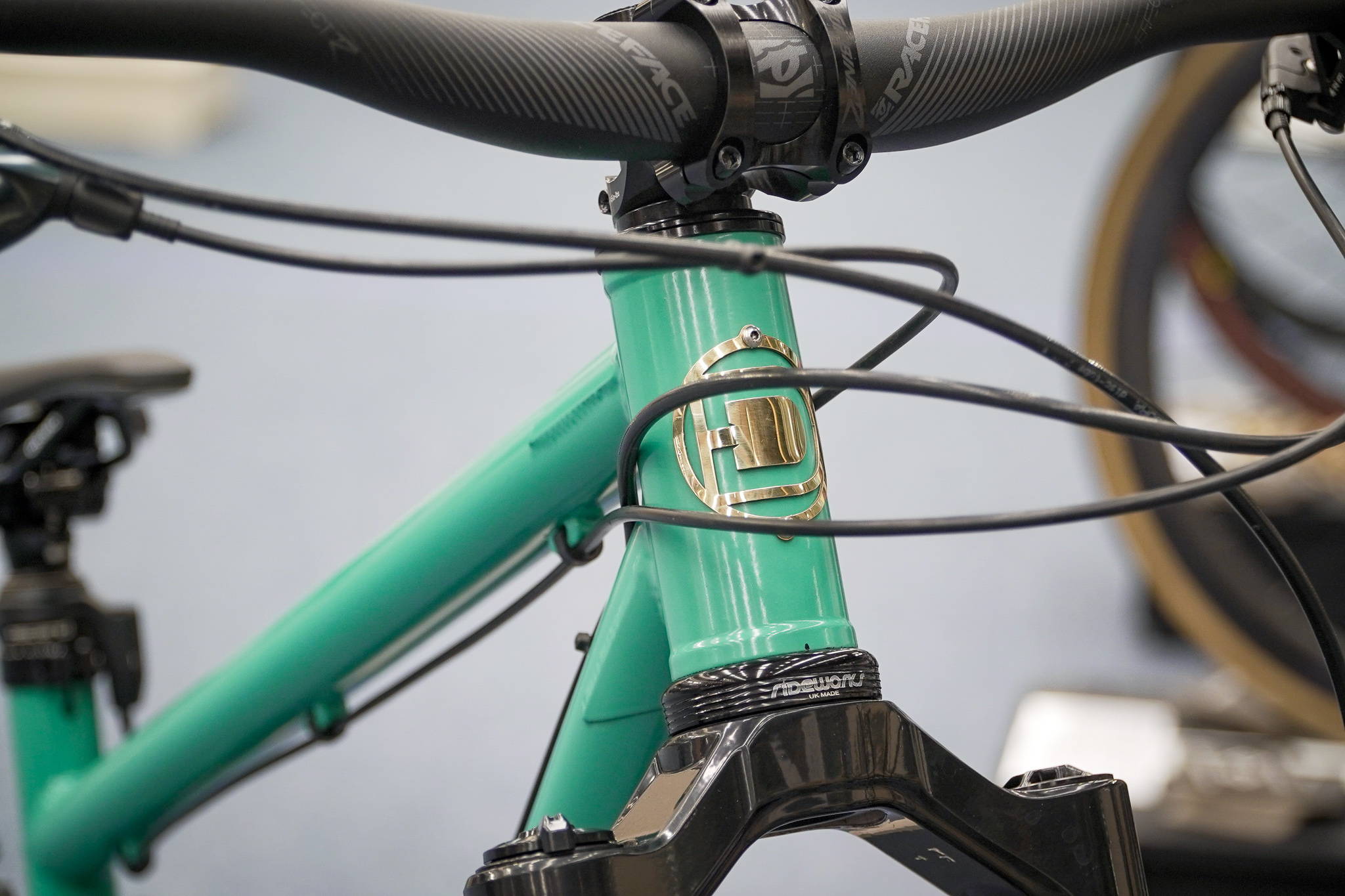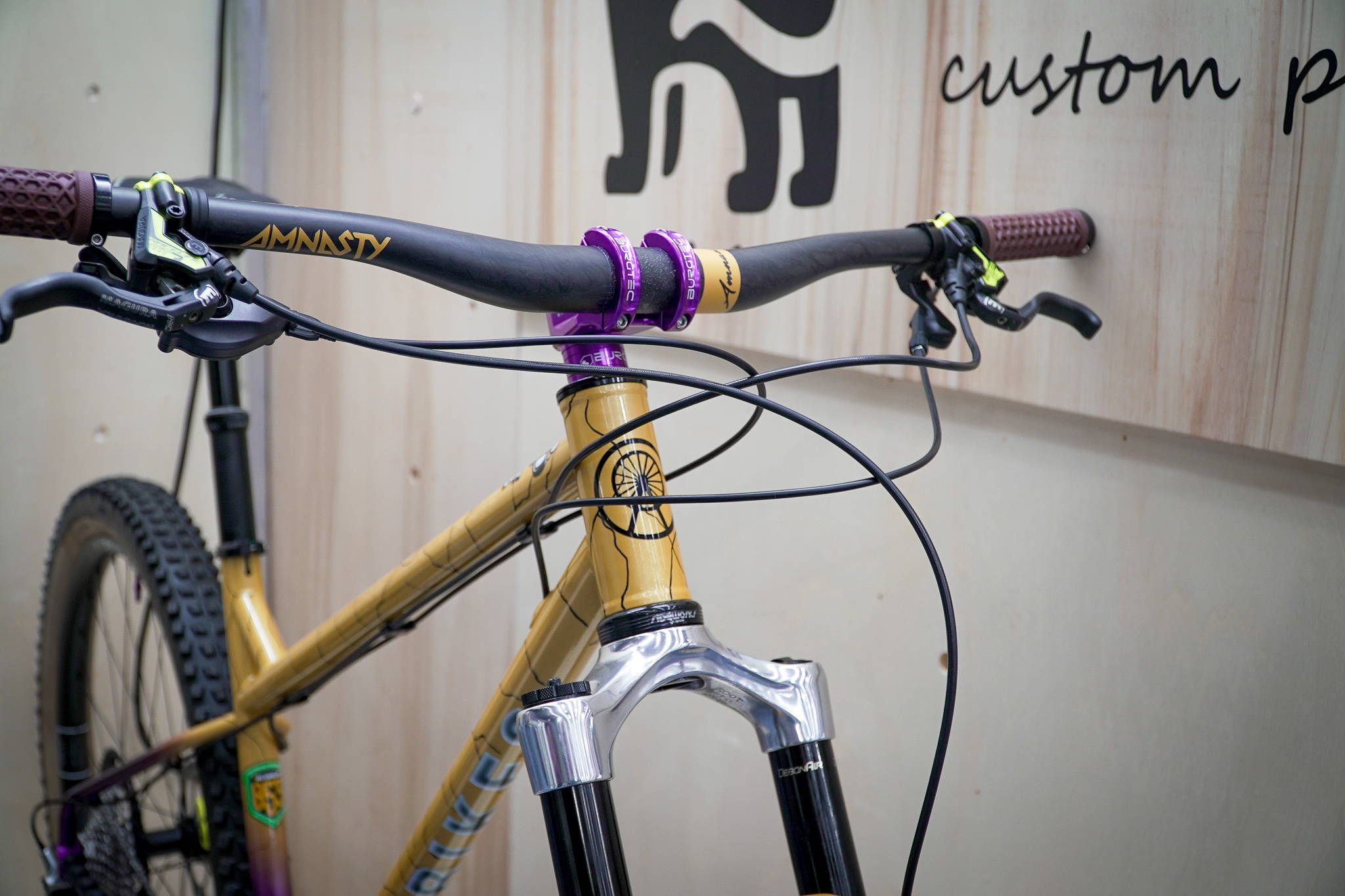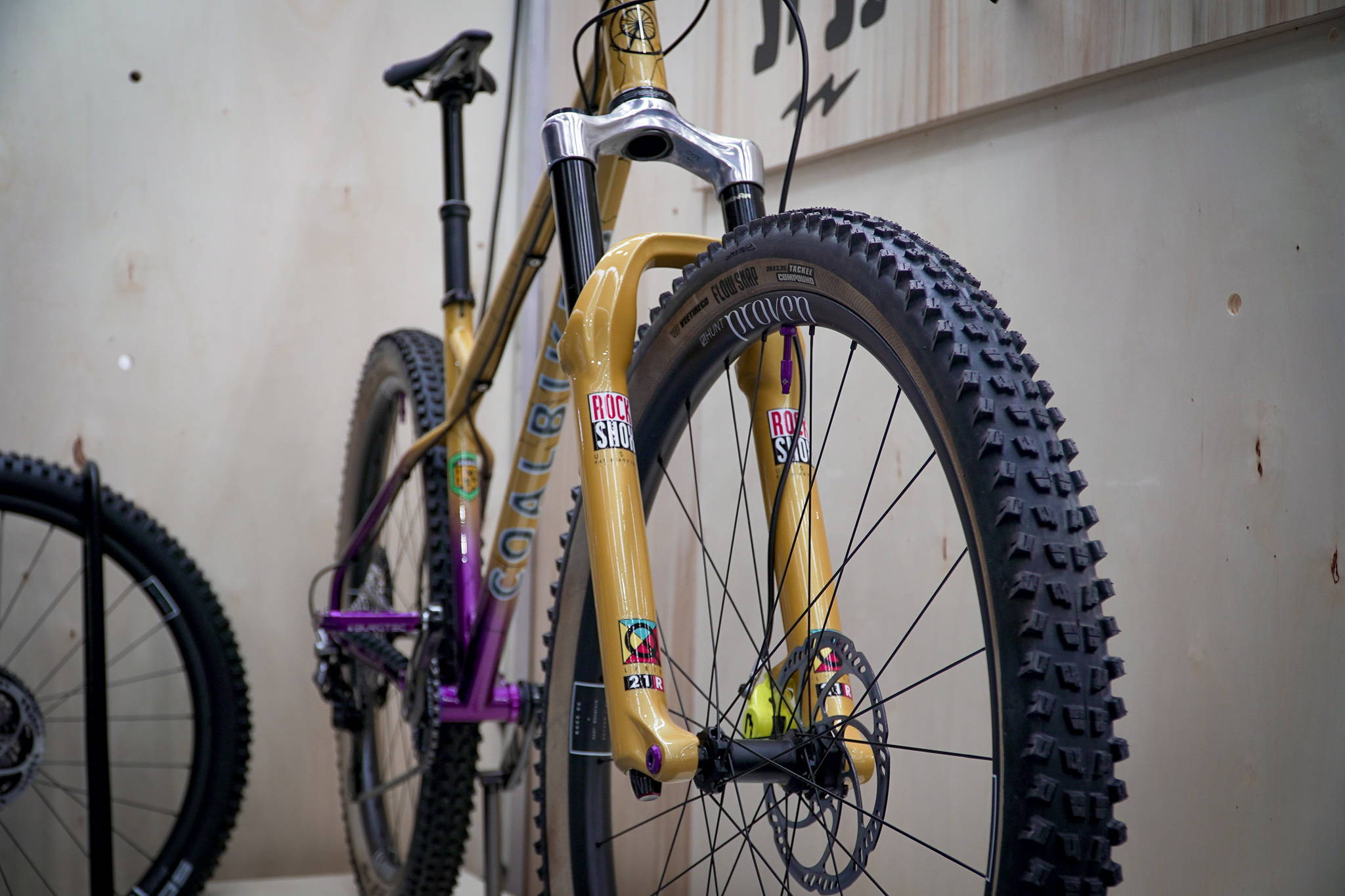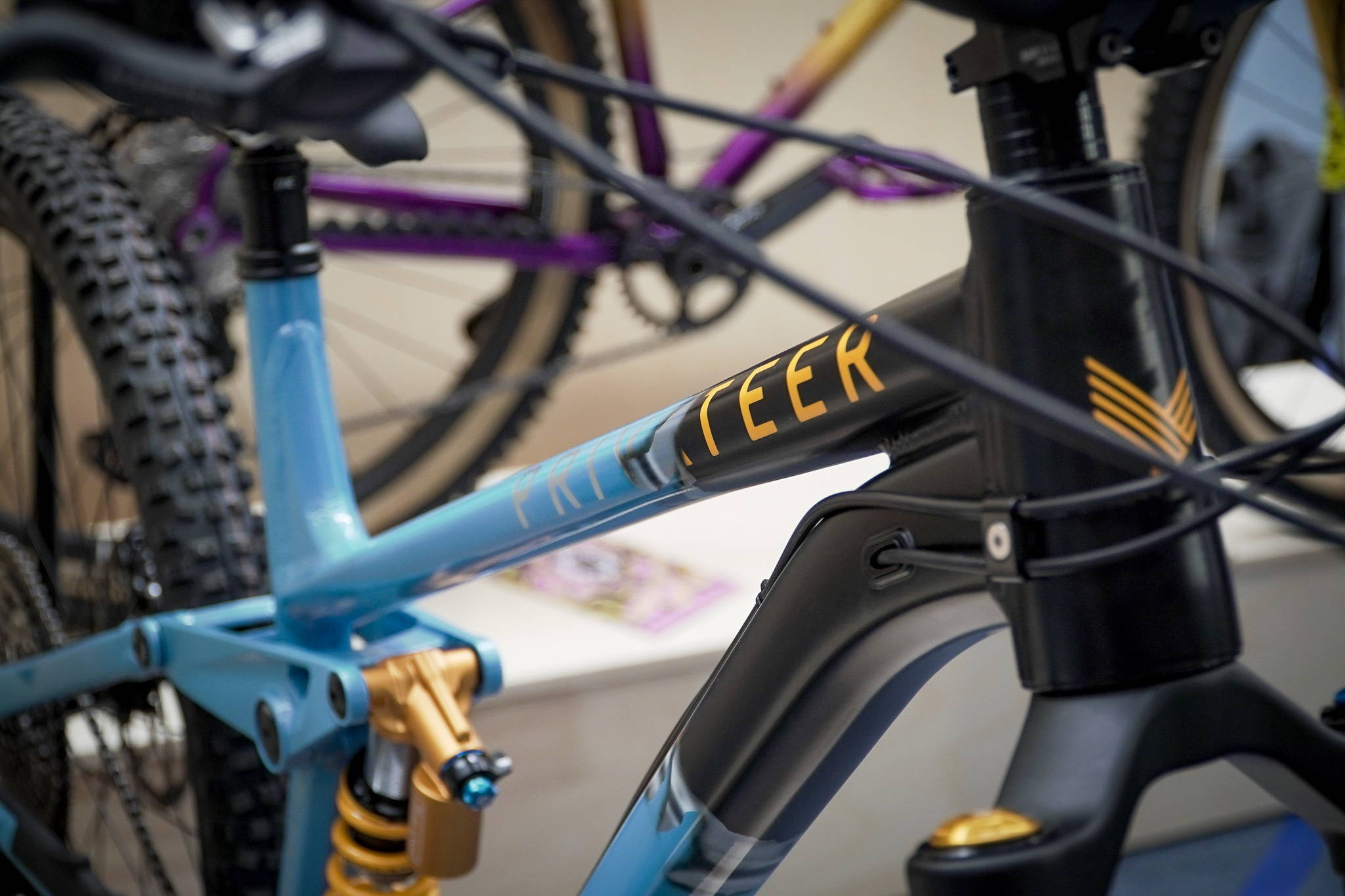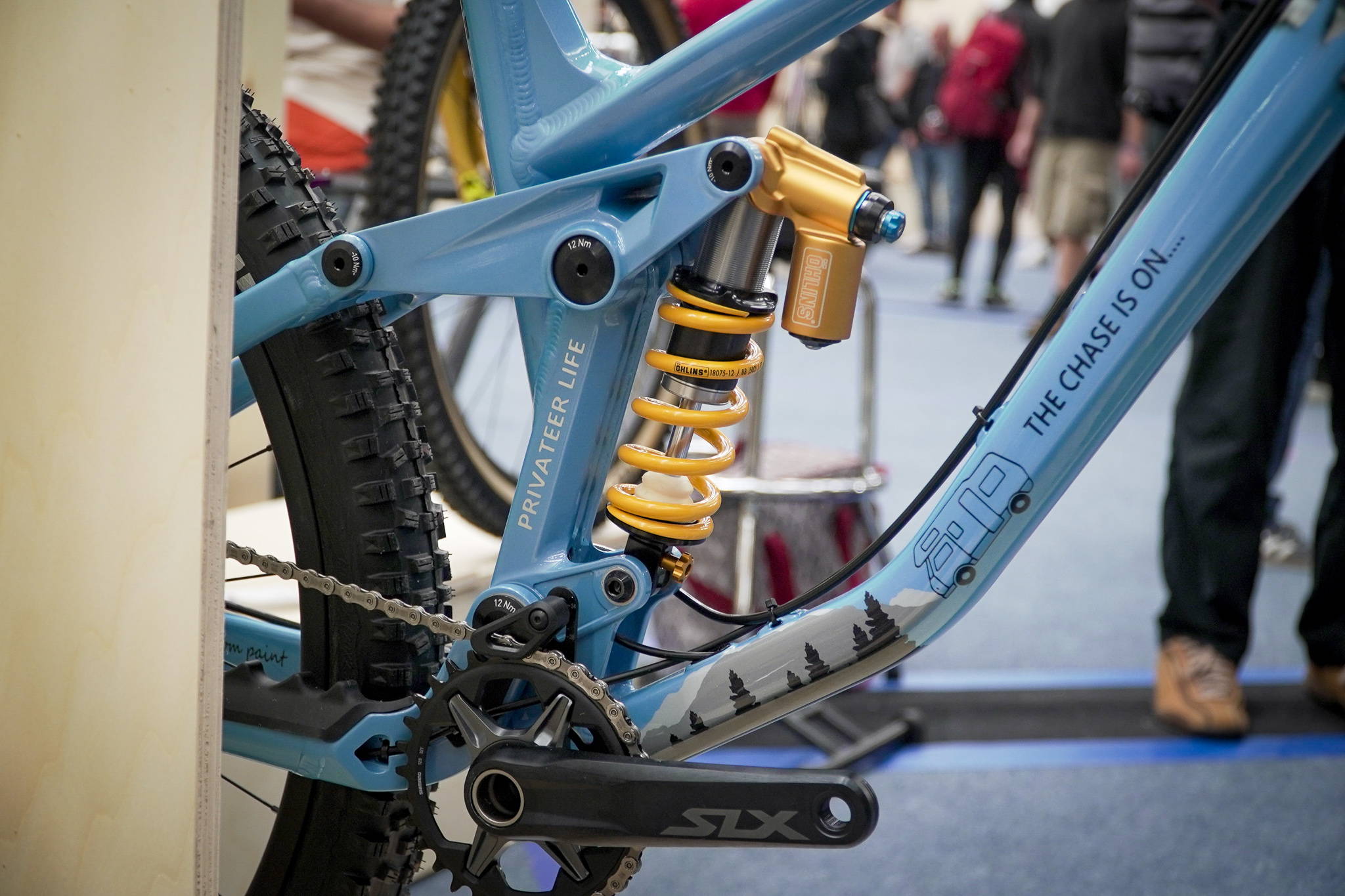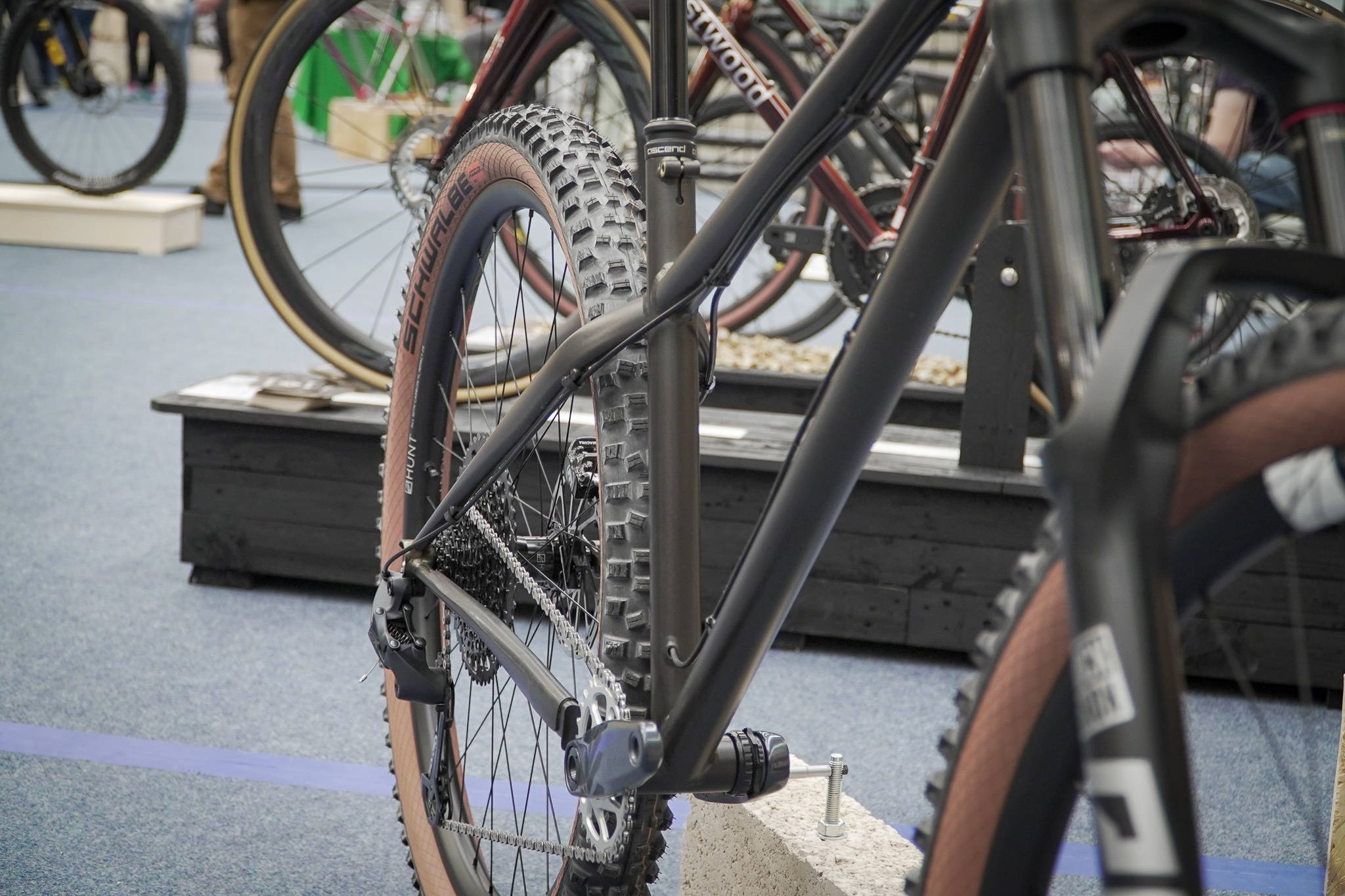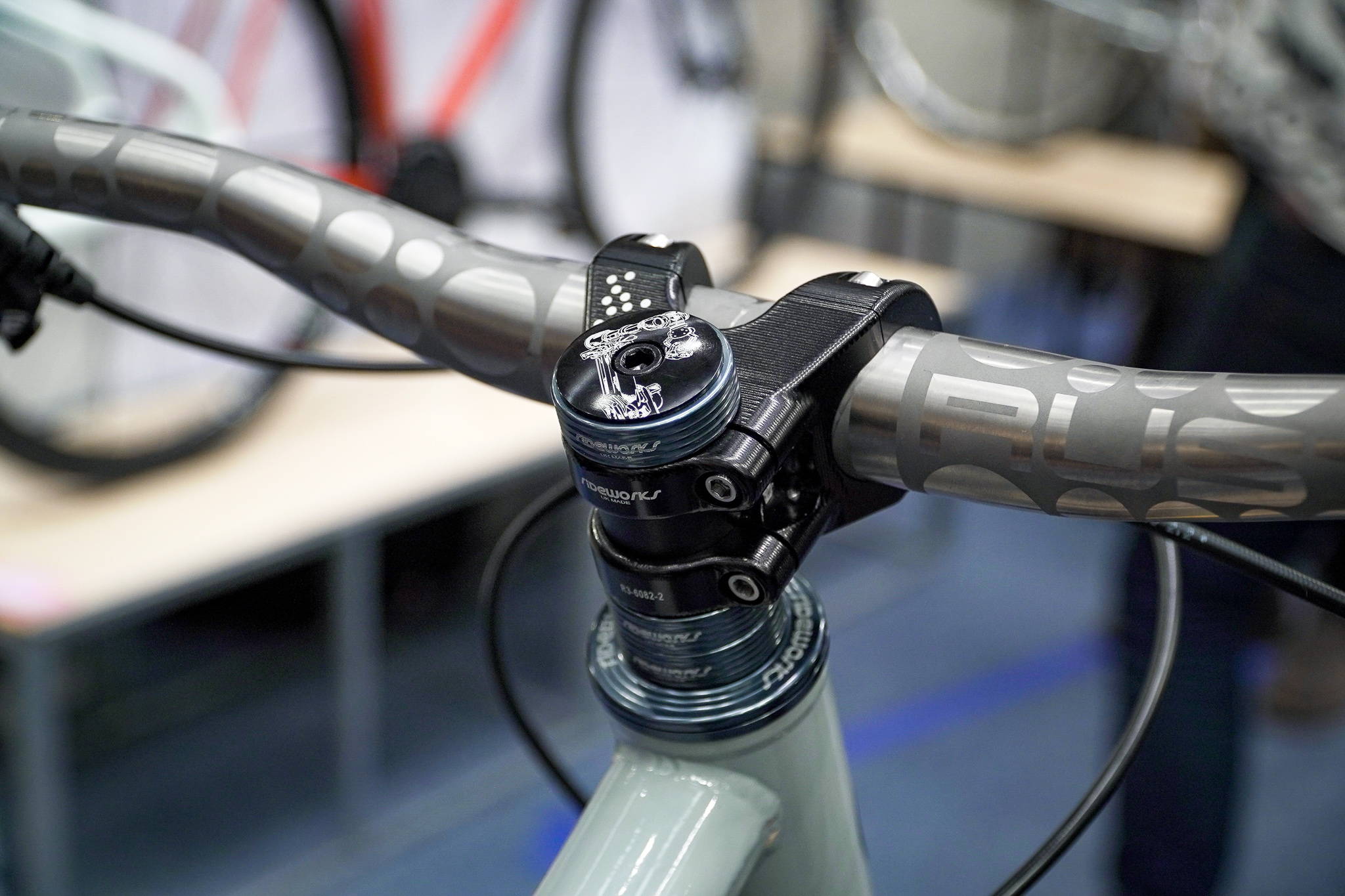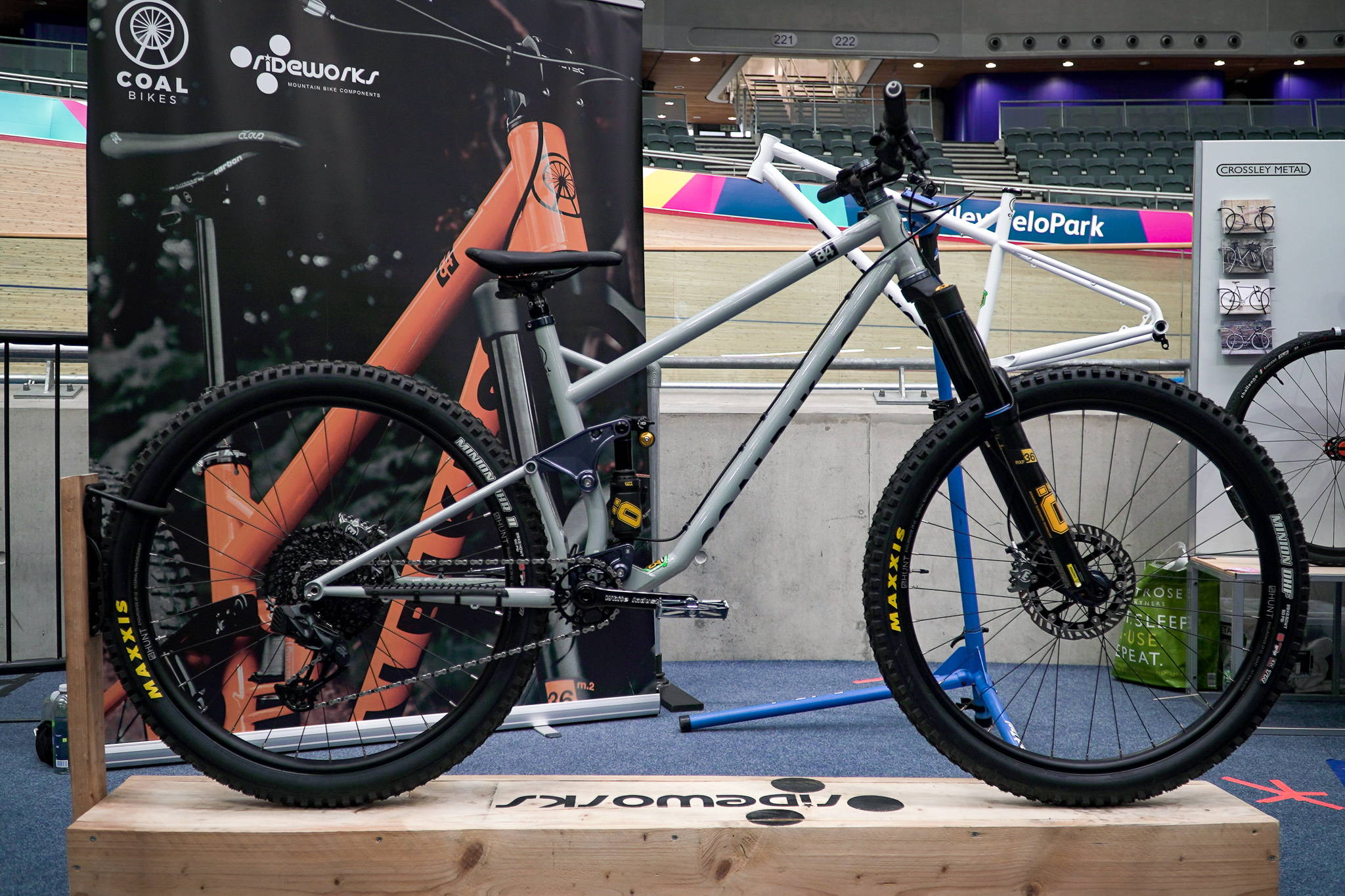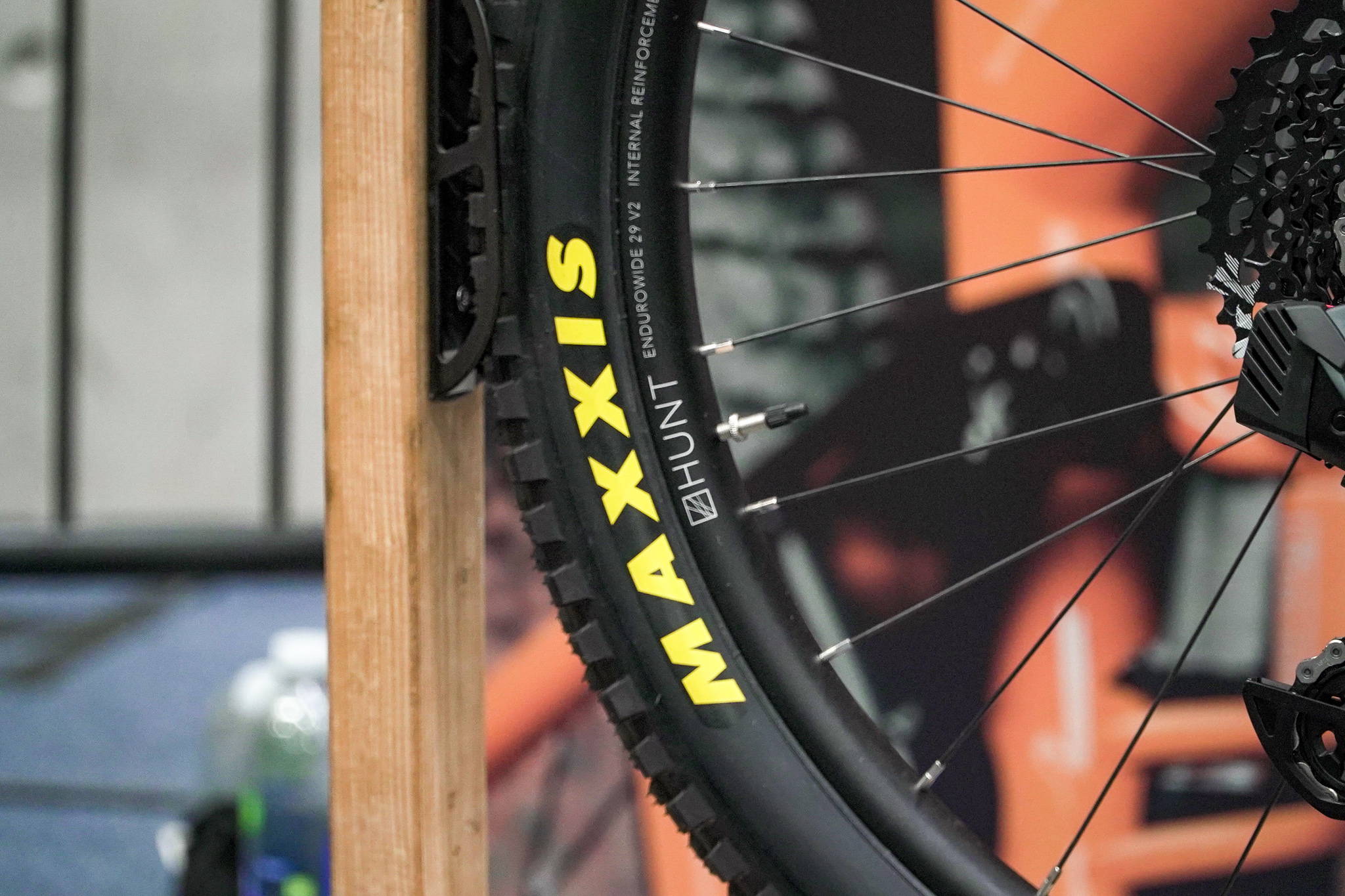 Black Cat Custom Paint specializes in unique custom paint for all types of bicycles, from alloy full-suspension frames to retro-inspired steel hardtails. For Bespoked 2022, Stu from Black Cat Customs took a steel Coal Pony hardtail and created the bike of his dreams;
"Like many of us who grew up with mountain bikes in the 90s, I remember so many cool bikes with great paint jobs, but unfortunately, having just a Saturday job to fund my passion for bikes, I had to make do with a florescent £99 Apollo. I always drooled over the GT range of bikes, though, and fast forward 25 years, I decided to use that love of the Zaskar and Karakoram to create something special for Bespoked. The base of the project is a Coal Pony steel hardtail which I painted with GT-inspired yellow front end fading into purple, which meant I could make use of a selection of matching anodized parts for the build. My paint features some hidden details and retro custom decals. I even stripped down a brand new pair of Lyrik forks, polished the crown and painted the lowers yellow to give them the same look as the RockShox Quadra forks I had always dreamed of owning. The rest of the build uses components I would have loved to have in the 90's too, including a full Shimano XTR drivetrain, bright yellow Magura brakes, and a pair of Hunt Proven Carbon Race XC wheels."
Alongside his steel hardtail, Stu also had a custom-painted Privateer 141 trail bike on display. Stu took inspiration from Dan Clark at the rider firm and painted the 141 up with a nod to privateer life and the Öhlins build that the bike is based around. The finishing touch is a pair of our Hunt Proven Carbon Race Enduro wheels.
The company behind the steel hardtail above, is also responsible for this, the steel Coal 84 full suspension bike. This show bike is actually owned by the owner of RideWorks, a UK based manufacturer who produces the CNC machined links for the twin link suspension, headset, pedals and more.
Painted in a subtle Porsche grey (by Stu from Black Cat Custom Paint) the Coal 84 is completely handmade in Nottinghamshire using a mixture of Reynolds 854 heat-treated tubing and 4130 aerospace tubing. The TLFS (Twin Linkage Floating Suspension) uses 6082 series CNC machined links from RideWorks in Coventry and ensures the 84 has between 160-170mm of rear wheel travel (depending on the position of the flip chip). In addition to changing suspension travel, the flip chip also gives riders the option to run a full 29er or mullet wheelset; this example happens to be built around a pair of HUNT 29in Enduro Wide V2 wheels.
Other technical details include Boost rear axle spacing, room for 200mm rotors, 2.6in tyre clearance, external cable routing, an integrated dropper port, and a bottle mount in all frame sizes. Coal bikes are available as a frame only or as a complete build using, Öhlins, SRAM, Rockshox, Shimano, Deity and Magura parts.
Thom Dawley wanted a hardtail that met his criteria, but this meant building something of his own design. The result was the Eponym steel hardtail, a design that kicked off Dawley Bikes and remained in their range to this day with a largely unchanged geometry.
"The Eponym is the first frame I designed. It's remained largely unchanged since I first scribbled the geometry down in the back of a notebook several years ago. The success of the first frame to feature that geometry spawned Dawley Bikes. Since it was originally built for myself, not for the market, the frame didn't have a name. And because I didn't like the idea of giving it a name, I chose to name it after itself, so… it still has no name. That's about as artsy as I get. I'm usually very pragmatic and logical with things!
I had been designing the Eponym ever since I started riding. I grew up riding trials, and trials riders know geometry. But, back then, we didn't have a heap of good bikes to choose from, and we taught ourselves how geometry worked by modifying and even making our own bikes as time went on, which translated into my BMX and mountain bikes. So I started to wonder if I could build a hardtail that handled better without having to modify somebody else's, and eventually, I answered the question with the Eponym.
My focus is to create bikes that become an extension of the rider. Therefore, my geometry theory is based on real-world testing first and foremost."
The latest bike from Thom, the Activist, was sitting at the front of the Dawley Bike stand at Bespoked show. Having already designed his hard-hitting hardtails, Thom didn't see the need for a short travel bike, so he decided to build a park bike suitable for holidays in the Alps and hucking new likes with his mates in the local woods. With between 172-180mm of rear wheel travel and up to 190mm up front, the Activist is undoubtedly aimed at going big.
Now for something a little different. A quick search of the Fish Fabrications website shows that bikes are not the only thing this custom builder works on, but it most certainly their two-wheeled creations which caught our eye at Bespoked.
Rolling on a pair of Hunt XC Wide wheels, this discipline-blurring bike would look just as at home on the trail as it would commuting to work. Built around slender steel tubes, the standout feature of the Fish Fabrications bike is the removable alloy seat mast.
"This bike was initially inspired by the PACE RC500 bike from the 90's with the removable seat mast and thinking about WHY do that...? On top of it looking incredible (in my opinion) I realised that a modular or adjustable seat mast has lots of benefits with only few downsides. The opportunity to change seat masts (or even my new adjustable version) gives scope for fork changes and all kinds of playing around with position... There are some seatposts that allow for wider range of positions, but that didn't get me excited like the bikes from PACE or the Softride beam seat, so I just had to make my own version."