HUNT Beyond:
Year in Review 2022

It's been a busy year for our eclectic mix of HUNT Beyond riders. Some have been pushing as hard and fast as they could at events on the ultra-calendar, while others are much happier taking their time and enjoying the scenery as they pass through.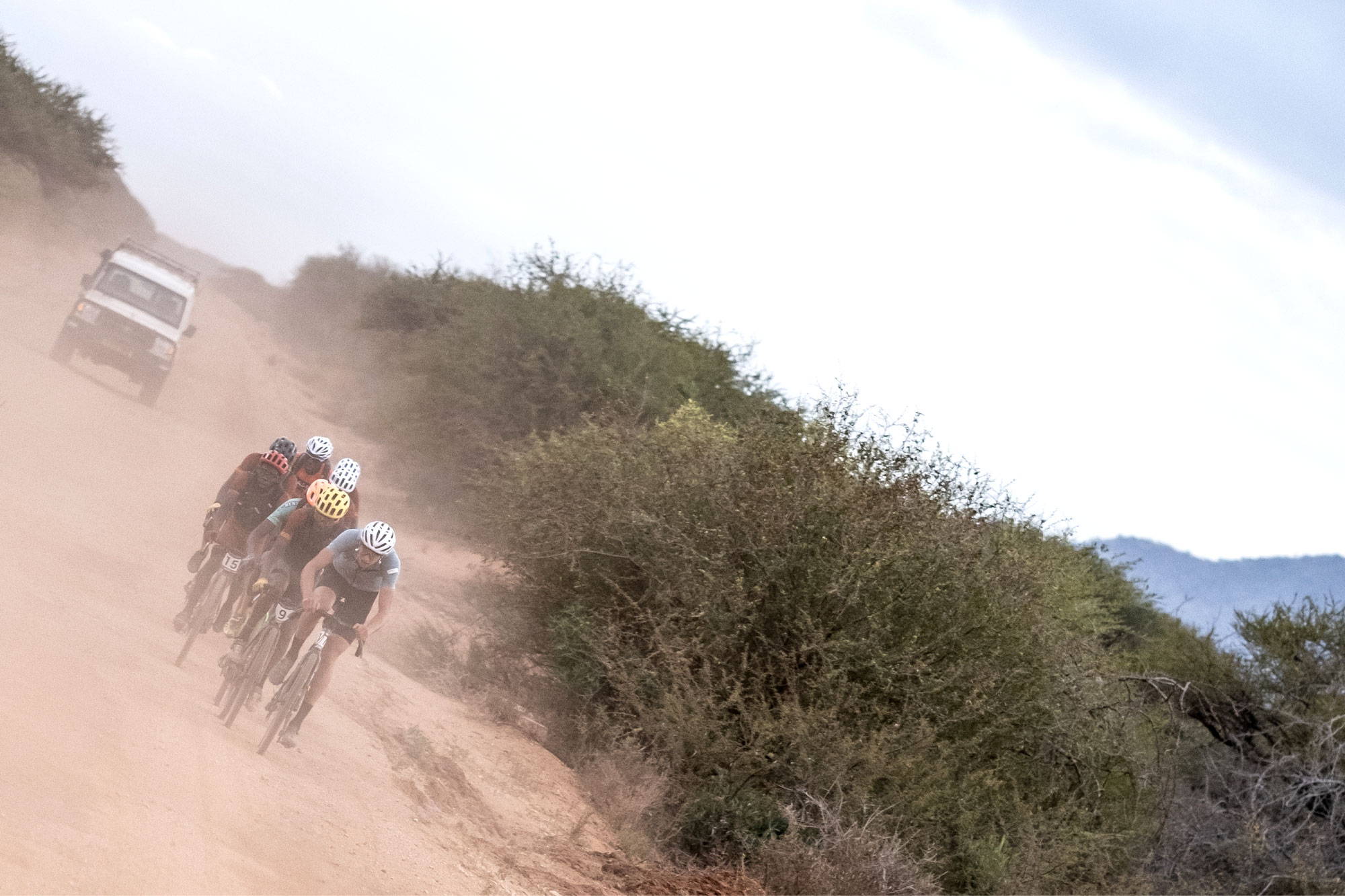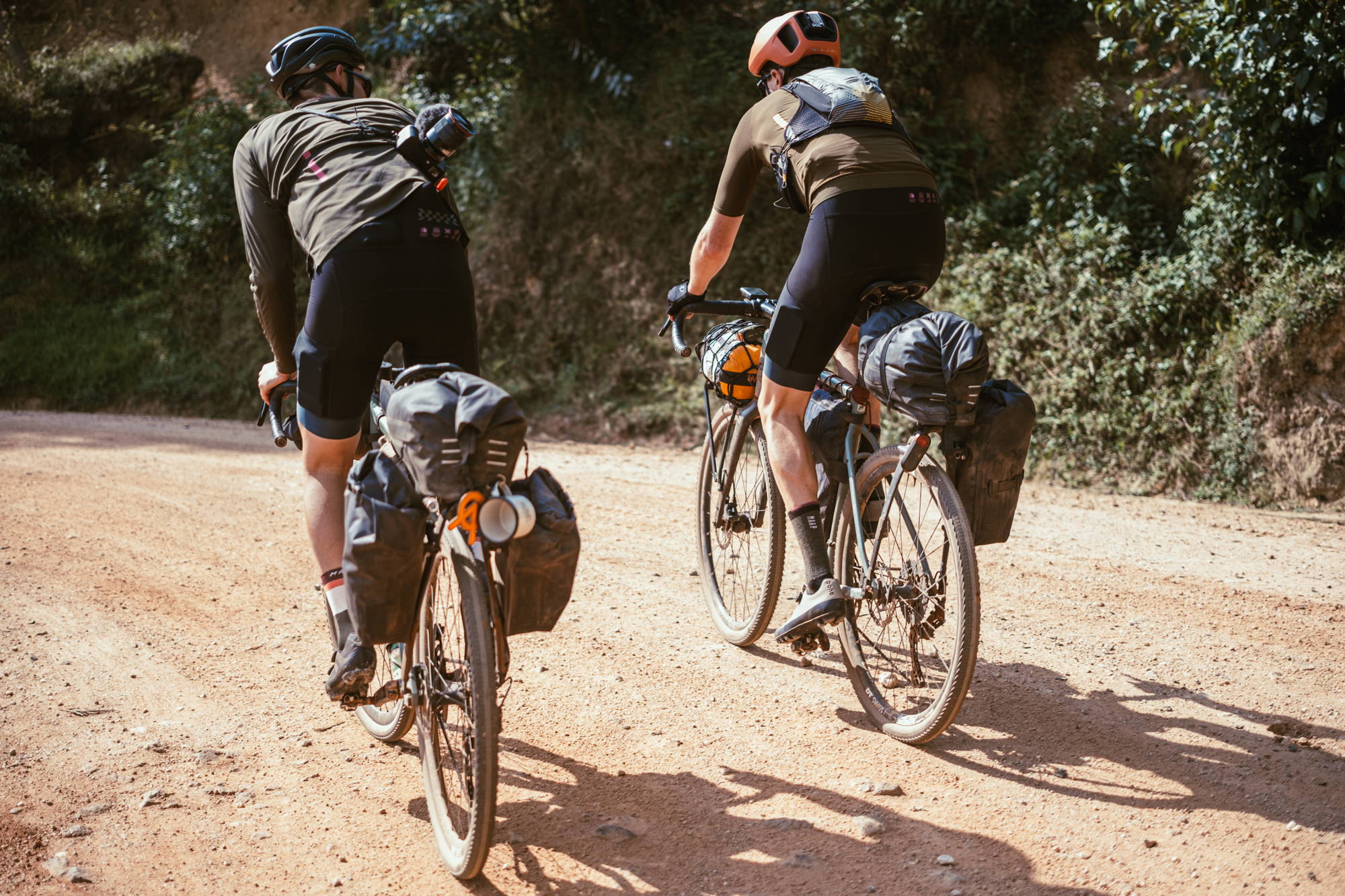 The 1000km Race Around Rwanda was the starting point to the year for Rich Rothwell and Josh Ibbett. Finishing 4th and 5th in the event was a solid result, however, experiencing a new culture and country proved to be the real draw. 
"Rwanda was stunningly beautiful. The racing was hard but friendly. However, the most lasting impression was that of an incredible and unique society. Humans living and working incredibly closely with the land. An incredibly friendly country where you are never far away from a smile and a wave. I loved it." – Rich Rothwell 
Aside from the racing, Hunt Beyond have also begun supporting the Rwanda Beyond project with wheels and expenses to give aspiring Rwandan riders the opportunity to travel abroad to race. Visa problems curtailed planned trips in 2022, but there are plans to bring the Rwandans to Europe in the first half of 2023. 
Closer to home, Angus Young took an early season victory at the Dales Divide bikepacking event in the North of England. Essentially a coast to coast and back route through the hills, it's considered a great warmup for the Highland Trail Race a few months later. 
"Dales Divide is a 600km route that sits on the fence as to whether you are better off on a gravel or MTB. I opted for an MTB as it gave me the chance to try out my setup for later in the season. Going into the race I had a plan to start steady and try to get faster throughout the race. In reality you always slow down to some extent, but it paid off and despite arriving at the halfway point in third I was able to keep up a decent tempo and arrive at the finish with a new FKT of a whisker under 36 hours." – Angus Young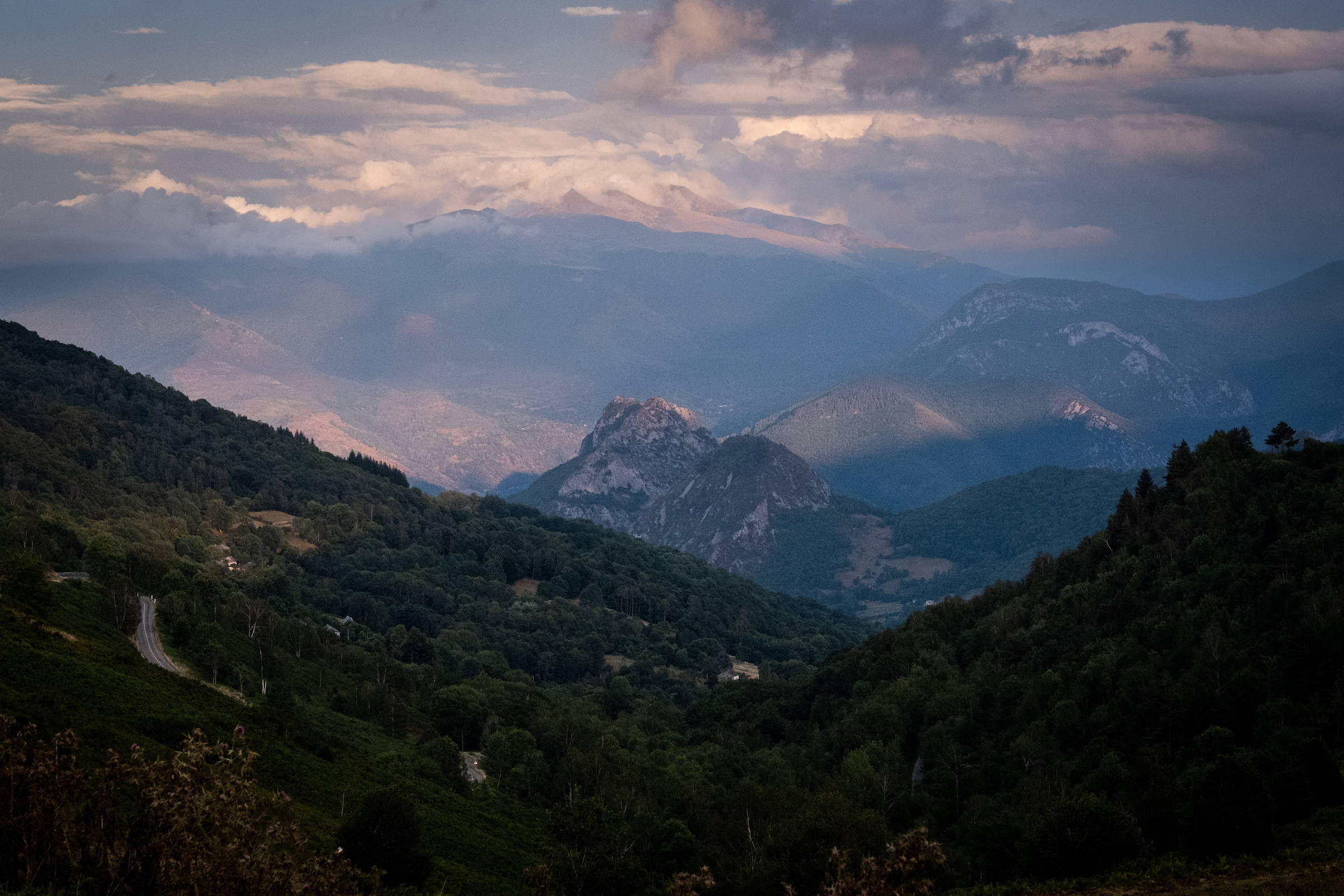 Angus, alongside Rich Rothwell then took on the legendary Highland Trail 550 race in the far North of Scotland. It's a brute of a ride, often with wet conditions and always with a healthy chunk of hike-a-bike. Unfortunately, both Angus and Rich suffered illness and bad luck, with Angus limping home with a chest infection and Rich suffering a broken leg and ribs after a first day crash. However, the real star of the show was fellow Beyond rider Gail Brown, who managed to win the women's race at her first attempt. 
"My preconceptions of the route were right, it was remote, technical and unforgiving. But when you approach something like that with the right mindset, those things become intriguing rather than so intimidating. My lack of expectation at the beginning of the race really got me off to a good start. I wasn't focussed on targets or timings. I had an awareness of when food was available at resupplies but apart from that I was just happy to pedal, eat, chatter away to other people. No expectations mean no 'falling behind', you are instead, exactly where you're meant to be."- Gail Brown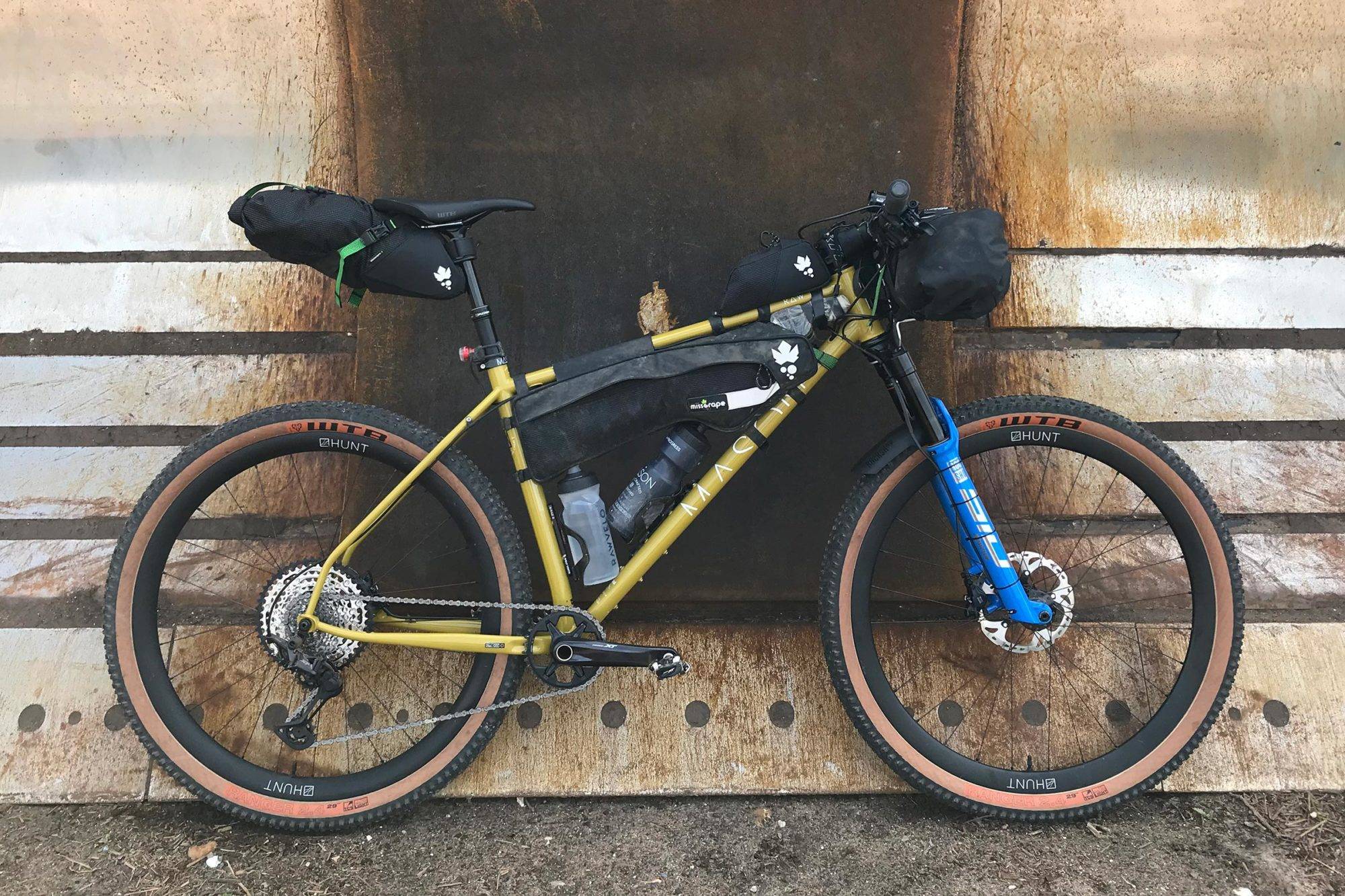 On the smoother side of the surface spectrum Lisa Pfeiffer took part in the Mittelgebirge Classique, a 1100km Road Ultra straddling the River Rhine in Germany and France. 
'The inaugural edition of Mittelgebirgeclassique was my race highlight this year. A beautiful route, kind people and a bit of suffering on steep climbs – what could be a better mix' – Lisa Pfeifer
The Tour Divide is the classic bikepacking ultra race, starting in Banff Canada and traversing the Rocky Mountains all the way down the border with Mexico. Beyond rider Sofiane Sehili and Josh Ibbett lined up at the start in June. Josh made it halfway before being forced to scratch due to illness. Sofiane battled some of the worst conditions the race has ever seen to take the win at his 3rd attempt. 
"After dreaming of it for 8 years, I finally was able to put my name on the very short list of TD winners. It turned out to be a roller coaster of a race. On one hand I was happy to lead from day one to the finish. On the other hand, pretty much every day I struggled to make progress. First because of the snow, then because of the wind and finally because of the rain and mud. Now I'm just happy it's done and honestly, I don't think I'll ever go back." – Sofiane Sehili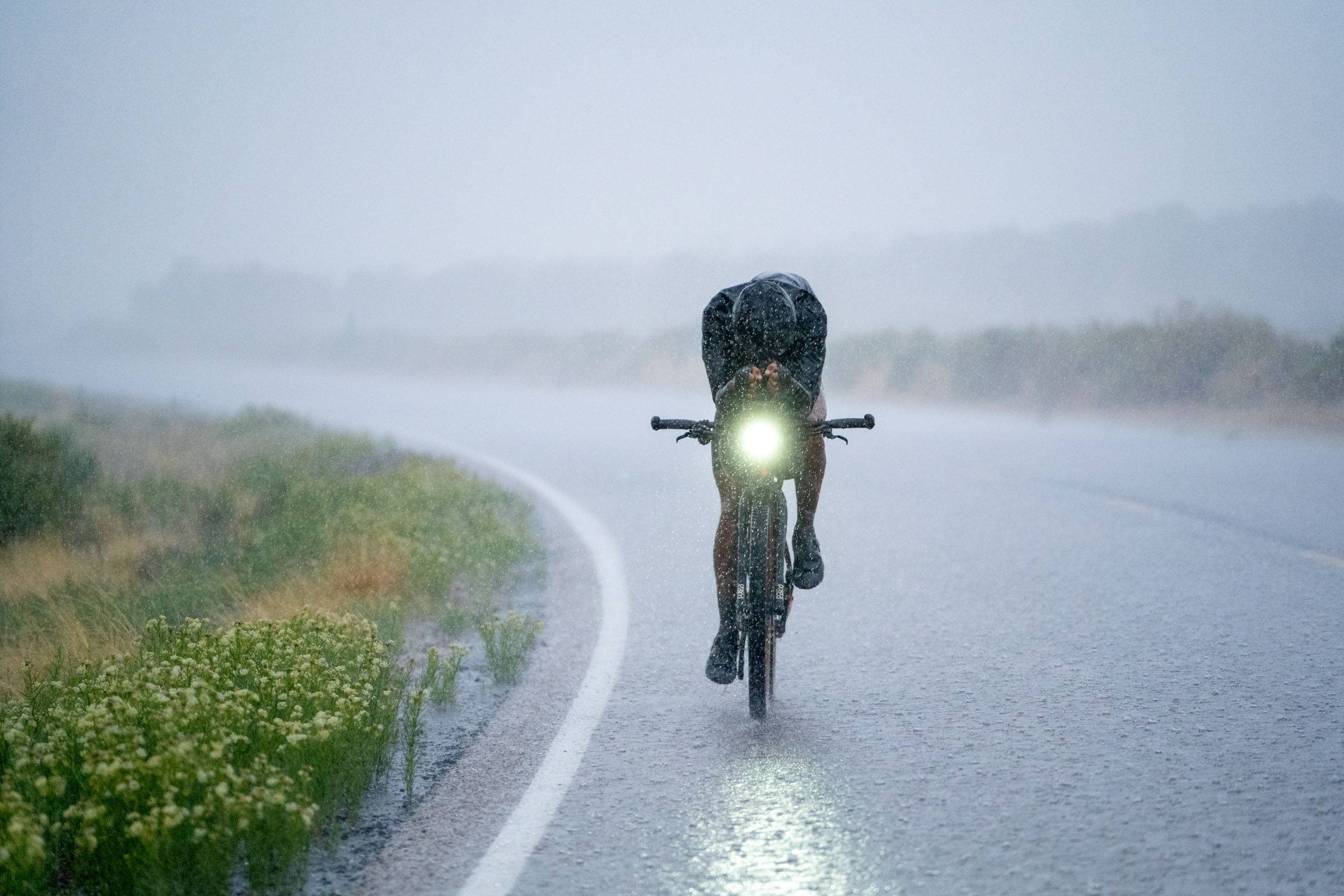 Hot on the heels of his victory at Tour Divide, Sofiane returned to Kyrgzstan to take on the almost impossible task of defending his 2021 title at the Silk Road Mountain. 
"Taking part and winning the Silk Road Mountain Race for the second time in a row was very special. It's hard to pinpoint exactly what makes Kyrgyzstan so amazing, but there's very few places like it in the world, if any. The SRMR is an adventure of such magnitude that it's bound to stay with you forever. The scale of the landscapes and the sheer emptiness and remoteness that you end up traveling is like nothing else in the world of bikepacking."- Sofiane 
Back-to-back wins at both the Tour Divide and Silk Road Mountain race was in incredible feat from Sofiane and one which will be very hard to match.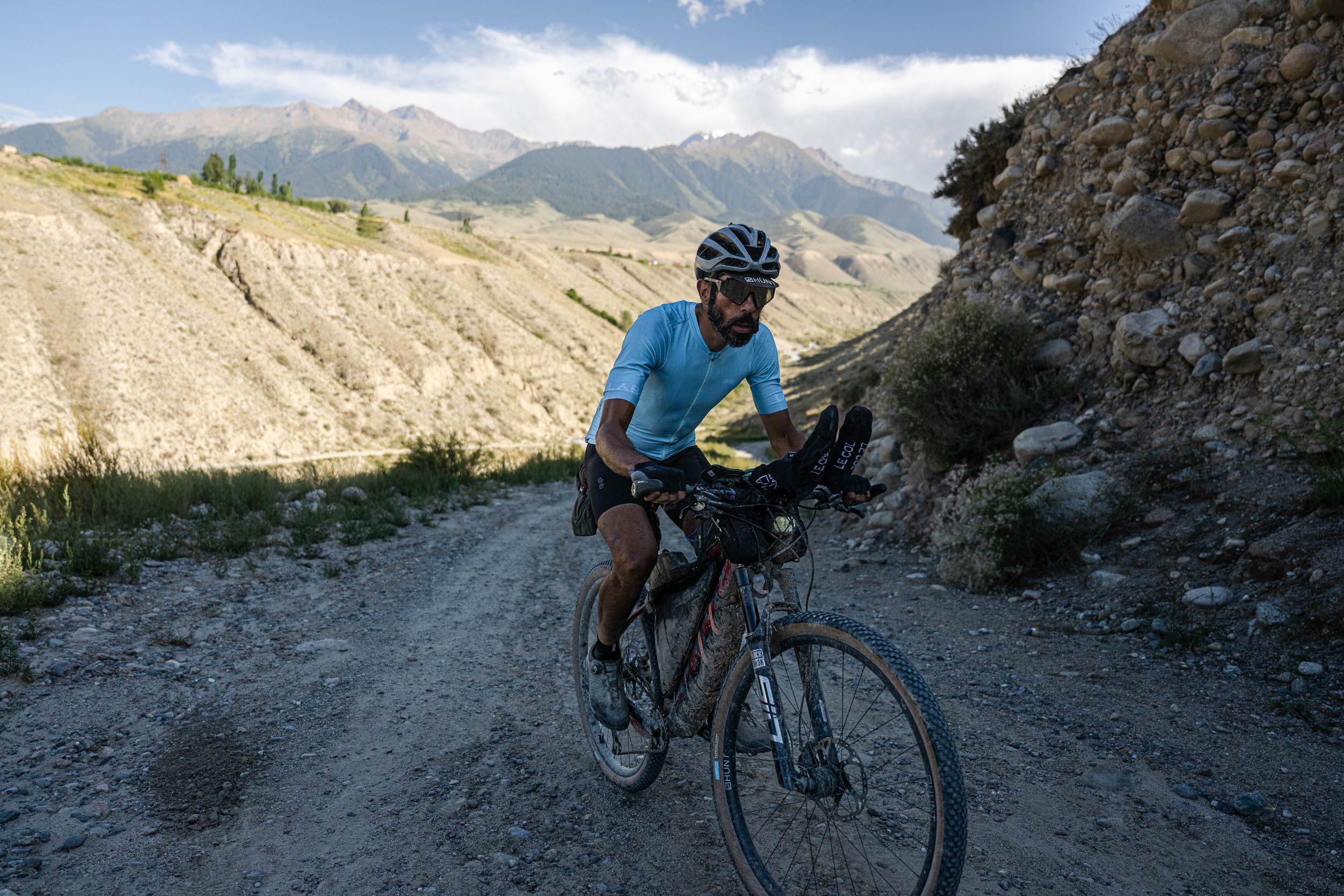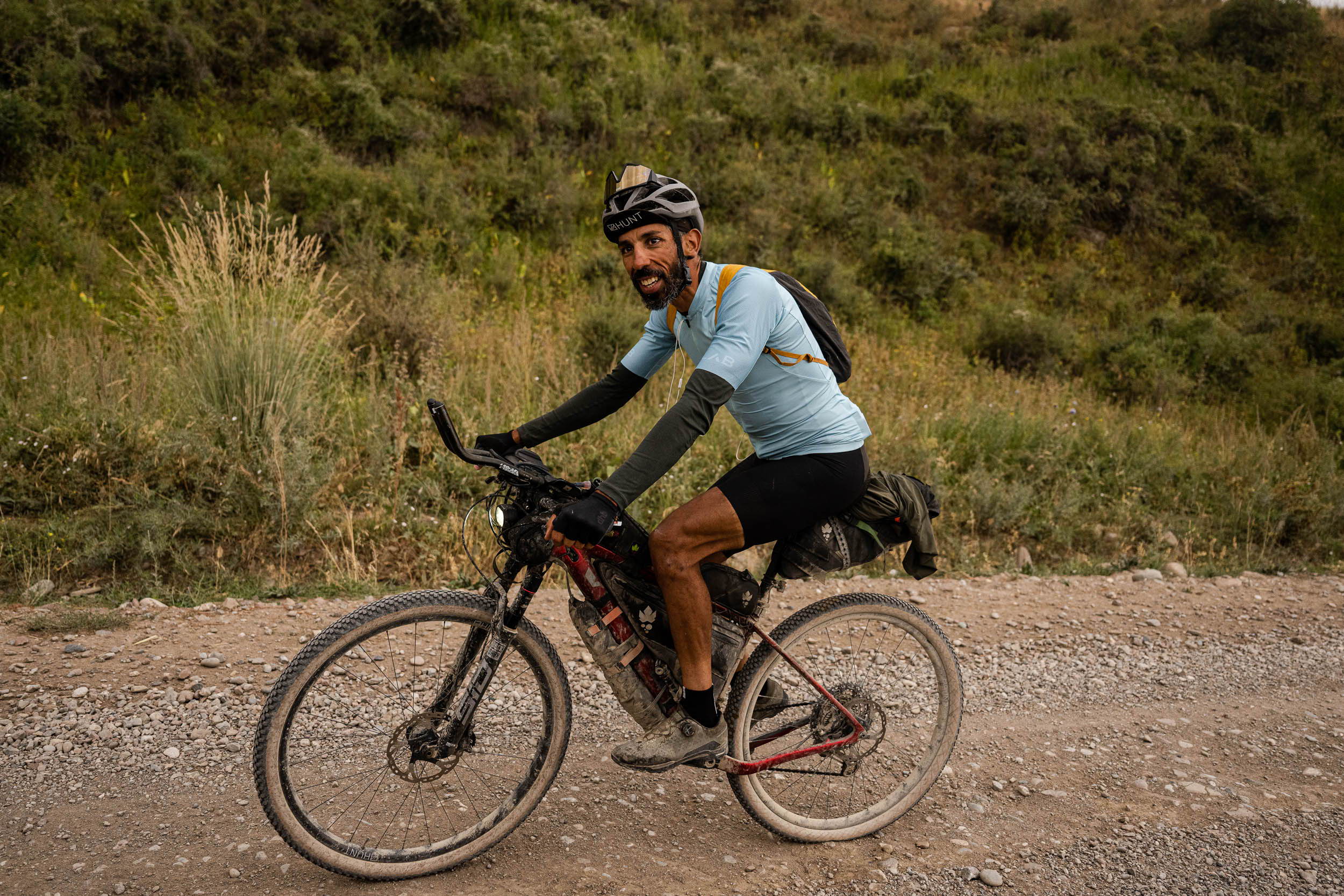 One of the longer rides of 2022 was completed by Angus. 
"Perhaps my most ambitious project of the year was the European Divide Trail. A 7800km route that was put together by Andy Cox that spans the length of the continent. Without going into too much detail it was a long way and not without mishaps, but when I arrived in southwest Portugal after 32days and 8 hours I couldn't have asked for more. Hopefully this time will act as a benchmark which will be improved on over the years to come." – Angus Young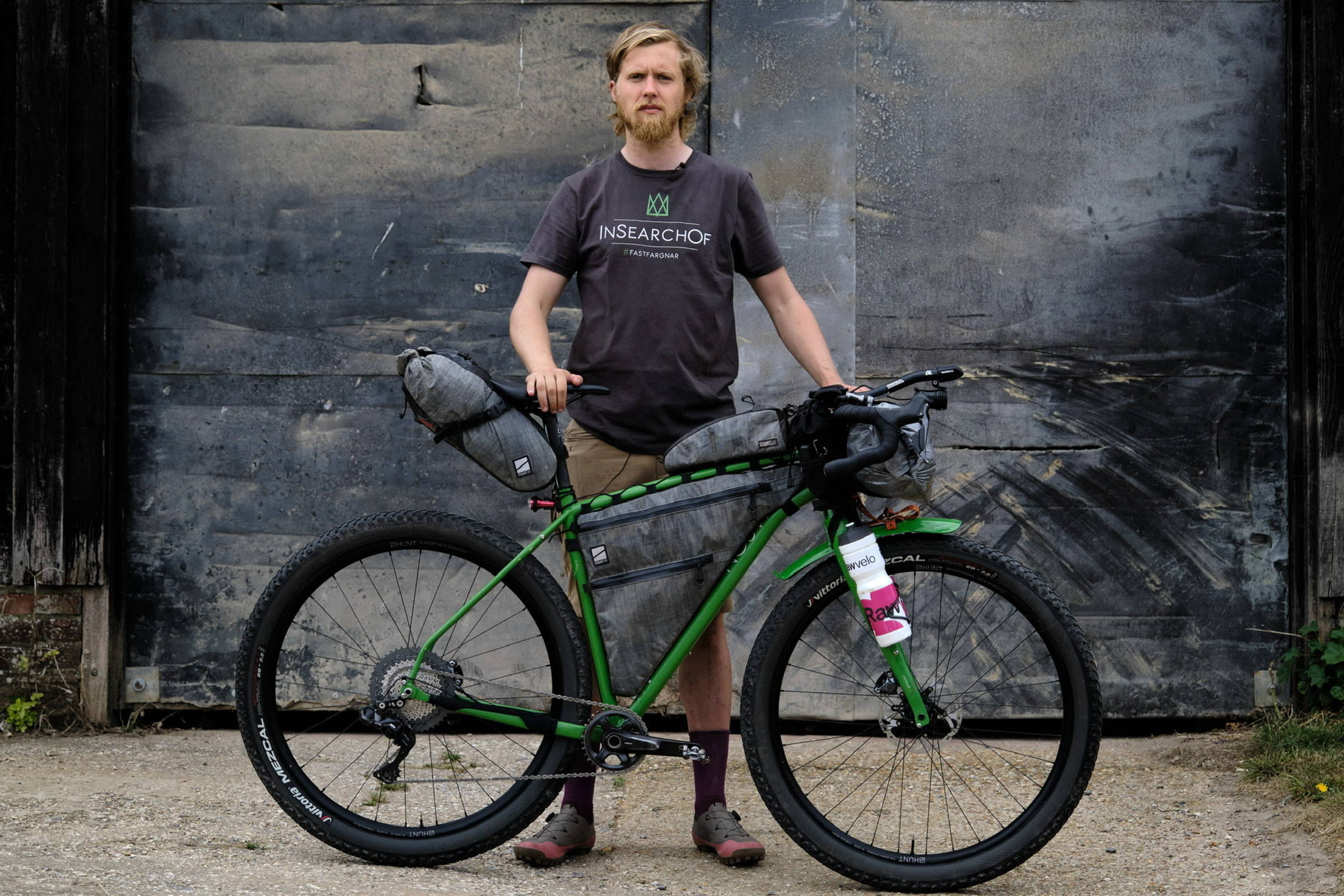 On the fringes of the Ultra world lay the Further events, brainchild of photographer Camille Mcmillan. The first of these took place in the Pyrenees with several pre routed sectors needing to be completed in the correct order and direction, with free routing in between. Phillipa Battye completed the event with her usual smile and happy attitude with Rich using it as his comeback for his injury earlier in the year. 
"With so little training and a still very weak leg, I didn't know if I had any chance of completing this hike a bike monster of a race. Turns out incredible scenery and amazing trails do wonders for the motivation, and I somehow dragged myself up, over, and around spectacular high mountain passes and rocky peaks. It was incredible riding and a unique event with a bit of everything thrown in" - Rich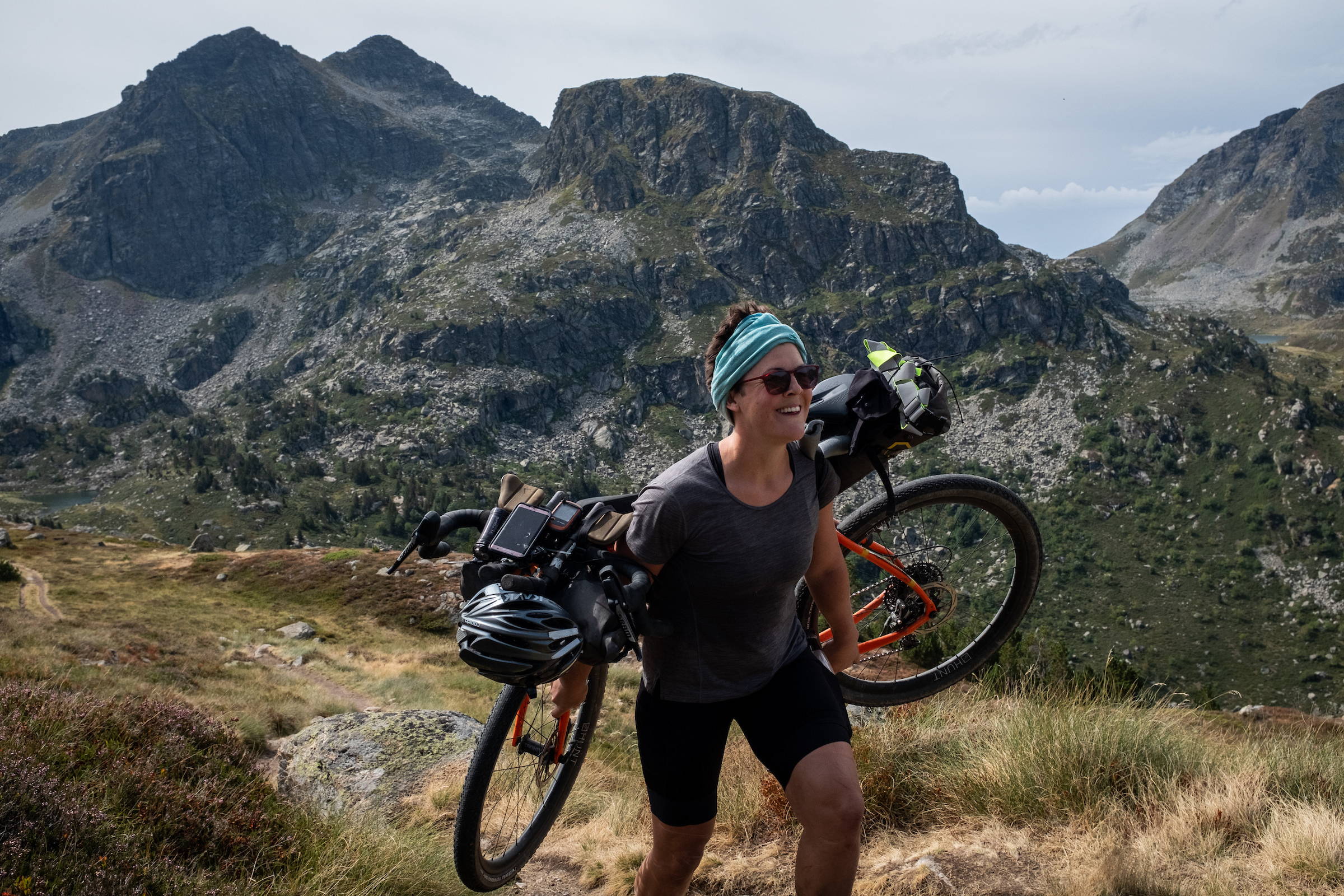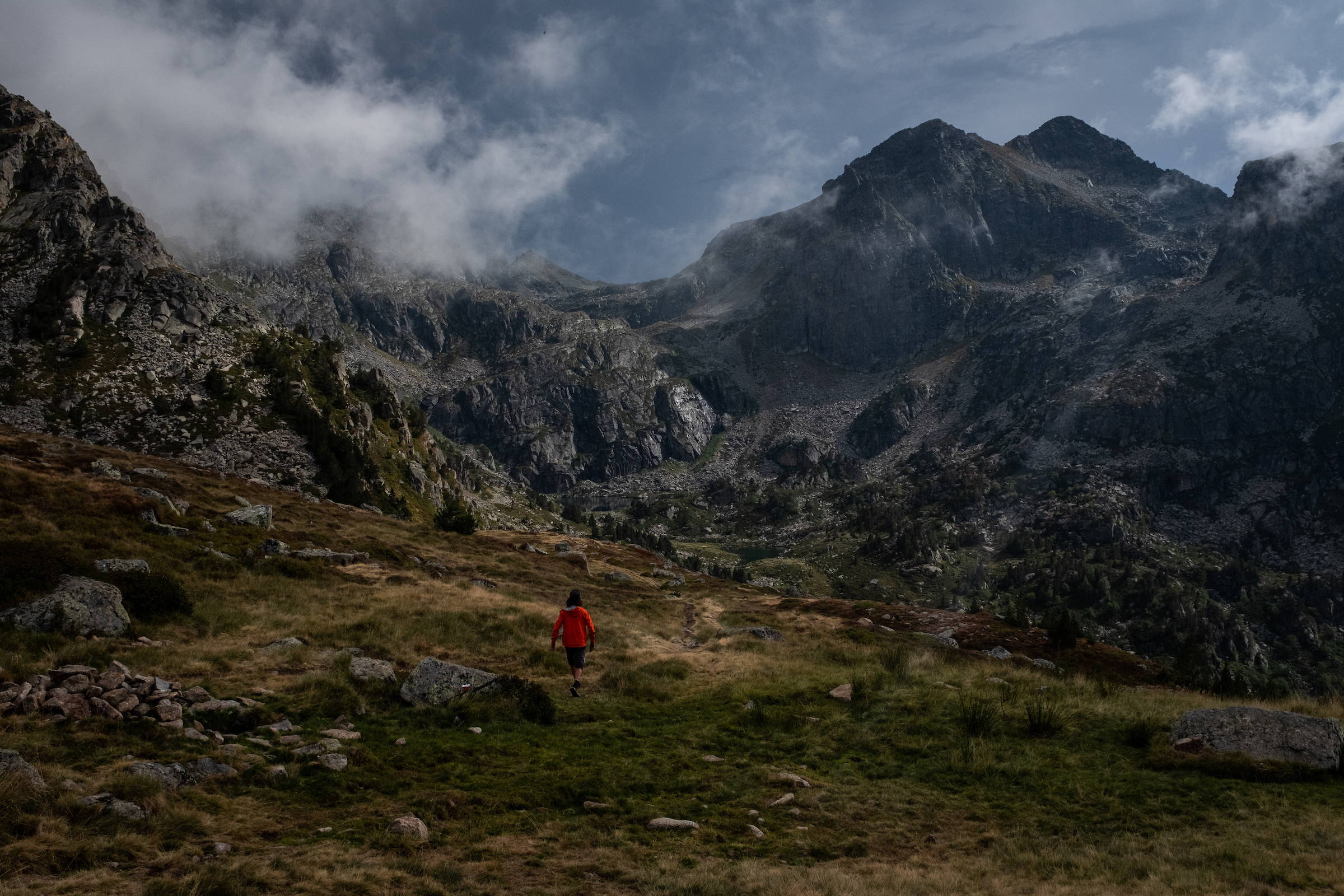 The final event of the year was the Atlas Mountain Race in Morroco. HUNT Beyond was represented by Josh Ibbett and Marin Du Saint Expurey. Marin had a difficult year with illness derailing his plans early in the season before a sensational last day effort at the Transcontinental Race to move from 8th position into 4th. He headed to Morocco buoyed by his TCR result and looking for more. 
"The competition was high there, which raised the level of fun and created a great spirit between the contenders. 2022 had been a long season, and riding to the start of the race didn't help, so I already felt tired. It changed the way I had to race, riding slower, sleeping every night but it obliged me to be more conservative in the approach, to ride safe, to act smart... And in the end it paid off!" - Marin  
Marin rode a conservative race settling into the top 5 for most of the duration. However, he found himself taking the lead into the final day and took the win. Marin has a bright future in the world of Ultra racing and is certainly one to watch heading into 2023. Josh finished in 6th position.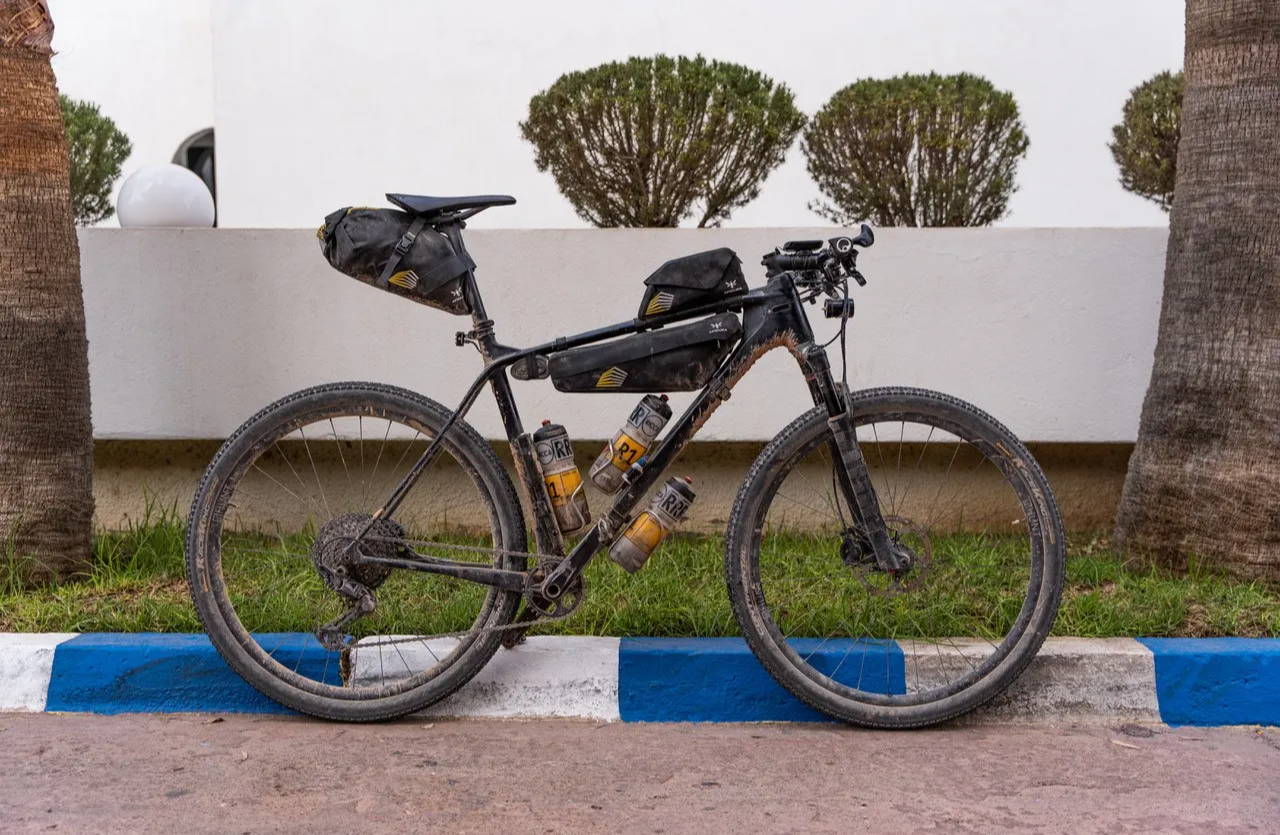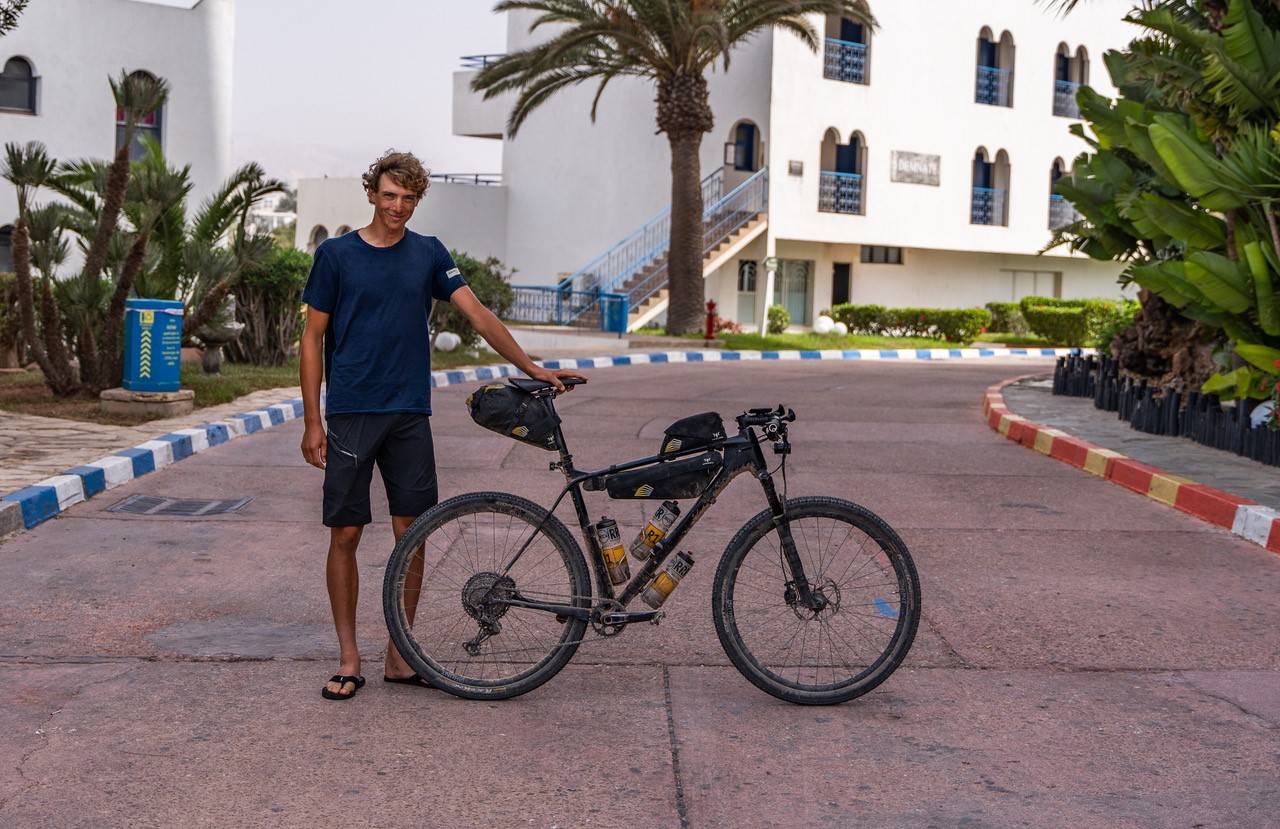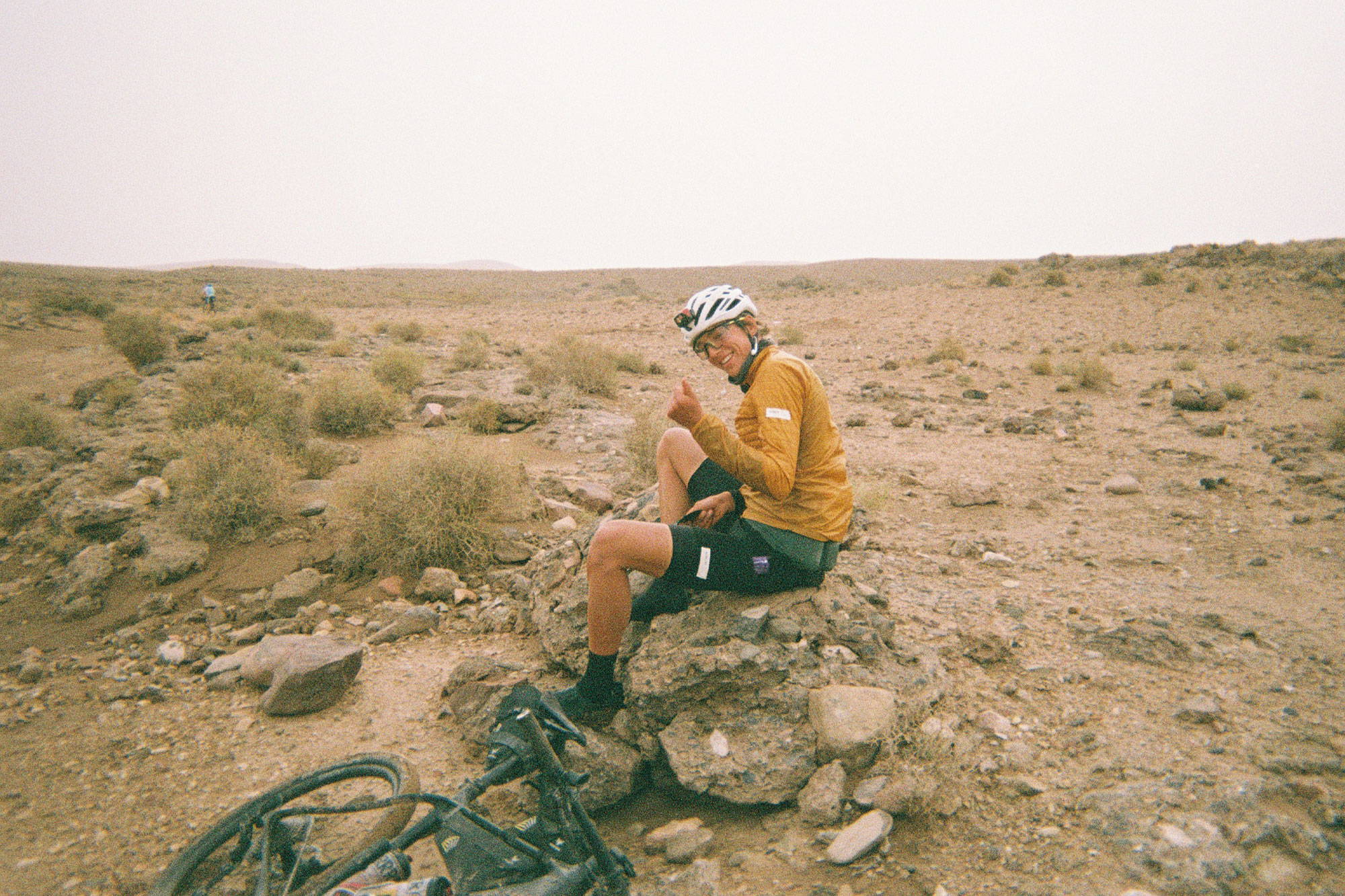 Despite a string of top results in Ultra races, Hunt Beyond is about more than chasing podiums. Enjoying travelling by bike is equally a part of the Beyond ethos. Many of the riders also took the time to travel a little slower on trips throughout the year – for some, life on the road is what it's all about. 
Lisa Pefiffer spent the summer month bikepacking through Europe and Fede Cabrera alternates life in his hometown of Buenes Aires in Argentina, with month long journeys across South America. 
Andy Cox has spent the past few years living off his bike as he mapped and created the European Divide. This year has been no different. 
"From doing coast to coast in the USA, my 2022 started off with big miles but far too cold for several weeks at a time.  
Then to Italy for the Tuscany Trail and the beginnings of some serious heat. A quick jaunt through the Balkans was spectacular before the Veneto Trail which was equally so. Then a challenging and fiercely hot, at times, extension to the European Divide Trail up to the Baltic Sea, through Southern Scandinavia and eventually a ferry back to the UK.  
The year didn't always go to plan, catching COVID twice, then suffering at first from frost nip and then later heat exhaustion, but it was great to explore new places, help with the development of new products, and meet loads of new people. – Andy Cox 
We'd like to thank our band of Beyond riders for the inspiration they have given this year, not to mention the many miles ridden on Hunt wheels and feedback they provided to help us make better products. HUNT Beyond continues into 2023, so keep an eye on our blog and newsletter to find out what our riders will be up to next year, and see if there are any new additions to the lineup…