Beyond:
Atlas Mountain Race
The 2023 Ultra racing season is now in full swing with a number of HUNT Beyond riders in action. The Atlas Mountain Race is a 1200km race through the Mountains and desert of Morroco and kicked off on the first weekend of February. HUNT was represented by 3 riders, Molly Weaver, Gail Brown and Rich Rothwell. All three riders were taking part in the event for the first time, so we sat down with them to hear their initial impressions of both the country and the race. Read on to find more…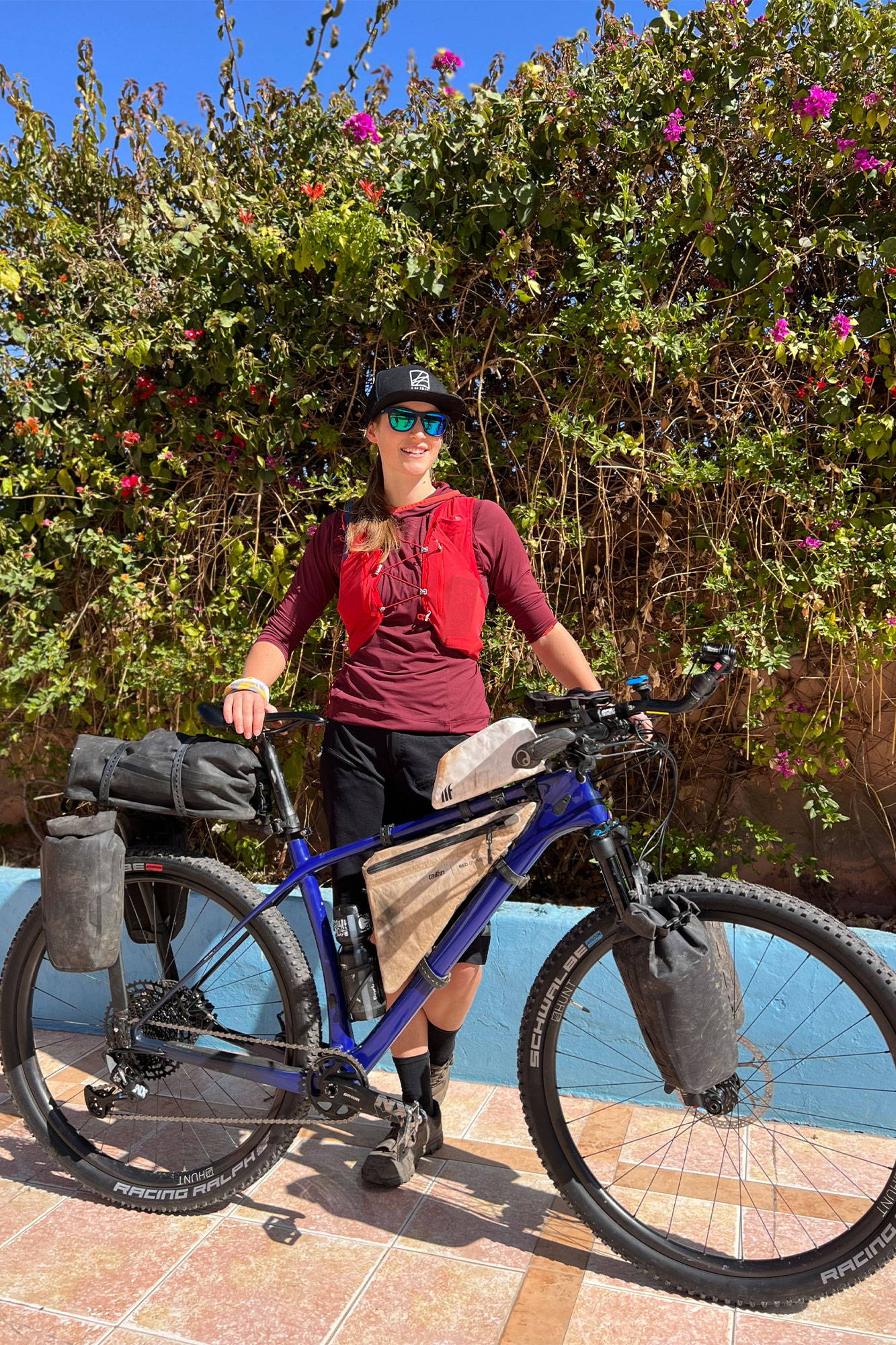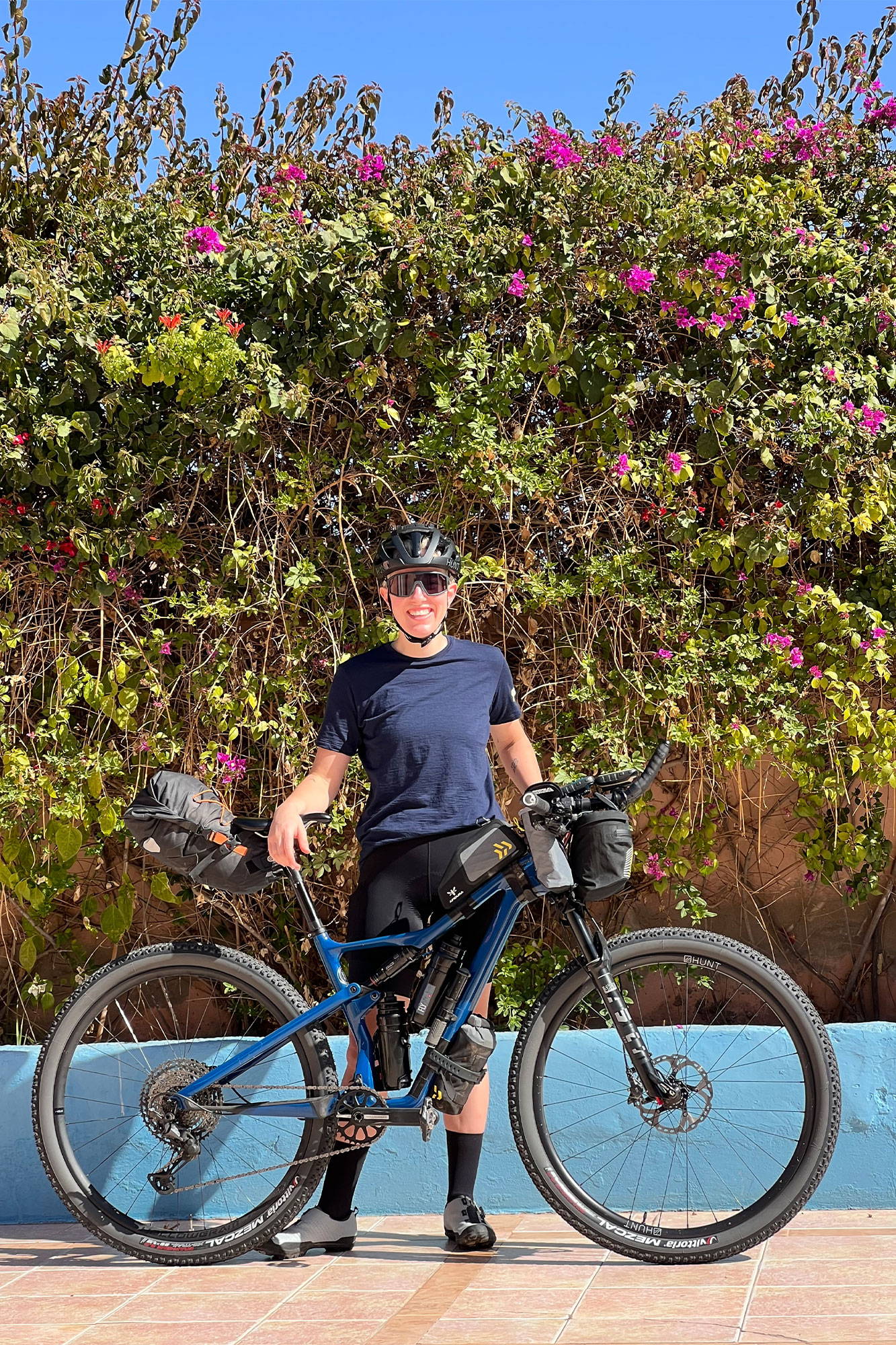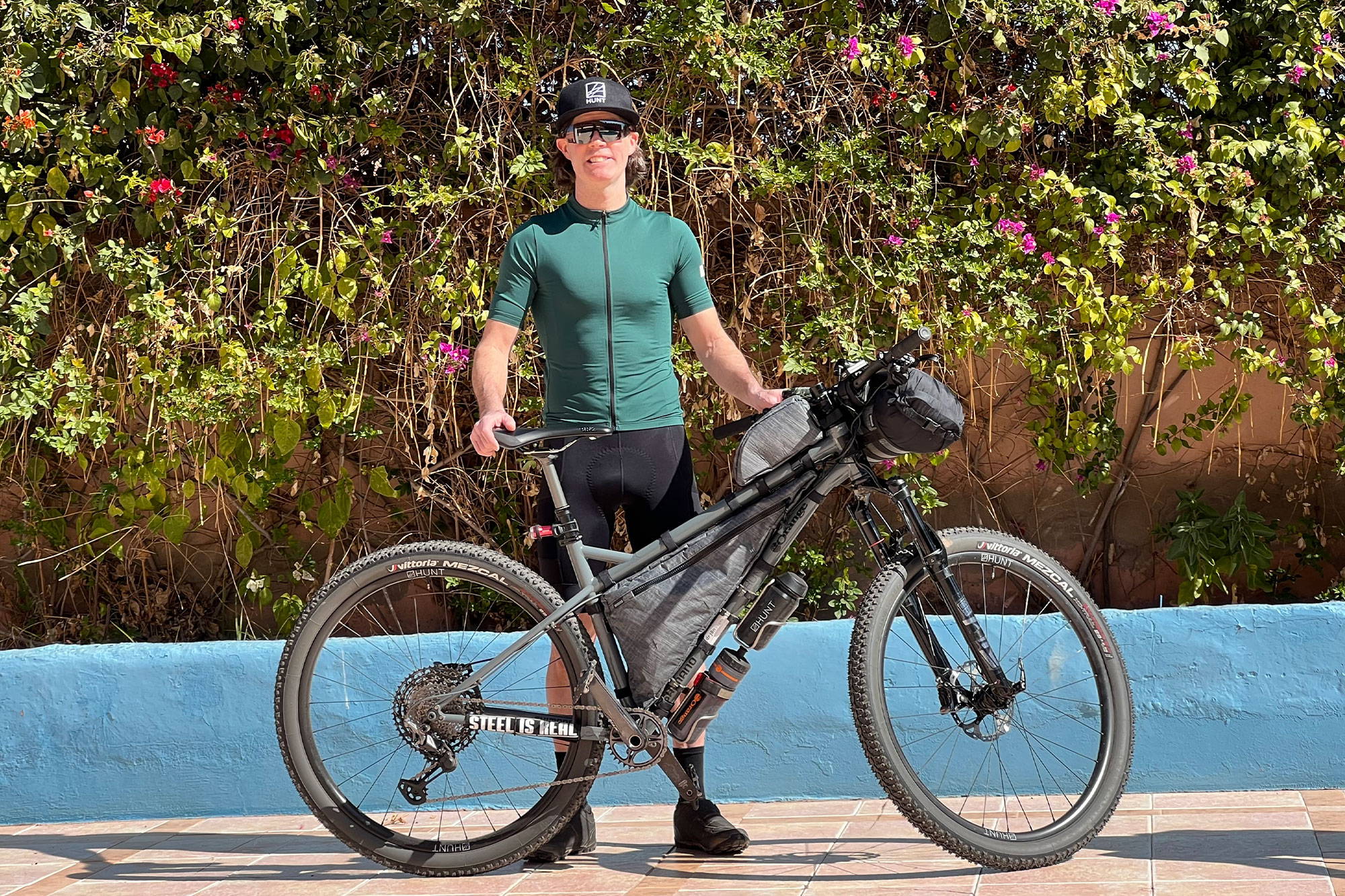 Talk us through your first reactions of Morocco, what were your first impressions of the people, culture, climate etc? 
Molly- There was definitely a big culture shock at first, particularly as I haven't travelled outside of Europe alone before. We'd been prepared for the worst case scenarios of everything, which is an important thing to plan for, but in reality it was far from this expectation. The people were overwhelmingly welcoming, friendly, and helpful, and the culture was generally a beautiful one. The climate was a bit of a shock, being warned it could get 'as low as 0 degrees', but the reality being that it got down to minus 10, meant a huge mental and physical adjustment. I found it an overwhelming place to be at times, but ultimately I left there having loved it.
Gail- This was my first time in the country travelling as an adult and a solo female. All the things I remember from visiting when I was younger were intensified, it re-enforced the fact that Morocco is an incredible country to have a cycling adventure.
Rich- This was my first visit to Morocco. I was surprised to arrive in Marrakesh and find it was pretty calm and laid back. I had expected a bit more of a frantic atmosphere but it was pretty chilled out. The drivers on the road seemed generally considerate and a preliminary spin around town was pretty relaxed. The real shock was the cold weather! Whilst the sun had some heat, the air was freezing and it set a theme that was to remain throughout the race. This was an unseasonably cold spell of weather and everyone, including the locals, felt it.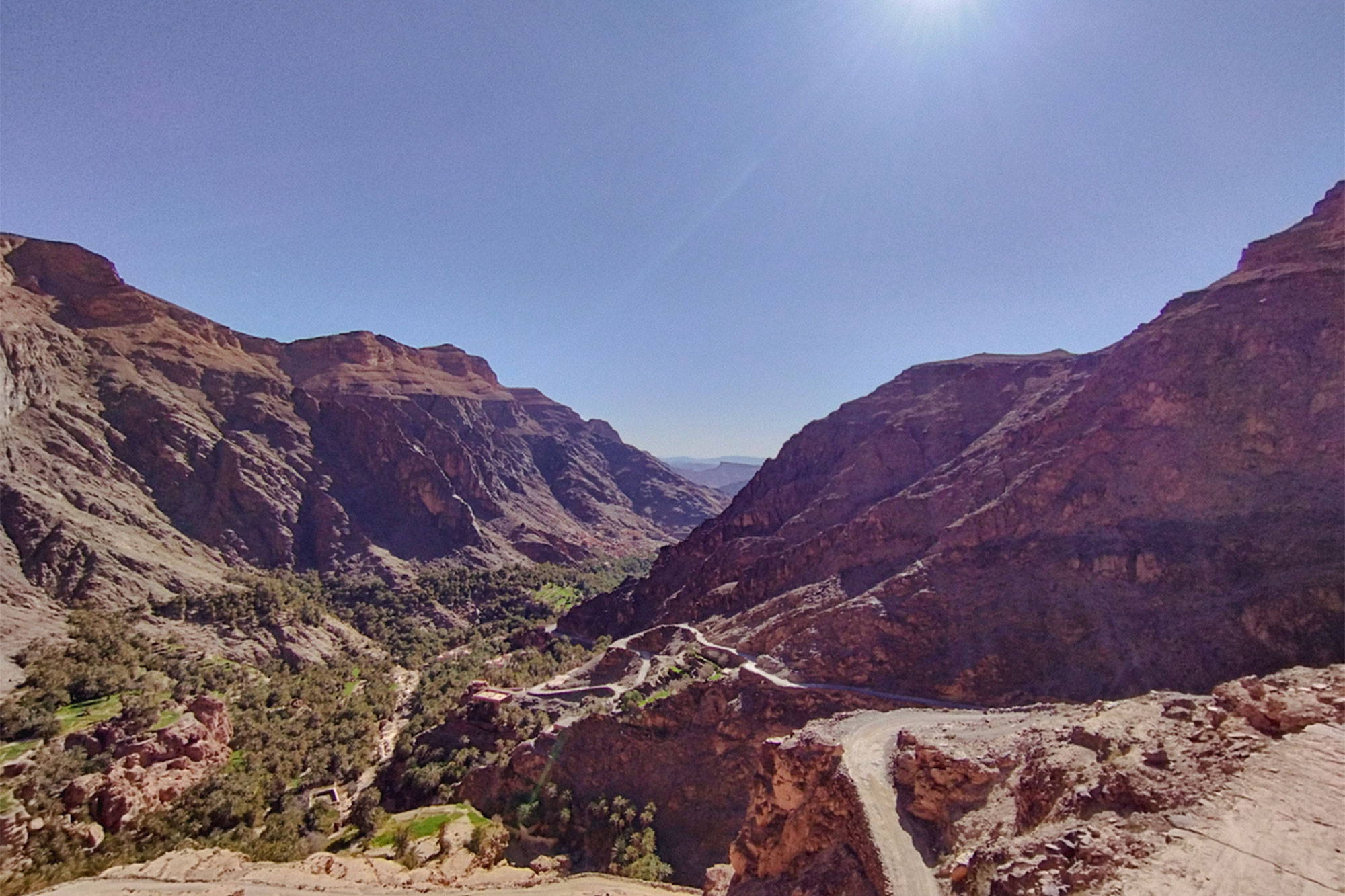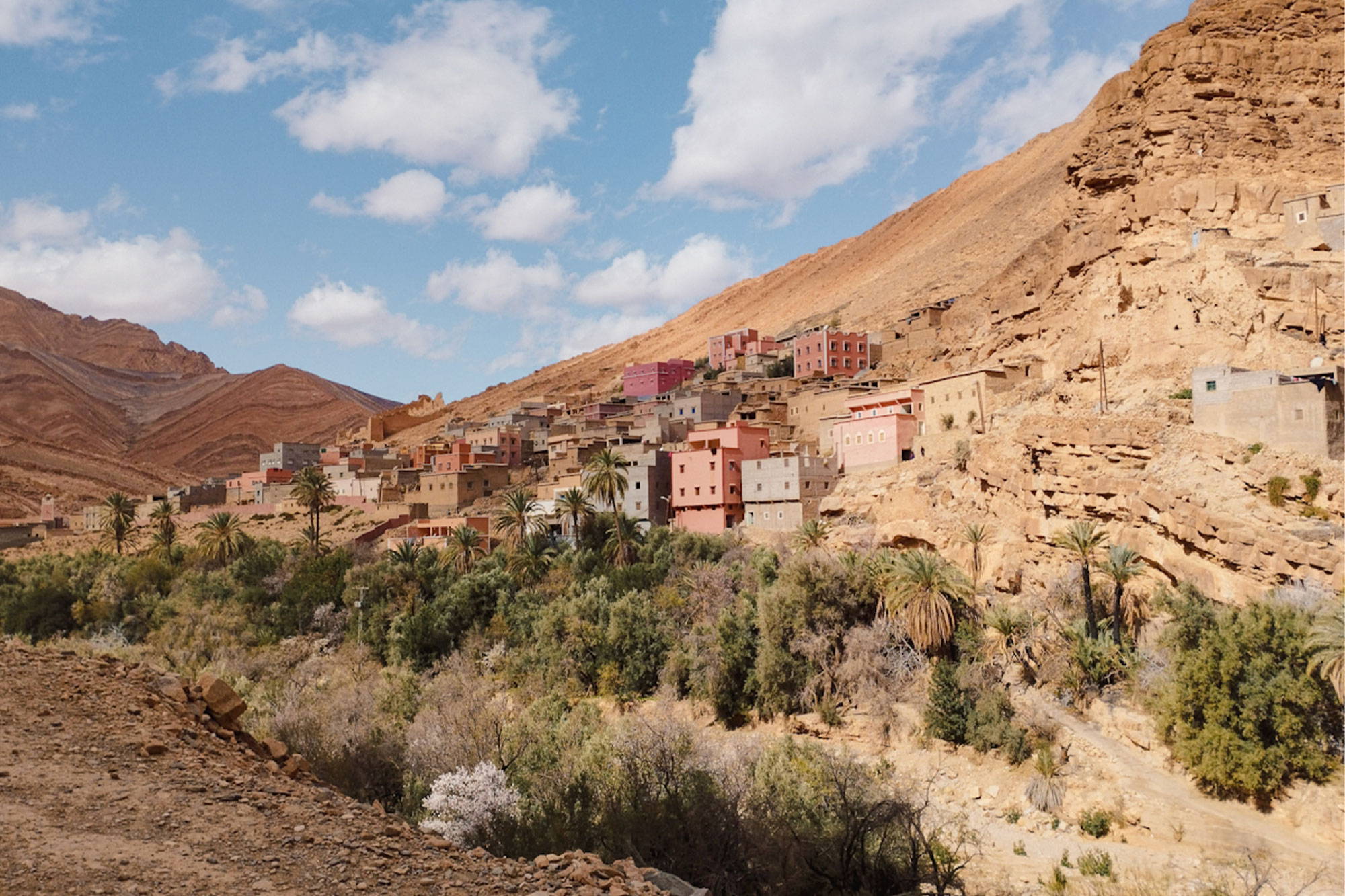 What were your expectations heading into the event?
Molly- I didn't really have any expectations at all going into the event. It was so far from anything I'd ever done before that just travelling to Morocco to ride my bike was a big step outside my comfort zone. It's also early in the year, and I'd been ill for most of January, so form was a big unknown factor that would only reveal itself out on the trail.
Gail- From watching summary videos and gathering experiences of previous racers I was aware of the variability of temperature between night and day, the long hours of darkness, rideability but also relentlessness of the rocky terrain, the remoteness and lack of resupply in some sections and where it was available, unfamiliarity, lack of variety and macronutrients for a European rider. There would be nothing like the fuel stations of Transcontinental!
Rich-  I guess I didn't really have too many expectations as the desert environment was going to be so alien to me. I did as much homework as I could, but I honestly did not know what to expect in terms of climate and terrain and the impact that would have on my riding. With regards to the race, I knew the field was incredibly strong. But I also knew the terrain and the distance was going to be incredibly tough and my focus was getting round without issue or incident.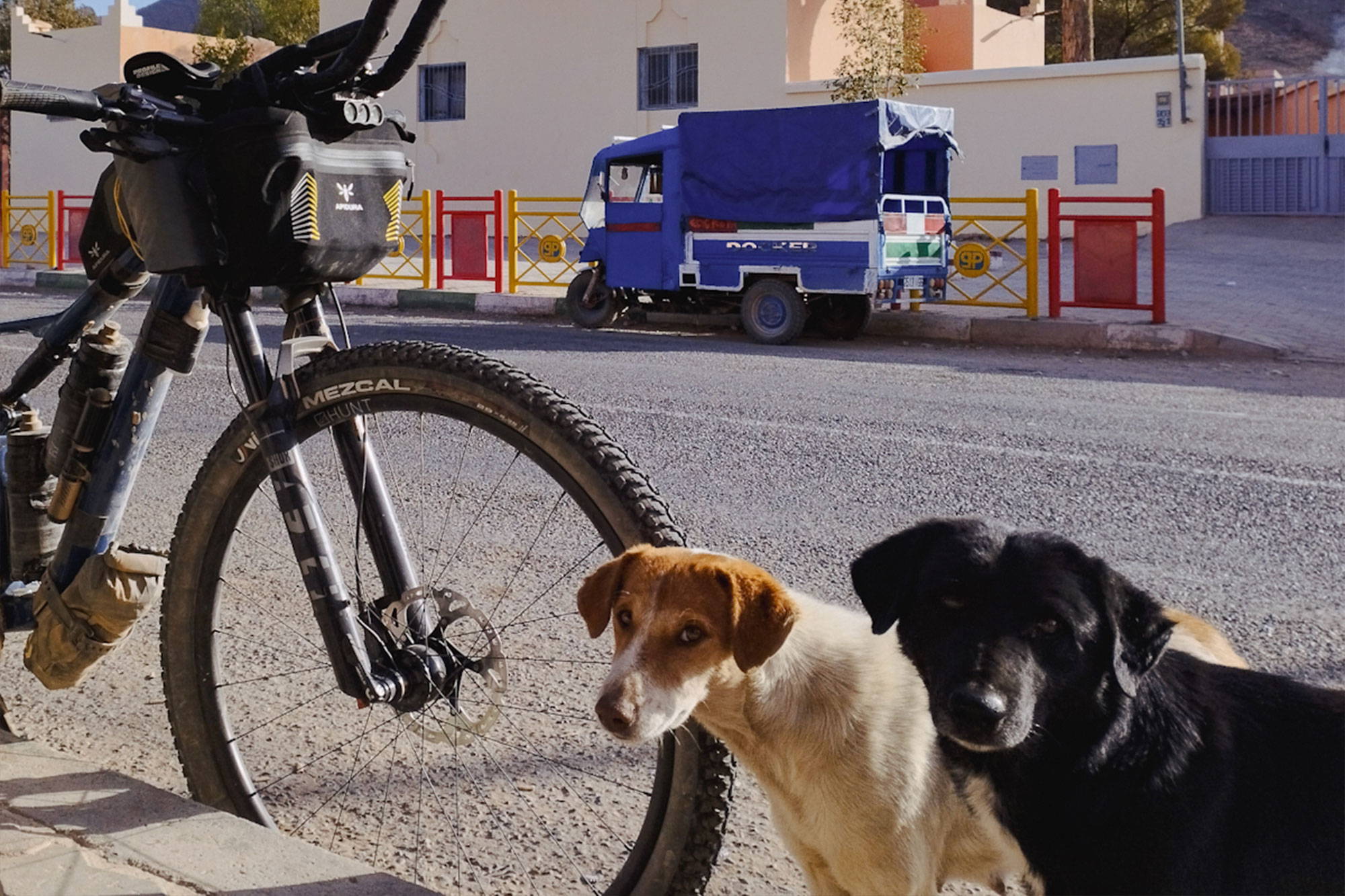 Did your expectations for the event effect your equipment and gear choices, and if so how?
Molly- My lack of any informed expectations of my own meant I learned a lot from riders who had done the event previously. I had heard from a lot of riders that they thought a full sus MTB was probably the most appropriate bike choice, so I chose to take that over a hardtail and I definitely didn't regret it! I had also researched what other people had taken in terms of medications and first aid, and got a prescription for antibiotics which I did end up needing.
Gail- Absolutely! I took kit that could keep me warm in freezing temperatures, a down jacket, full-length Neo-air thermarest, bivvy bag, Mythic Ultra sleeping bag that is such a clever bit of kit from Rab, its lining is heat reflective and works a bit like a very comfy, down-filled emergency blanket; tiny and light but good down to 0 degrees. I also went full on cautious and took full waterproofs in case it snowstormed on the mountain, which it turned out was complete overkill and I didn't wear my waterproof trousers once.
Rich- I knew there was a lot of rough ground but I also knew there were big tarmac sections as well as lots of non-technical off road miles. My Orange p7 steel hardtail was a great choice because it could carry me through a variety of terrains in comfort. My favourite Hunt Beyond SON dynamo wheels were a sure pick as I could generate power on the move and know I wouldn't get caught out with lighting during the long (13hr!) nights. The bike also needed substantial water carrying capacity, so besides my hydration pack, I also had Dr Jon Barnacles attached to the underside of my downtube so I could attach an extra two bottles onto the frame and retain my full frame bag. Clothing wise, I took a great number of items for lots of layering options; on this front I really felt I was shooting in the dark!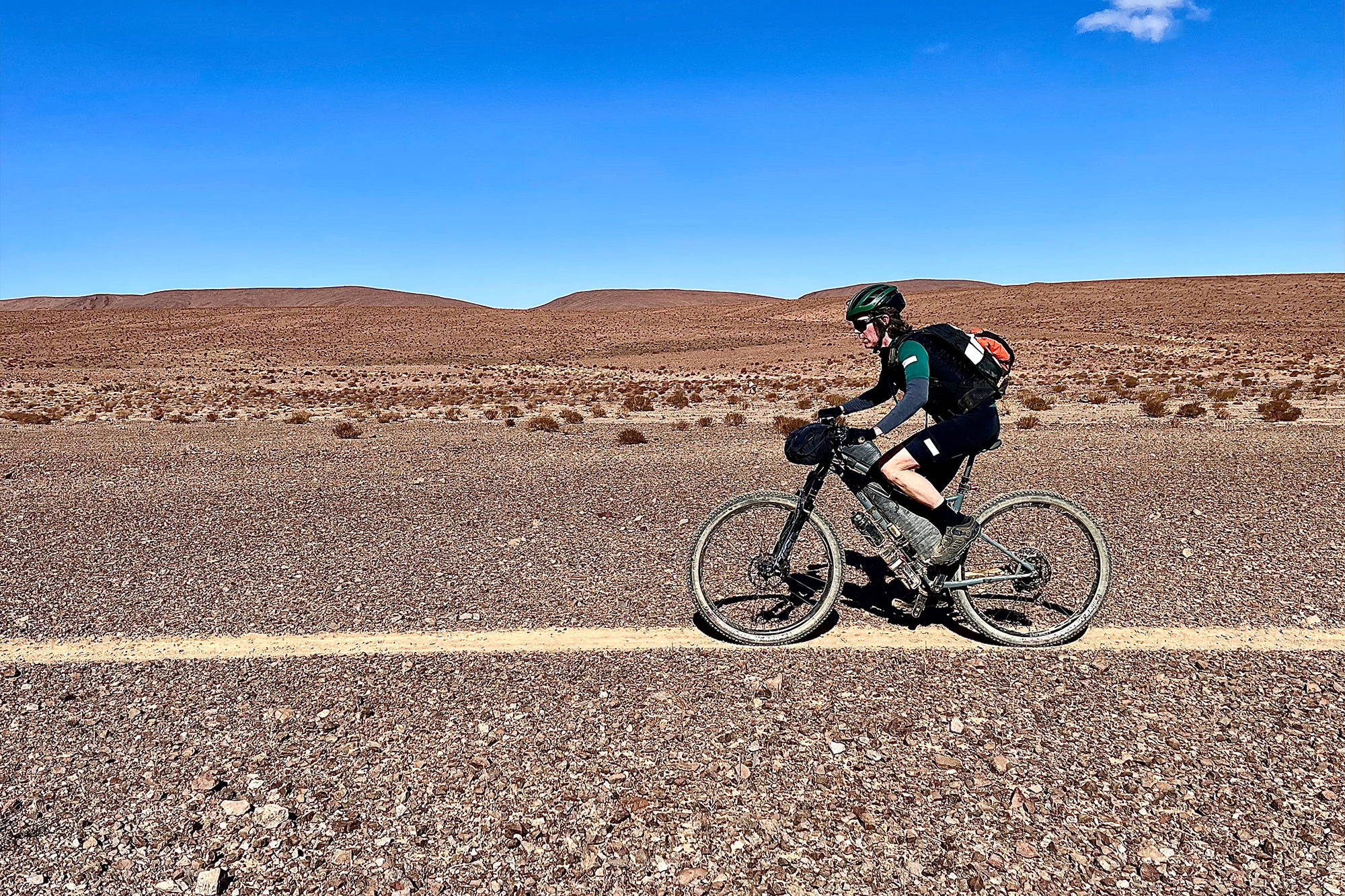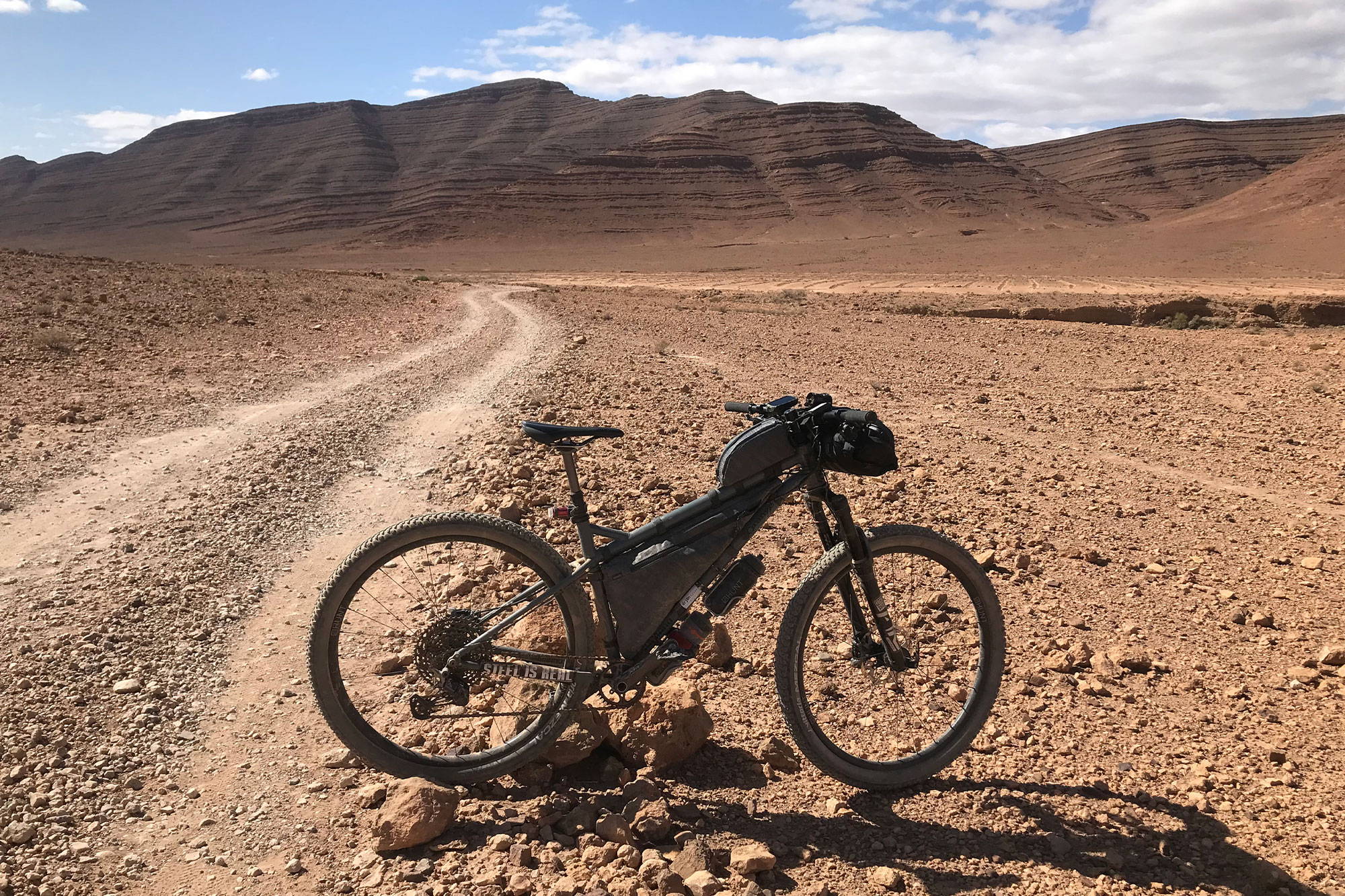 The race was characterised with some unseasonal cold temperatures.. How did it feel lining up at the start line knowing that you would be crossing the high point of the route in the middle of the first night, and how did you fare once up in the mountains?
Molly- As we were on low ground in warm temperatures, sunbathing out front of the hotel, before the start it was actually really difficult to imagine it being so cold. Although I objectively knew it was going to be well below zero as we climbed the Telouet Pass, I couldn't really comprehend it. This made me pretty relaxed about the whole thing. Prepare as best you can, pack extra warm layers, and then what will be will be. In the end it wasn't anywhere near the coldest part of the race, and the fact that we were working so hard riding/hiking on both the ascent and descent of the pass meant your own body temperature stayed pretty high.
Gail-  On the start line it felt absolutely nonsensical to be heading up into the high atlas into the snow on the first night. I think most people felt that way. However, that is the beauty of racing, it forces you to do things you'd not choose to do if you were travelling or touring. As I pedalled up the mountain in bright moonlight and realised that actually I was going to be able to keep myself safe, I was filled with a sense of gratitude. What a fantastic experience!
Rich- I was not so concerned about the first night as I knew it was a high pass and then down to relatively lower ground. However, I was not expecting snow, ice, and temperatures of around minus 8! It was incredibly cold and very exposed. I wore pretty much everything I carried up there and had to get changed on the exposed mountainside which wasn't much fun! We also expected a cold second night (and we weren't disappointed!) but the real shock was the low temperatures persisted pretty much every night of the race. Like many others, the cold and very dry air affected my breathing and I was often coughing extremely deeply and at times gasping for breath. I came to dread the nights (even though I love night riding!) as I knew I would be freeze dried for 13hrs and was having to constantly change clothes to manage my temperature. It was incredible though that first night, climbing high through patches of snow, with a bright moon and stars lighting up the sparkling mountains all around us.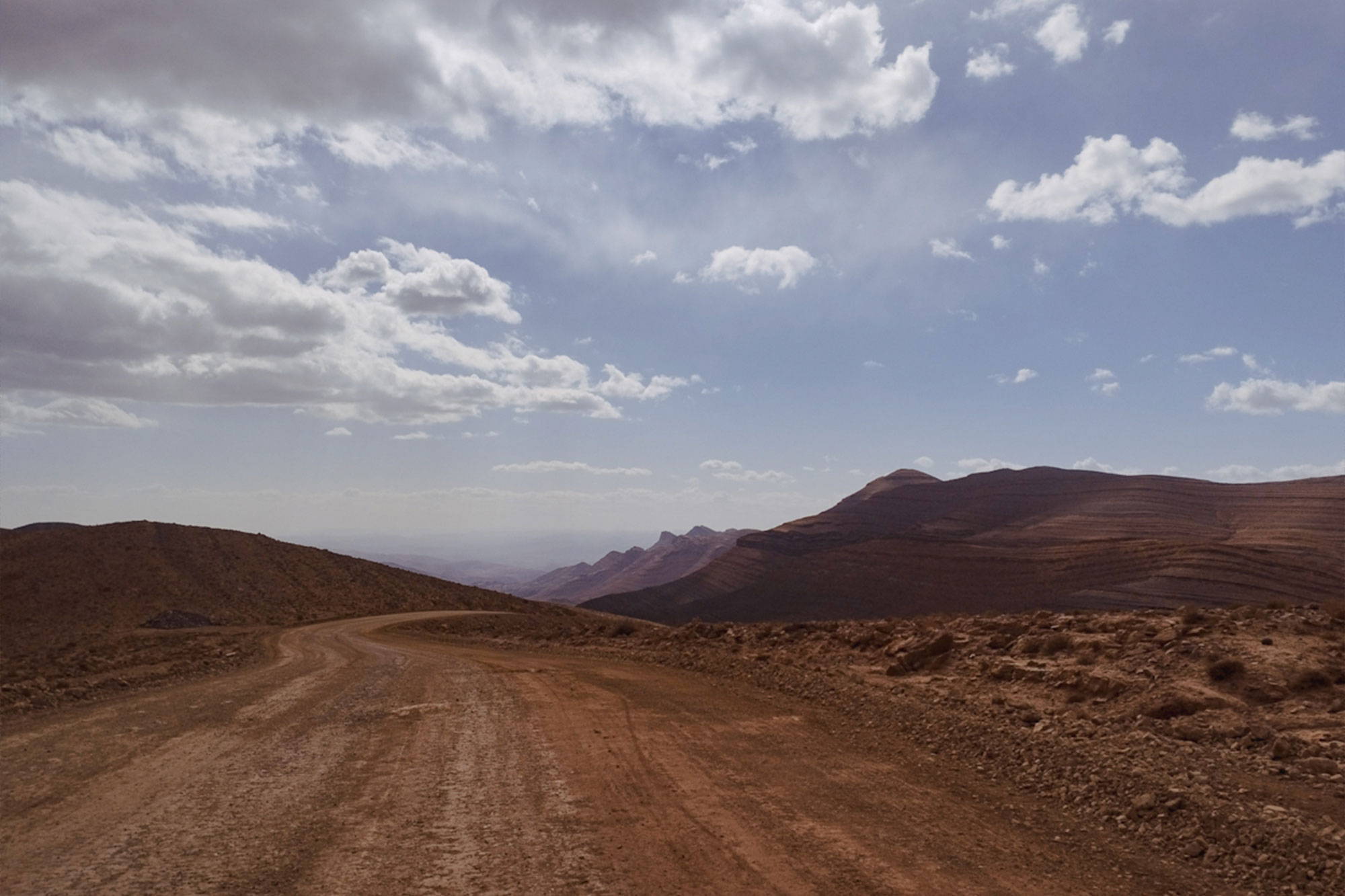 How did your initial impressions of Marrakesh compare to your experience once out on the road? And what were the differences?
Molly- Marrakech was fairly hectic and full on, which was rarely the case once out on the road. I didn't stray far from the hotel before the race except for a couple of short rides, aside from a trip into the Medina which I didn't really enjoy, and it was a cool place to be but was very different and more European feeling than the rest of Morocco we travelled through. Once out on the road it was much more remote, hundreds of kilometres with no sign of civilisation, and when you did hit a town or village the cultural shift from anywhere I'd ridden before was much more apparent.
Gail- Marrakesh, like any large city, is full of hussle and bussle. I'm not a city girl at the best of times and feeling a bit stressed before a race, I wasn't searching out the full experience and largely kept myself between the apartment I was staying in, the race hotel and the shopping mall. I've been in the central Medina before though and I know it's vibrant and intense. The roads of the city are filled with honking, revving, swerving vehicles. My distinct feeling out in the streets on my bike was 'where are all the women?'.
Rich- To be honest, I did not do much around Marrakesh as I had work to do either end of the race and of course all the race prep and resting as much as possible before and after. I guess the big contrast was with the extreme isolation once out in the mountains and the very isolated villages we passed through on the route. I was very struck by the very simple lives lead away from the cities and towns and often the degree of poverty. I could not understand how people could make a living in this incredibly dry and barren landscape. I loved the incredibly open and accepting greetings we received out in the isolated spots and felt very welcome wherever I went.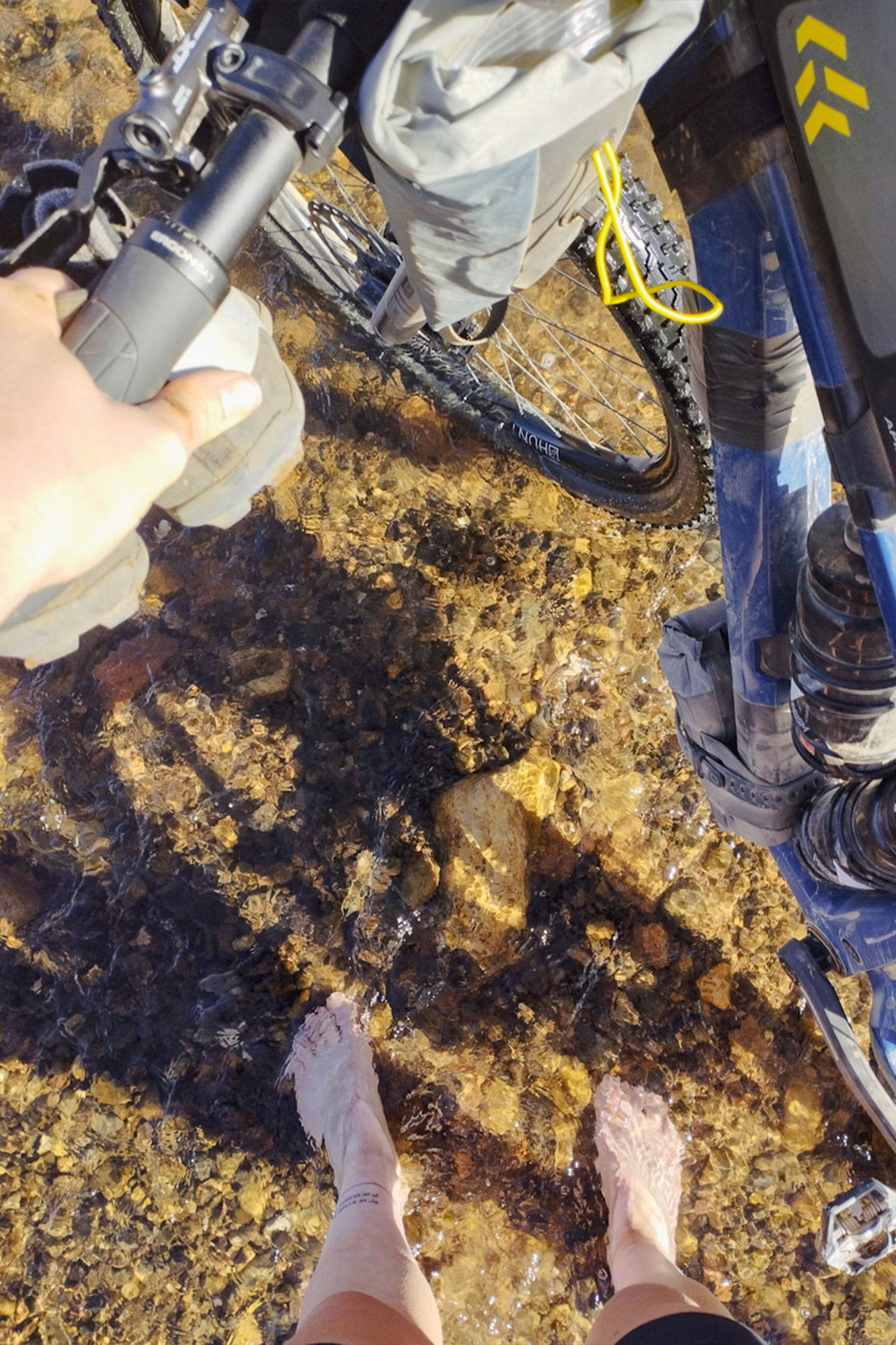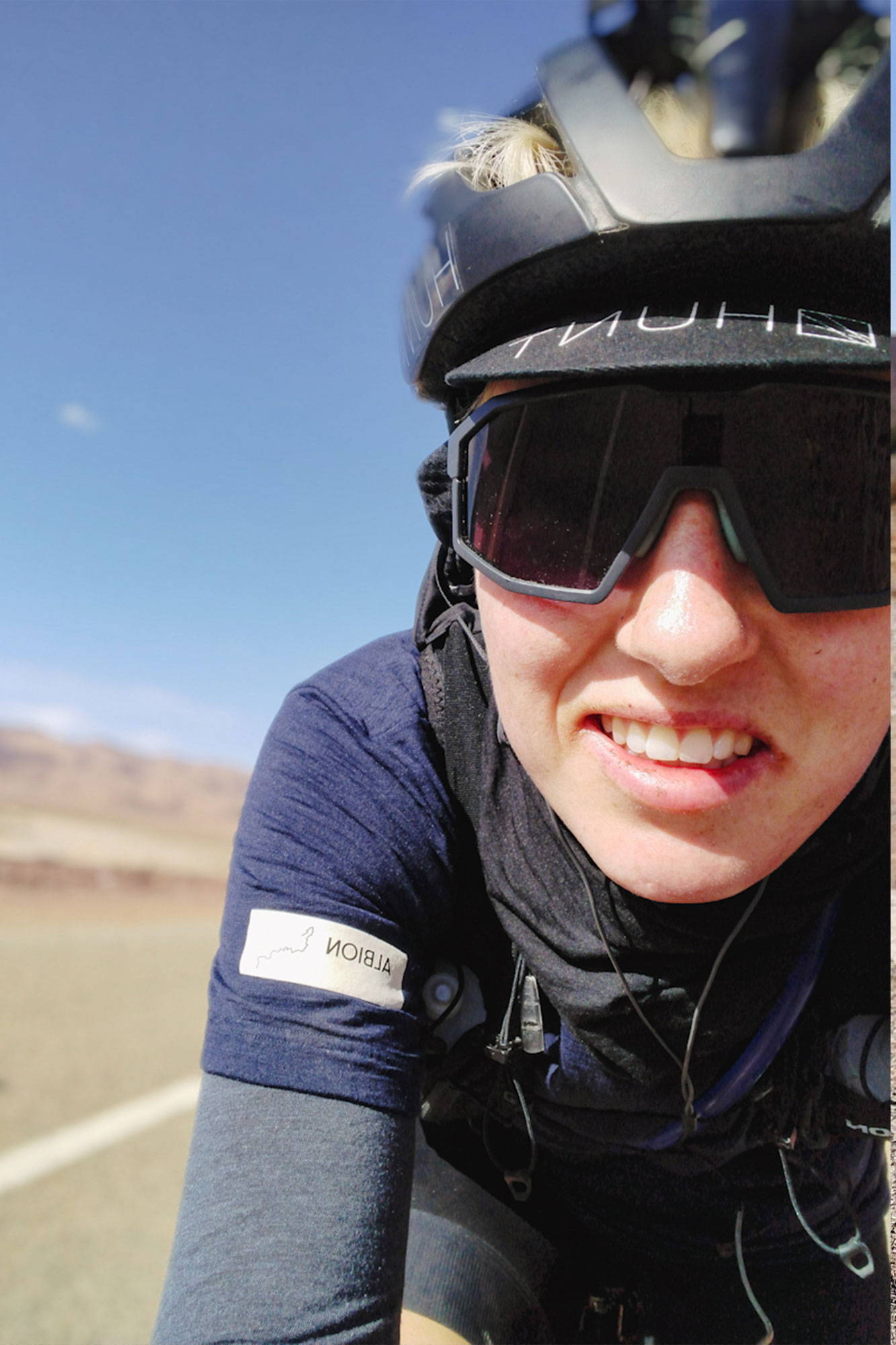 How did the race go? Did everything go to plan, were there any issues to overcome and did the bike perform well? 
Molly- The race didn't go to plan at all for me, although I did enjoy some long stretches that were fairly free of drama. I got food poisoning heading into the second night of riding and that knocked me back a fair amount, but ultimately I overcame that by the end of the next day, although the repercussions lasted a little longer. I did have a double puncture, but that didn't cost me too much as I could just stick a plug in it. I then developed some sort of infection or irritation in my lungs that got progressively worse until I could no longer ride at all without being unable to breathe. At a similar time to my respiratory system deteriorating, I pulled my achilles while hiking the colonial road. I also unexpectedly started my period out on the trail, and in a rookie error I hadn't packed any supplies, so that led to some uncomfortable days and improvisation with the contents of my first aid kit.
Gail- Overall, I'm so pleased and proud of how the race went. I'm happy with the result, it was fun to move through the field from 154th at CP1 to finishing 59th and 3rd female is super cool. I managed to look after myself pretty well, there was only one section where I misjudged the resupply. It was on my penultimate day, I passed through Ait Baha early in the morning before shops were early but in my mind this wasn't an issue because I thought it would be a flat and easy 50km roll across the Agadir plain where I could resupply before the climbing started. What I hadn't realised was that about 20km of that easy flat rolling was sand, and a good 10km of it was completely unrideable. So I had a bit of a hungry, thirsty trudge across there and a few hours.
Rich- Generally my race went well. I paced it well and didn't go too hard at the start. I also got my nutrition and sleep spot on for the first three nights. Then it broke down a bit. My fourth night's sleep was not long enough but it was very cold and the only sleeping spot I found was definitely sub-optimal. My only significant error was the final night: I felt good late afternoon and pressed on when I should have stopped and taken a full meal and resupply. I ended up going into that last night with hardly any food and no resupply point until the next day. The lack of sleep also caught up with me and I ended up lying on the side of the road for a sleep, getting up and crawling on through the night with very few calories. The damage had been done and I limped through the last hundred miles.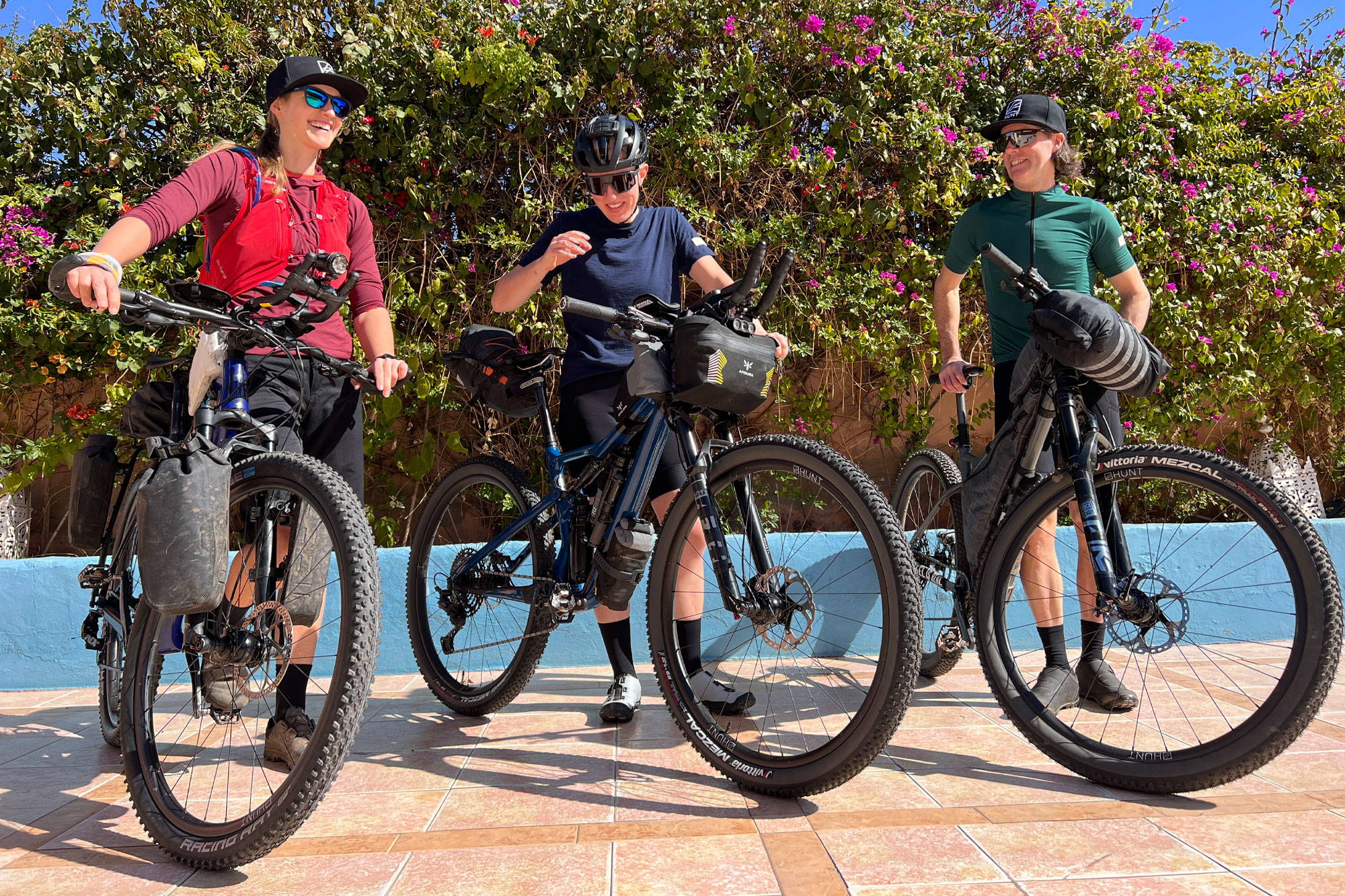 Do you feel you could improve at the Atas Mountain race, and if so, will you attempt it again?
Molly- Yes, definitely. I would like to go back and fight for the win until the end. Luck aside, as you can prepare perfectly and still be hit by a bad run of that, I made a lot of mistakes through lack of experience which I knew would be the case. You can watch as many videos and read as many articles as you like, but nothing compares to being there yourself and gaining first hand knowledge. I will definitely be back to finish this one off, with a comfort zone that has now greatly expanded.
Gail- There's always room for improvement, I'm certain I could do it faster but I wonder if I did that then it would be detrimental to the experience, I'm not sure I'd have as much fun.
Rich- Yes, I could definitely improve my performance. I broke the number one rule: don't ride past a resupply point without topping up and I would not do that again! I would also carry a load more carbohydrate powder as it worked really well for me in the first couple of days. Weight does not matter when you have such large distances between resupply points! I would like to do the race again; it suited me and I loved the scenery; the geology of Morocco was absolutely stunning and was a real highlight for me. I also loved the atmosphere amongst the locals in the isolated areas; the feeling of human understanding and mutual respect was overwhelming and a real highlight of the trip for me.
---