Eleo Balbi:
A Journey Around Rwanda

"Hey Sista. Good bike, but you slow!" - The Rwandan who told me that had a good point - while he was (unknowingly) acting as my pacemaker for the last 5km, I was just about to bonk. He was wearing flip flops and was riding a heavy and old single speed bike that had been transformed into a cargo bike. And I was…well…riding a light carbon bike.
I hadn't planned to return to the Race around Rwanda in 2021. Not at all. I intended to spend winter in the Nordic countries - in the cold. Surrounded by snow and in high hopes of convincing my boyfriend that we definitely need a second dog and it should be a sledge dog.
But entering and travelling through Norway and Finland proved to be too difficult this year and all the events I wanted to participate in, got cancelled in autumn. My motivation for literally all things cycling-related was quite low at that time. I had spent the majority of the year in a country with a strict lockdown and while most of my friends got an indoor trainer and stepped up their Zwifting skills, I had spent most of my extra time eating.
Between September 2020 and January 2021 I was on my bike for a total of 8 times, so it's fair to say I wasn't prepared for a long distance race. But this time, I got lucky: Shortly after my last-minute signup, the race format had to be changed. The Rwandan government decided that they will not allow a race. Instead, the format changed to a bike packing trip. The rules were simple: 6 days, 1000km, same hotel for everyone every night, a curfew between 6pm and 4am, and regular Covid tests.
The first day out in Rwanda started nice and easy. The route didn't differ much from the first year edition. We even got to experience a famous Rwandan thunderstorm with raindrops as big as ice cubes - exactly like the year before. The difference to last year was, that we could ride in pairs or in groups. Which led me to cycling parts of the route with the guys from the Rwandan Cycling Team and I even got to draft the upcoming star. With having more time on the schedule, there were generally more Samosa stops along the route and most riders opted to hide for quite some time from the rain - which gave more options to talk and interact with locals.


During the nights, no one rode through the night, no one slept on the side of the road and no one was hiding in a bus stop or a public toilet. We all slept in a comfy bed and got offered a proper breakfast before departure the next day.
This year's edition did indeed involve quite a bit more gravel, leading through even more stunning landscapes than the first year. More gravel, more rice fields, more tea plantations, more climbing. Rumours have it, that only one rider managed to get up the gravel section of the Congo Nile Trail without getting off his bike.
But it also involved more camaraderie. While almost no one was riding on their own, there was enough room to share food and spare tubes, share clothing for the non-packing-experts and help out with bike mechanical issues. I shared a great amount of time with other riders, had my life saved more than once with someone calling out two wooden logs as a "BRIIIIIIIDGE" on a gravel section in the dawn, and had second breakfasts and lunch with great views and by actually sitting down and talking to other riders and locals, sharing stories from previous events, other bike packing trips or the best recipe to cook potatoes.
There are some things though, that didn't change from the first year's edition and will probably not change in the future either. There's a 99% chance you will catch a sunburn on the first day because you think that the weather is quite cloudy. In every small village you pass along the way, you will feel like a superstar. Kids will run next to you, trying to race with you, trying to speak English, and laugh loudly at you when you give Kinyarwanda a try. Other cyclists will pass you on an uphill (or on a downhill), either just riding next to you or trying to show you how to ride a bike faster.

My bad luck stroke only got me by the end of the last day, a few kilometres from the finish. While climbing up a hill I started to hear a creaking sound coming from my bottom bracket. I ignored it because there were only a few kilometres left. I arrived at the top, wanted to put some power into the pedals, stood up, pushed down my left foot - and smashed it right into the gravel. Attached to my foot, I found the whole left crank arm!
Looks like I will get a new bottom bracket and a crankset instead of a second dog…
---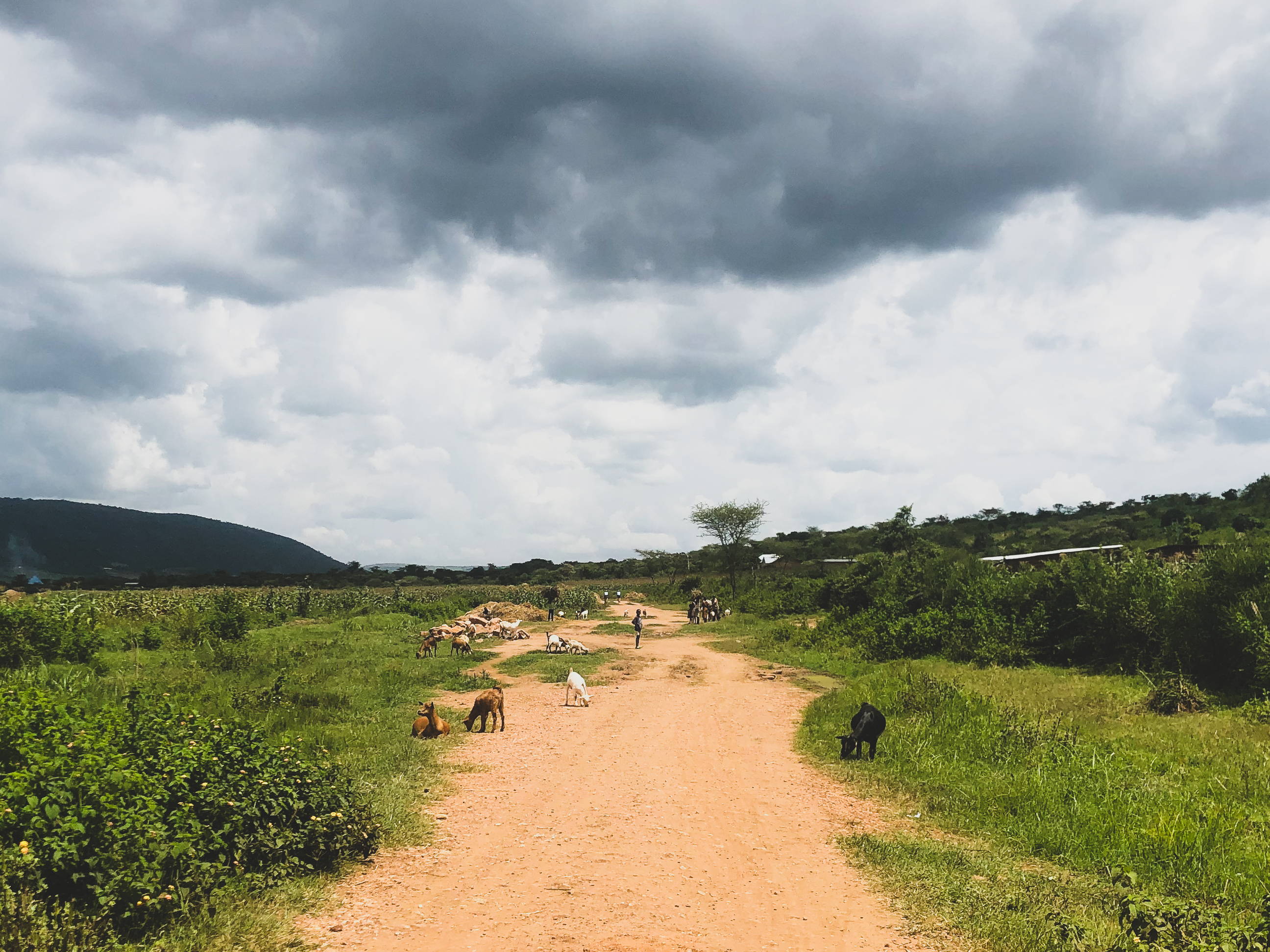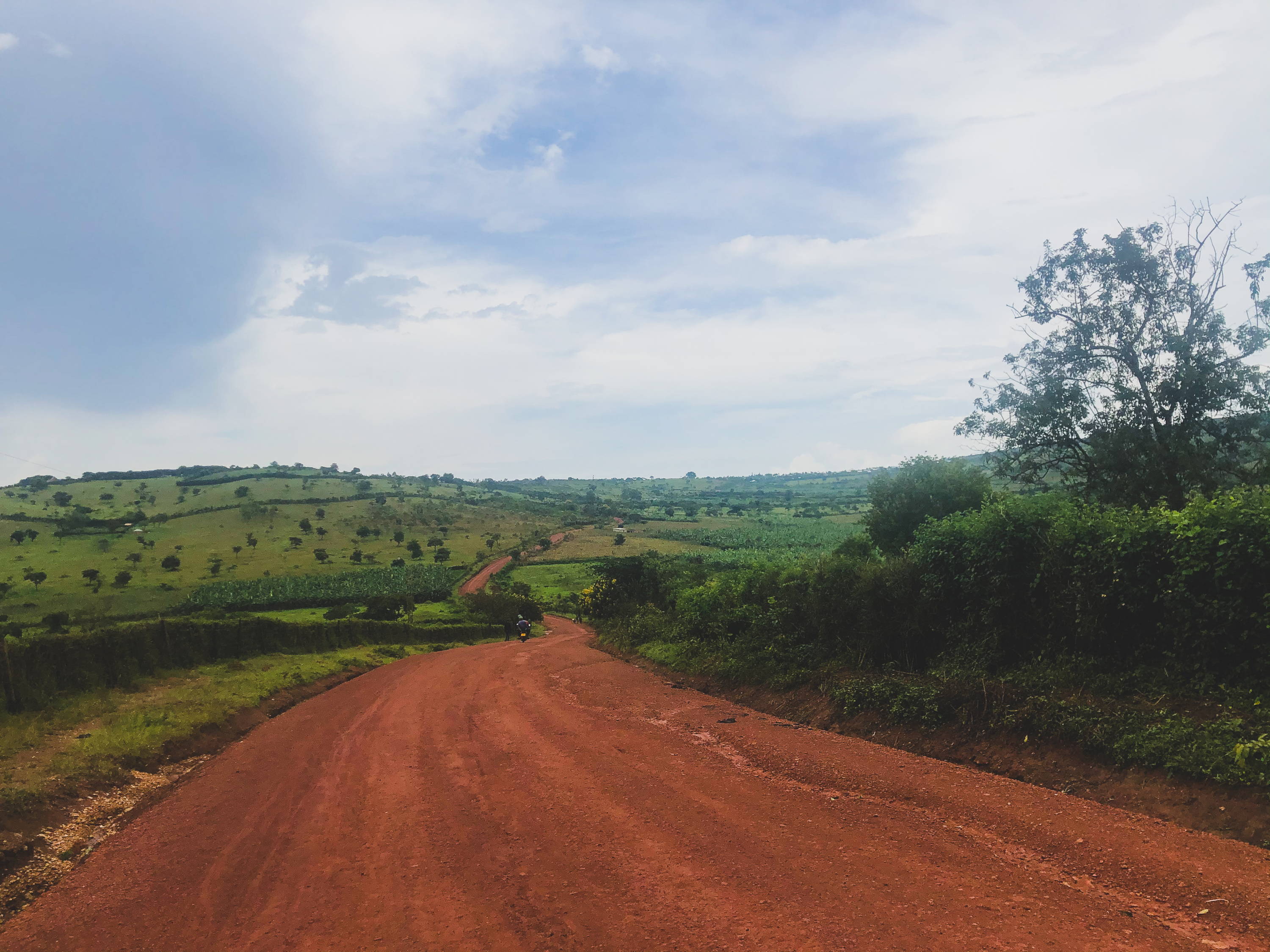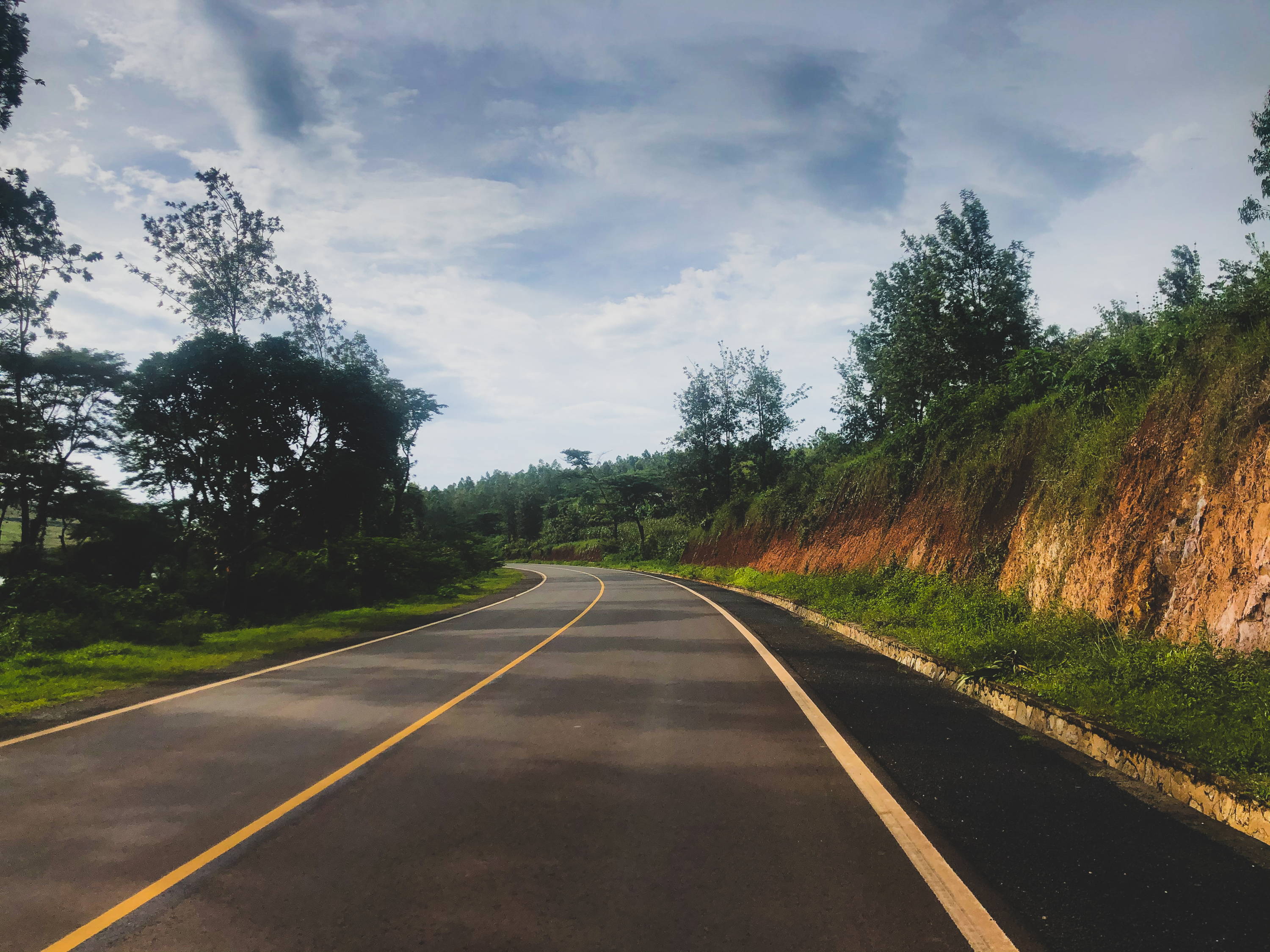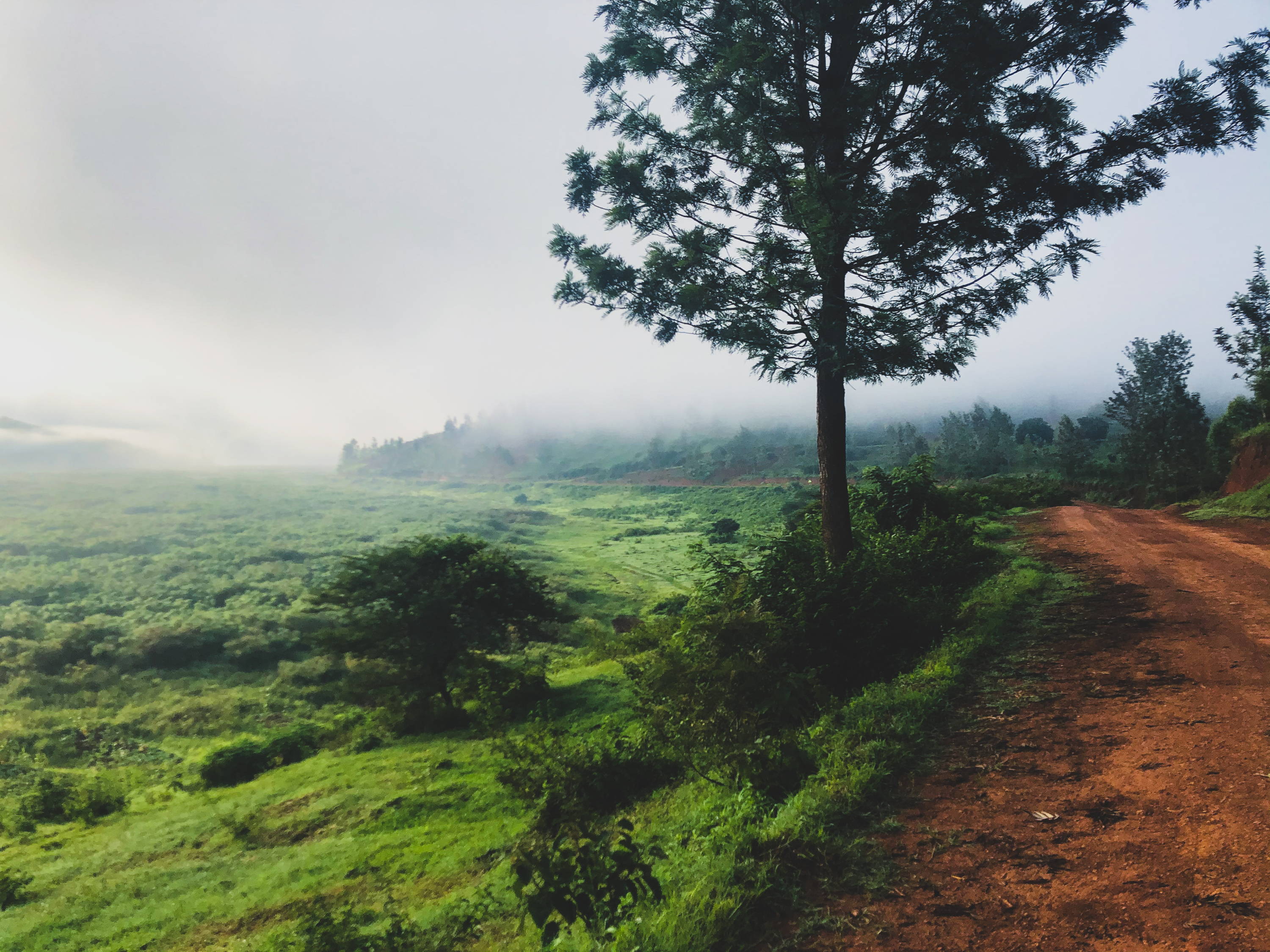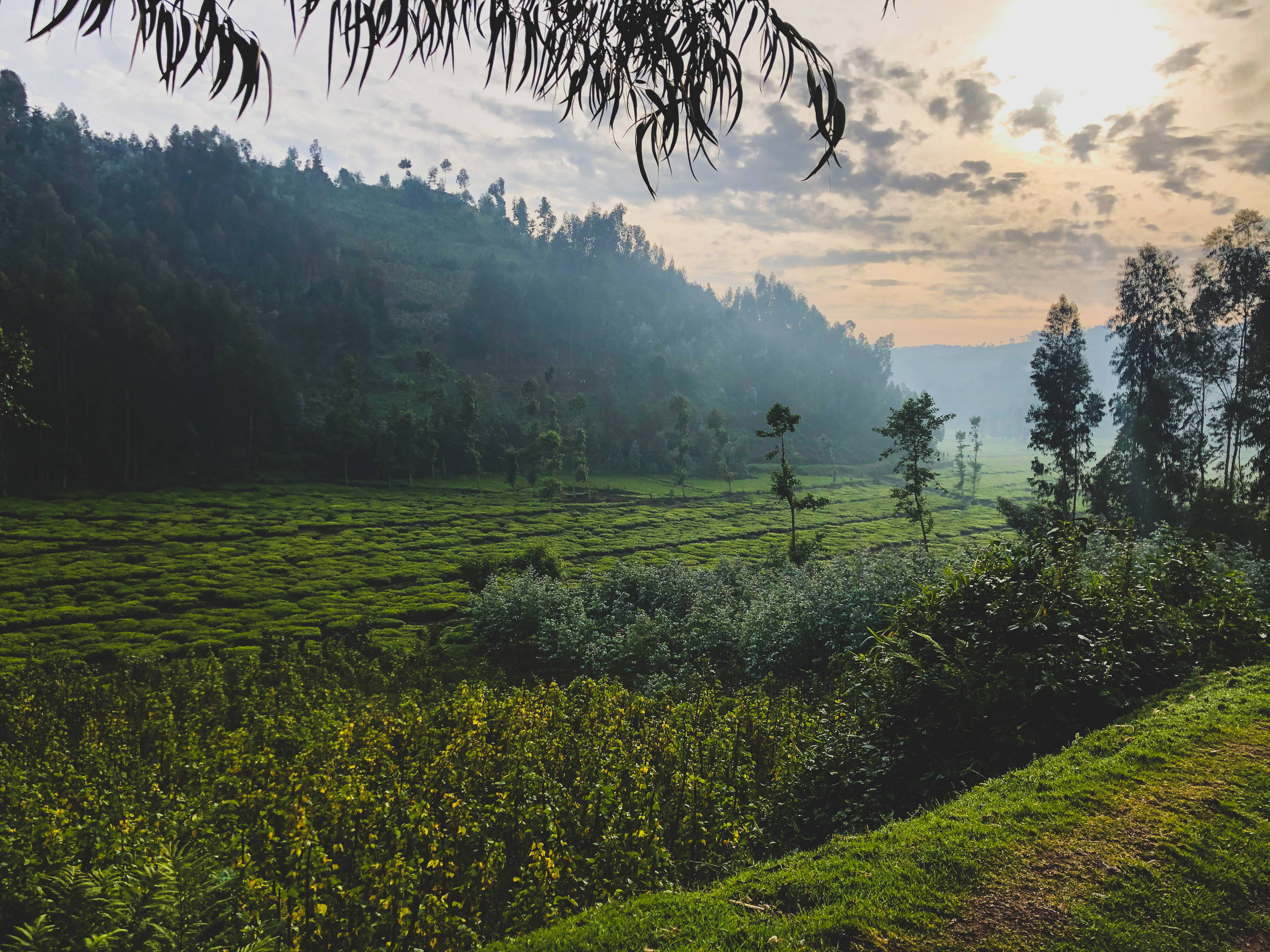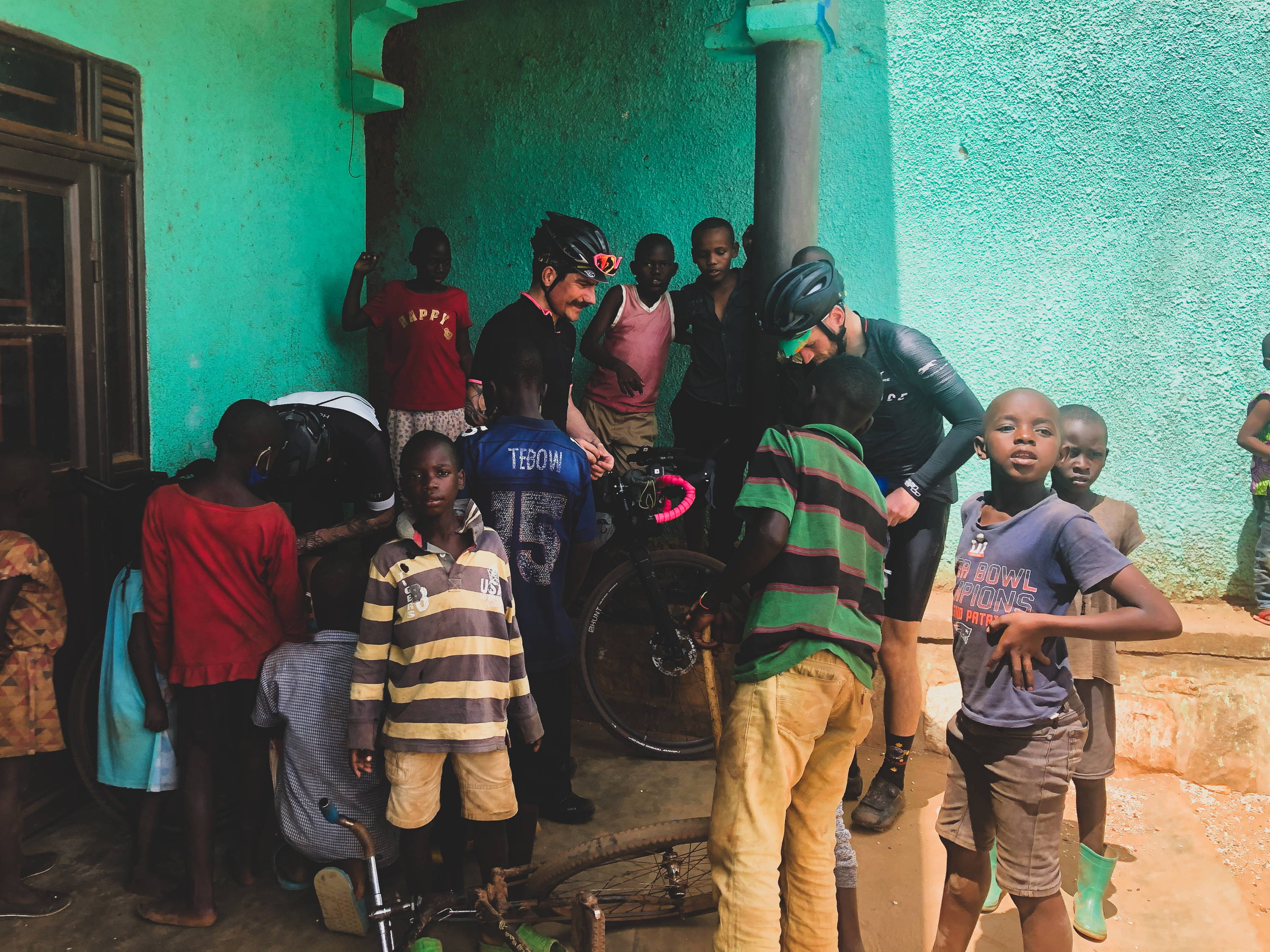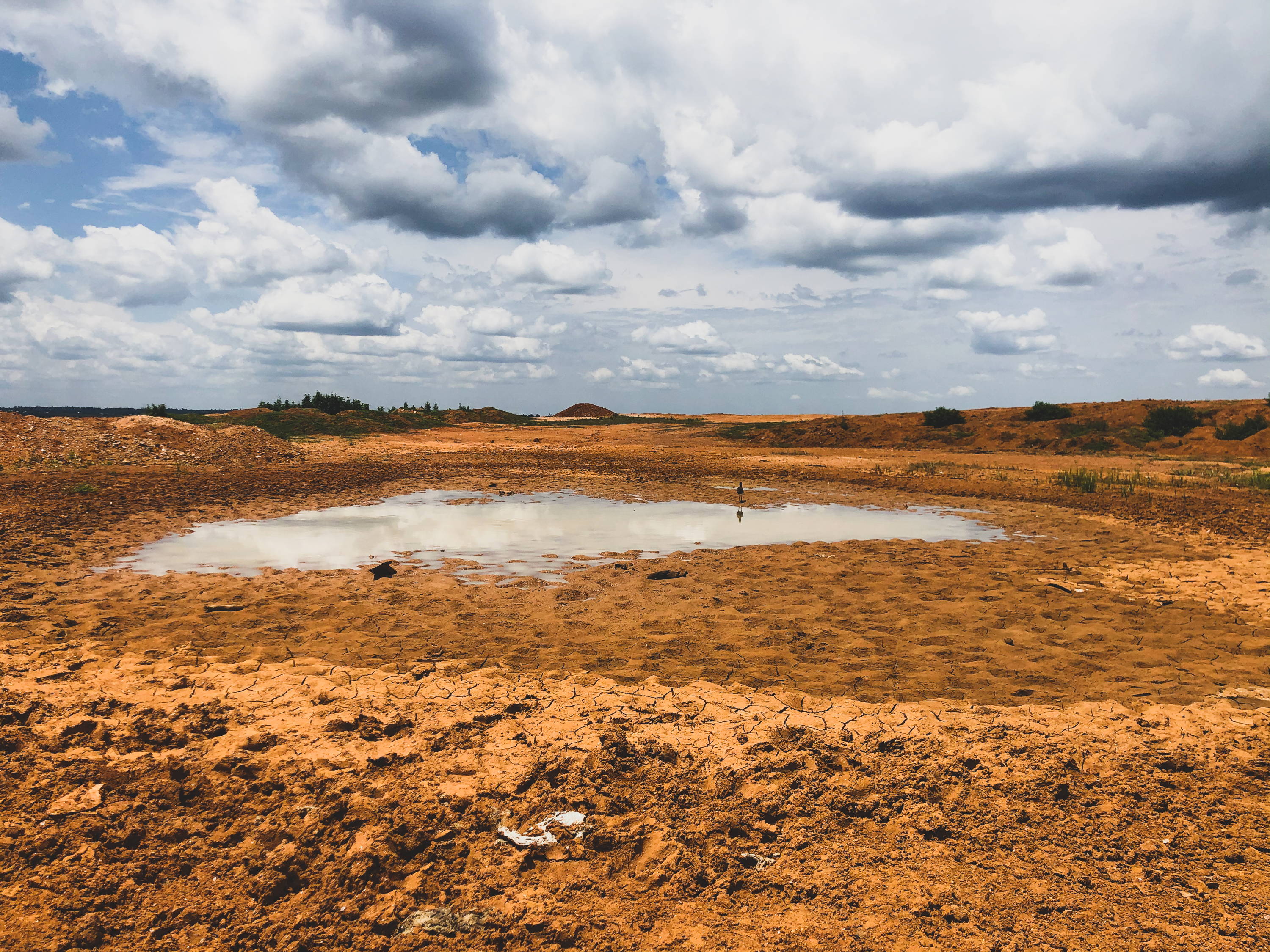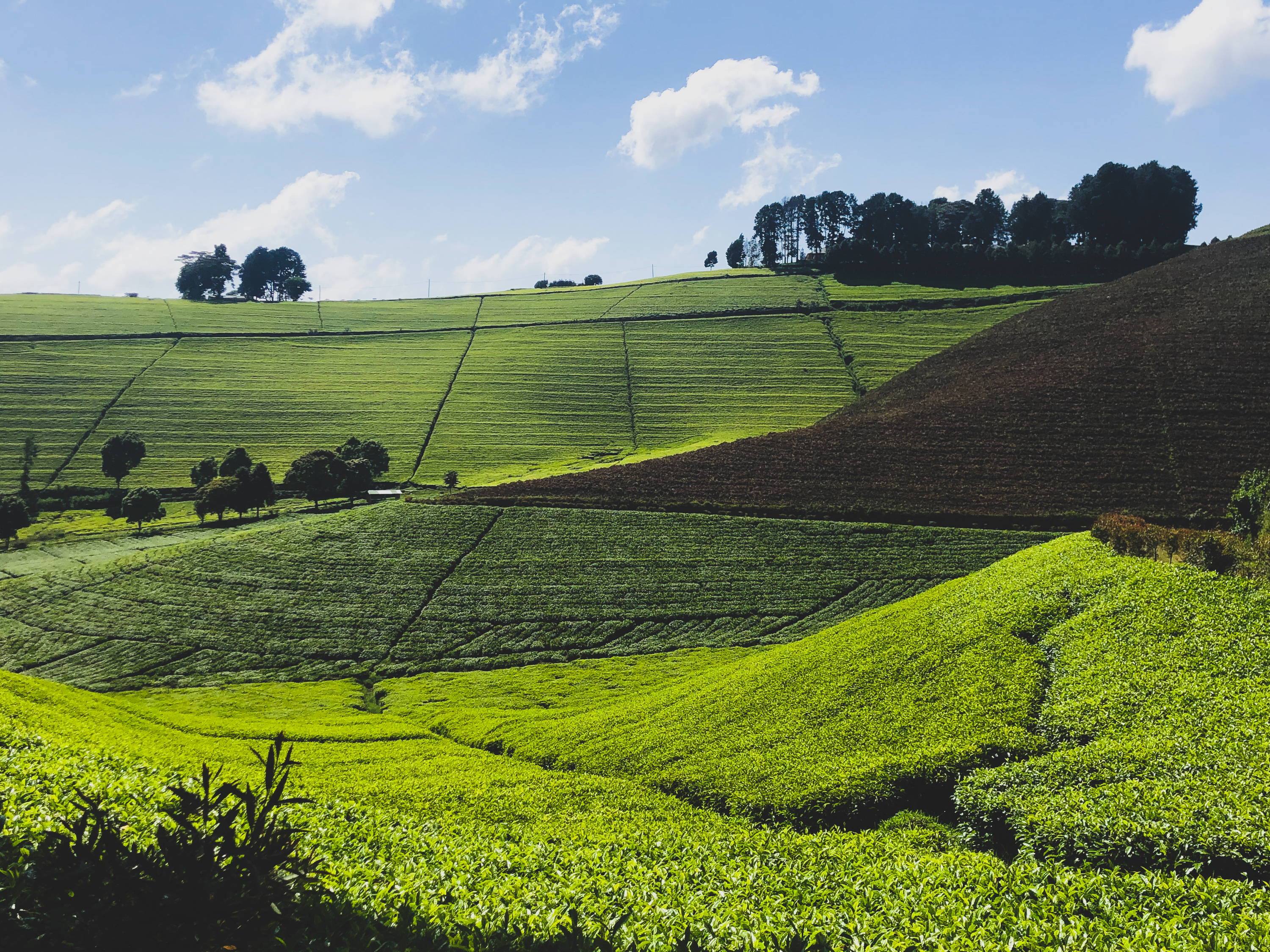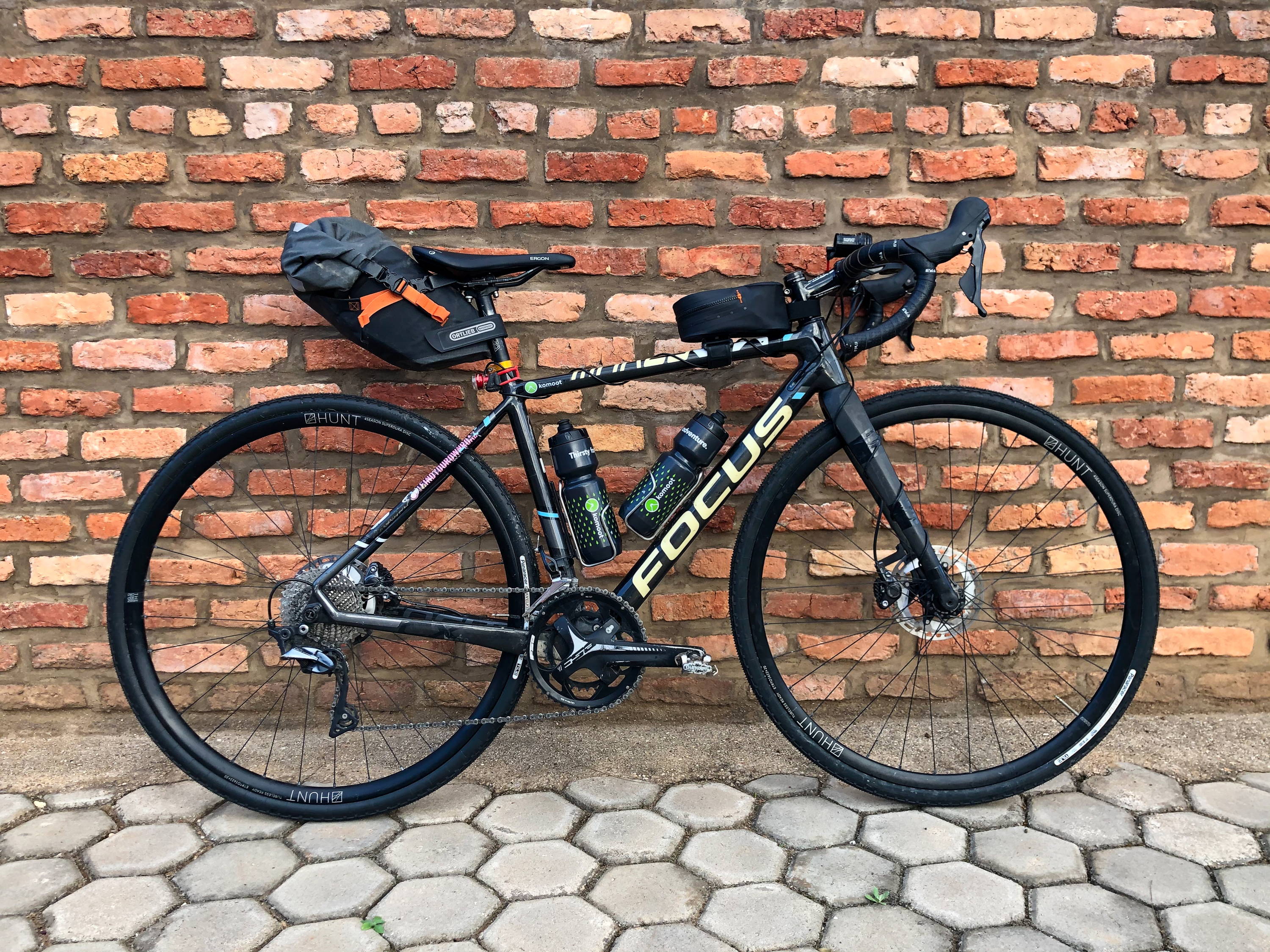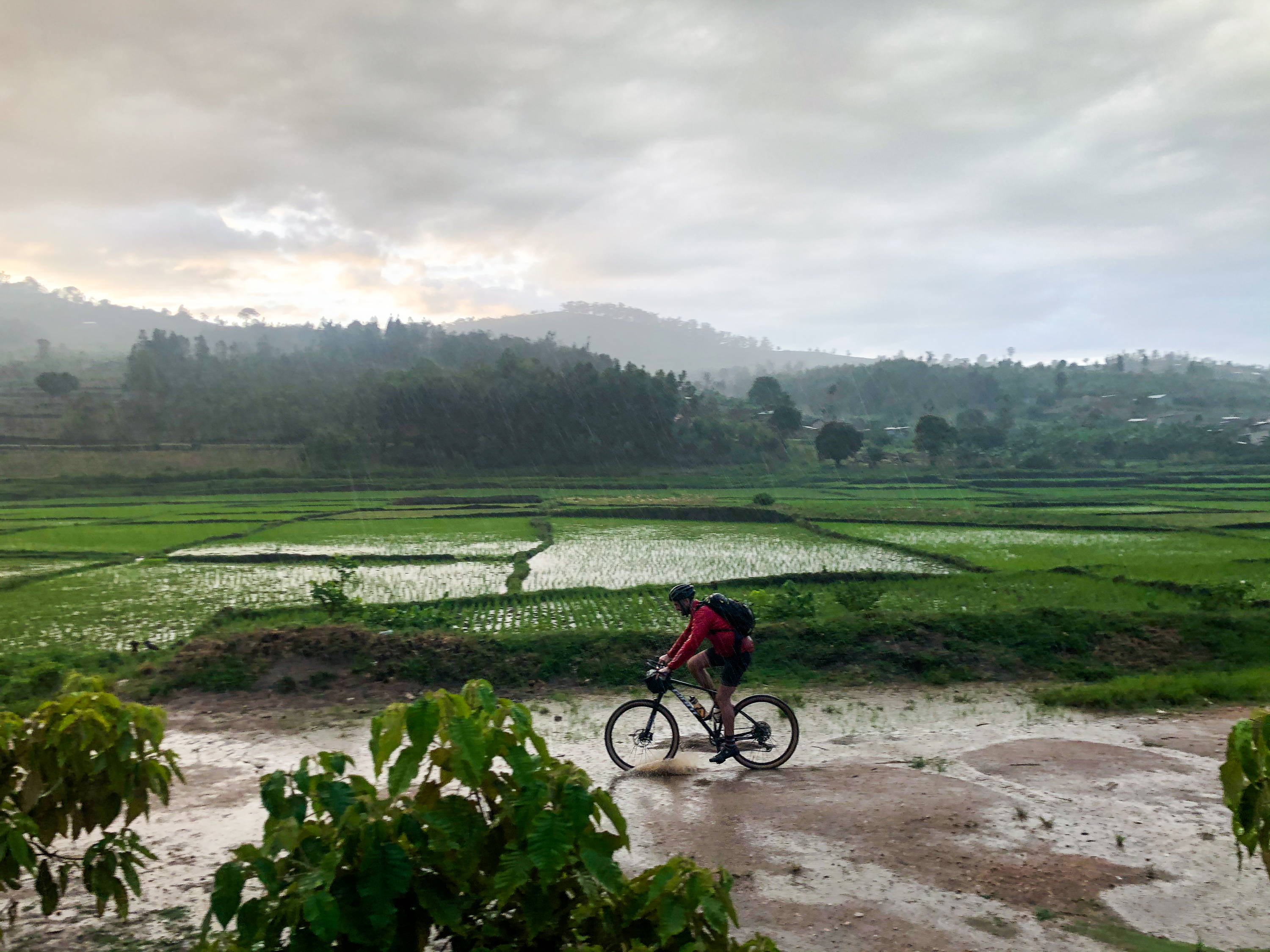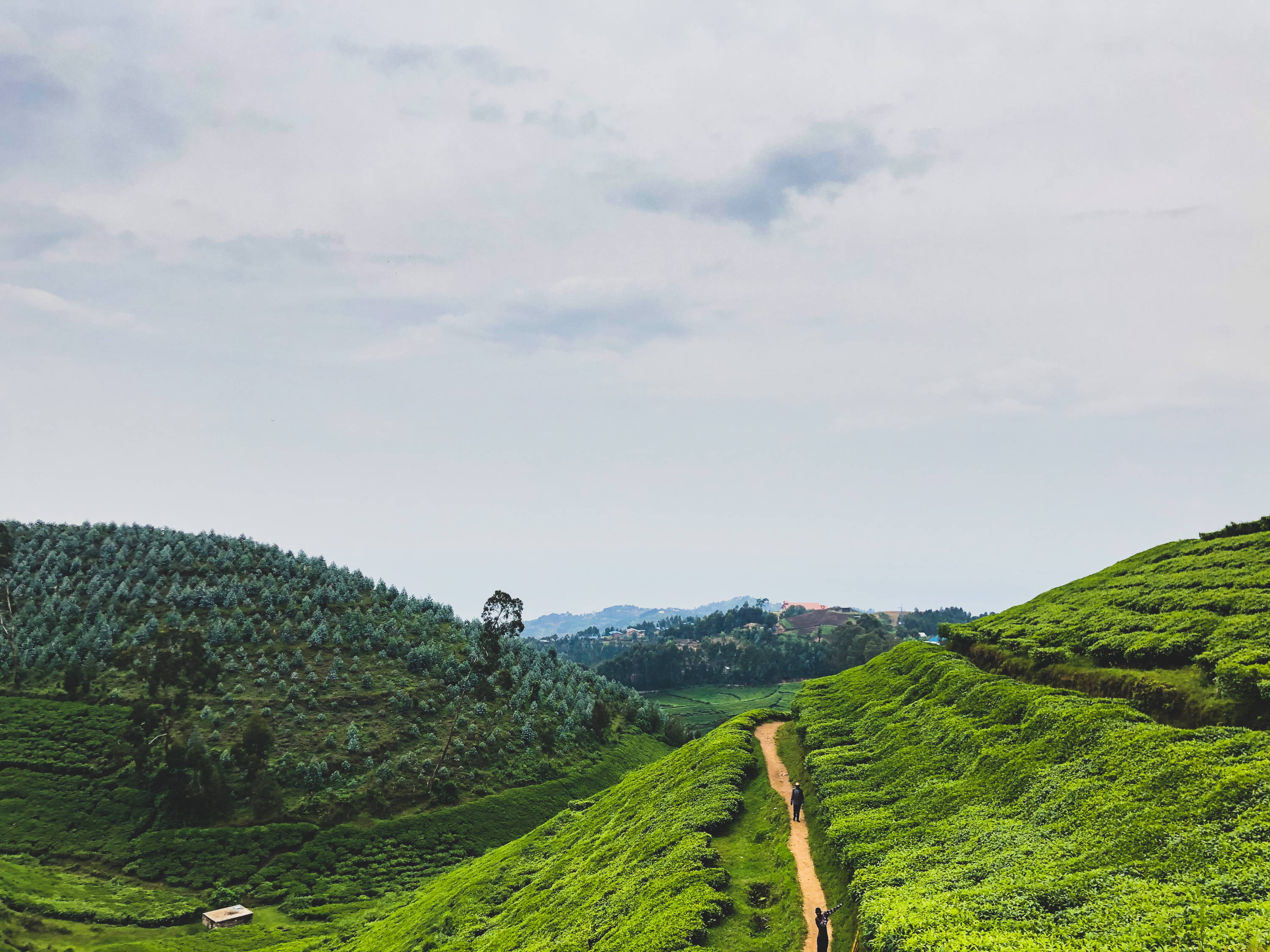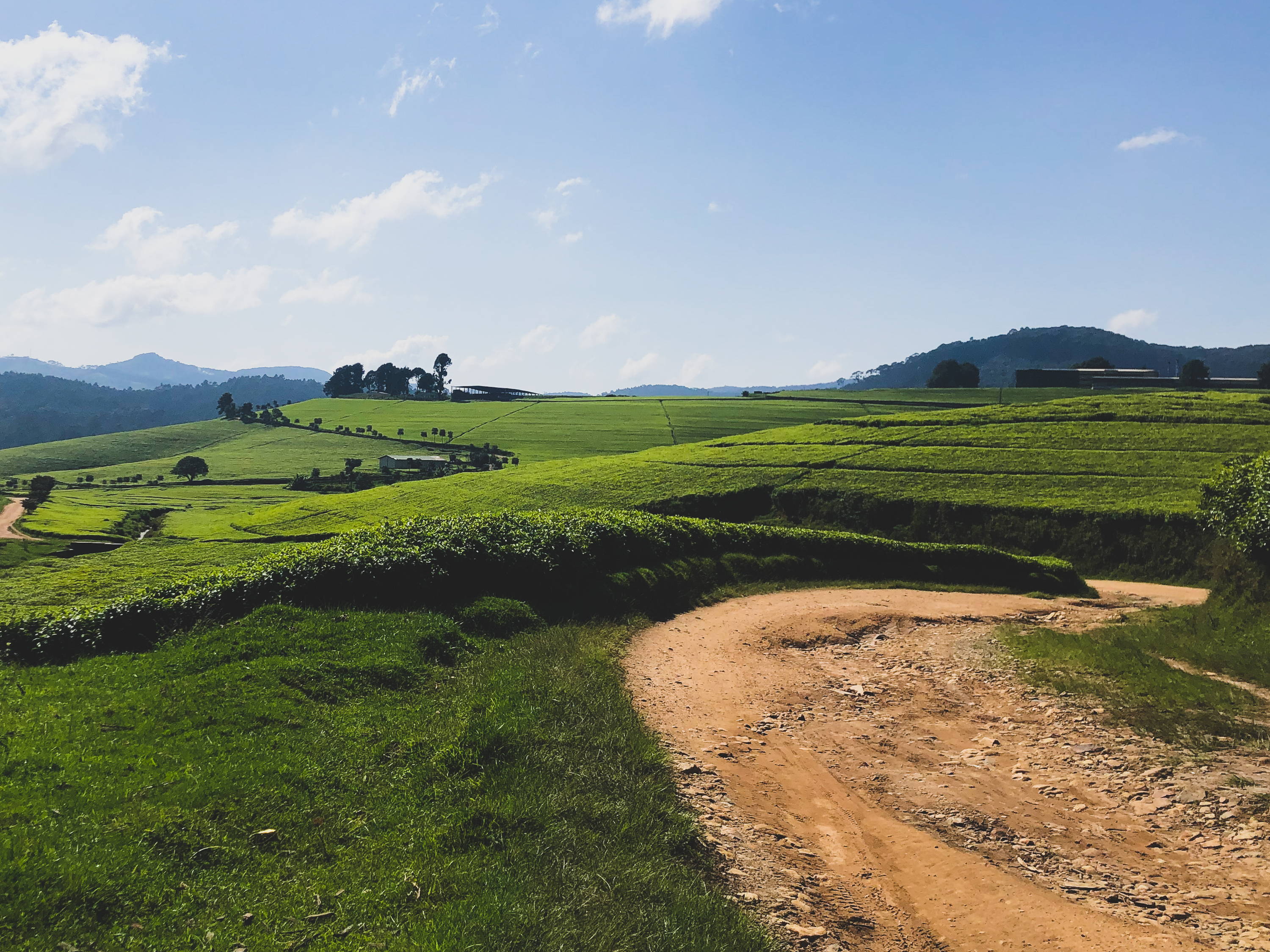 ---
---