Product Lab Testing:
The Cobbled Rolling Road
At Hunt Wheels when we receive a test sample wheelset to ride it marks a very special day. We all love to ride and are major bike geeks so the chance to try out the latest creations on the road and trails is an exciting occasion. Just like you we love to go out and put the miles in regardless of weather conditions and test our wheels in their natural environment.

However, on road testing is not the only testing that our wheels undergo. Prior to launch all of our wheels are put through a cobbled rolling road test in a laboratory. This test is designed to expose the wheels to extremely high levels of fatigue, much higher than we could impose in our real world tests.
The wheelsets are fixed to a rolling road in the laboratory which has 12 x 7mm steel cobbles on a 1m diameter spinning drum. For our standard rider max weight limit of 95kg, the rear wheel is then loaded with a 65kg axle weight, 130kg split between the wheels, our Dura and Gravel models are tested with 140kg total loading. It is important to note that the axle loading is much harsher than normal riding conditions where the saddle, seatpost and frame would all absorb some vibration forces from the rider, axle loading is direct providing a very tough test for the wheel to pass. The wheel is fitted with a 23mm clincher tyre inflated to 120psi, this is the narrowest and hardest set-up that any clincher wheelset is likely to encounter, hence the most vibration is passed into the wheel by the tyre to ensure the wheel gets a real battering. During the test the wheel is spun at 25km/h for 40 hours non-stop covering 1000km. This leads to a total of 3.8 million cobble strikes!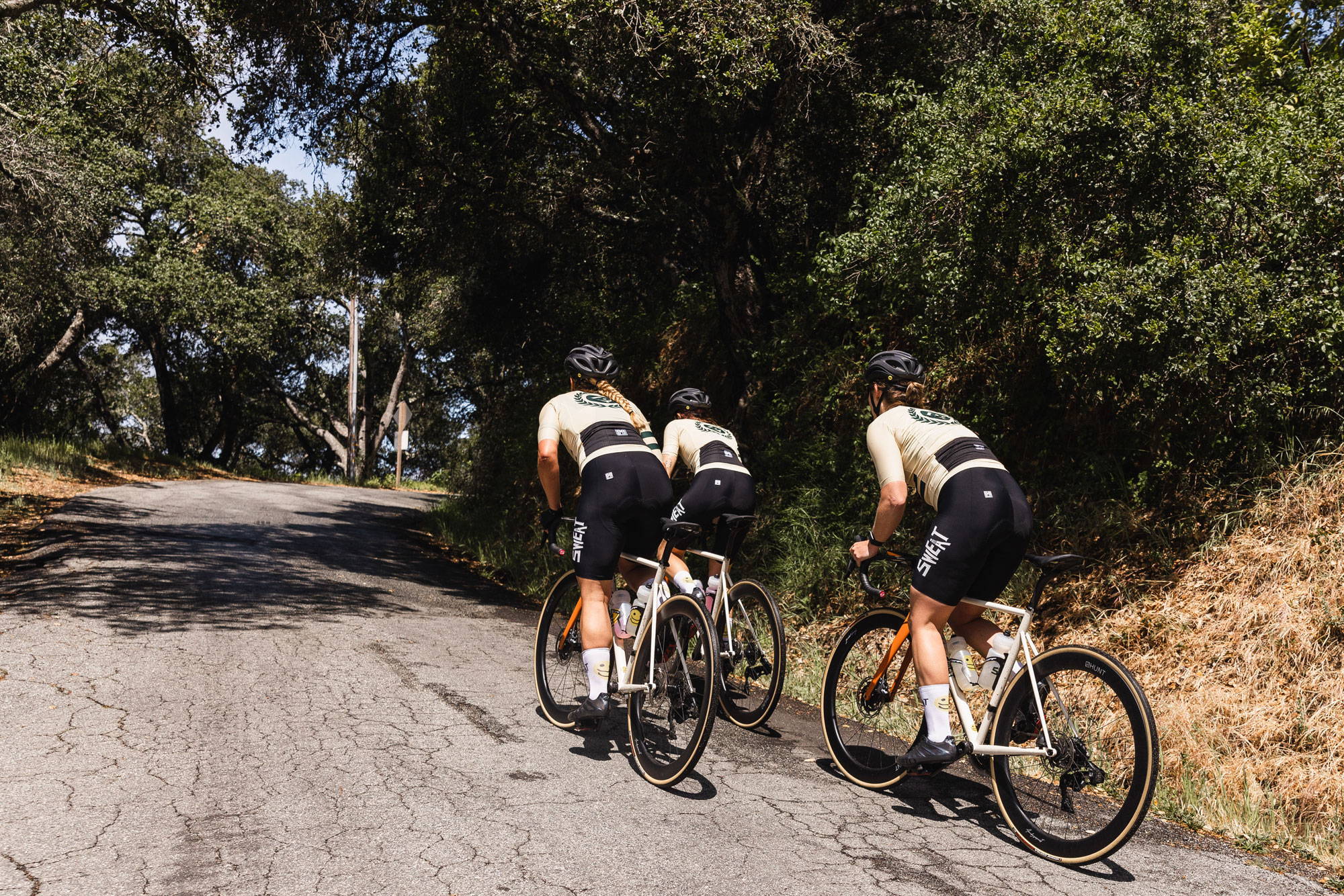 To put that in perspective it is equivalent to riding Paris Roubaix over 5 times with no tarmac sections, only cobbles. In the real world if you attempted to do that your body would certainly fail before your wheels!
Every model of wheels that we bring to production has to pass this stringent safety test. There cannot be any failures or fractures of spokes, nipples, hubs or rim, trueness and roundness has to be within tolerance at the end of the test to be approved for production. Obviously 130/140kg per pair is equivalent to considerably more than our suggested weight guides so you can see the wheels are designed to operate easily within them by a considerable margin. Only then will we test the wheels ourselves to guarantee you get the best possible wheelset for your bike.
Browse our collections of wheels now: